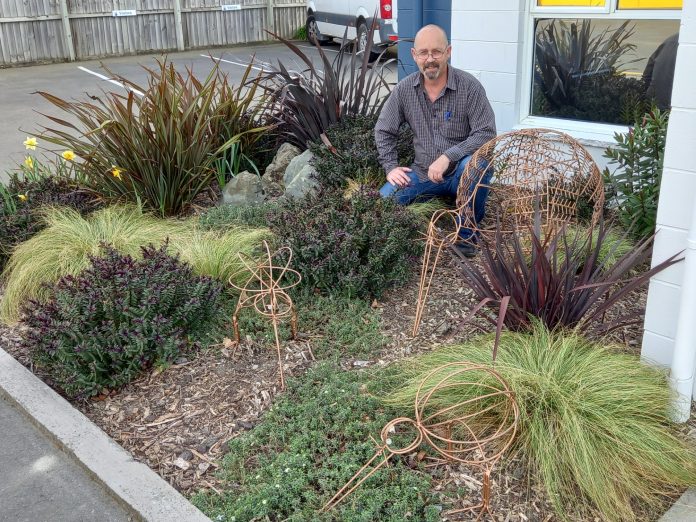 Presbyterian Support Upper South Island Family Works counsellor and sculptor Matt Rainey is seeking names for two kiwis which are part of a sculpture.
He created a family of kiwi in honour of his workplace, which is an approved child and family support service.
It sits in the service's front garden at 215 Tancred St, Ashburton.
''I make steel sculptures from time to time as a bit of a hobby. The kiwi whanau actually follows on from a previous sculpture theme called the Spirit of Moa which is a full scale steel moa installed out the front of a business in Westport,'' Rainey said.
Now Presbyterian Support is holding a colouring in and naming competition to name the two baby kiwis, which do not yet have names. The parent kiwi bird in the sculpture already has a name – Aroha.
The service is holding the competition in the school holidays for five- to 15-year-olds.
''The kiwi whanau were an inspiration in honour of my Presbyterian Support Family Works workplace in Ashburton. We are a whanau-centred service and family is at the heart of everything we do,'' Rainey said.
He said Aroha was constructed with steel fern fronds forming its body and an intricate heart design at its centre.
The competition is limited to the first 200 entries. There will be two lucky winners, each receiving a family movie package.
Presbyterian Support Upper South Island's Colouring In Naming Competition opens tomorrow and closes October 6. Entry forms at the PSUSI office, 215 Tancred St, and Ashburton Library.