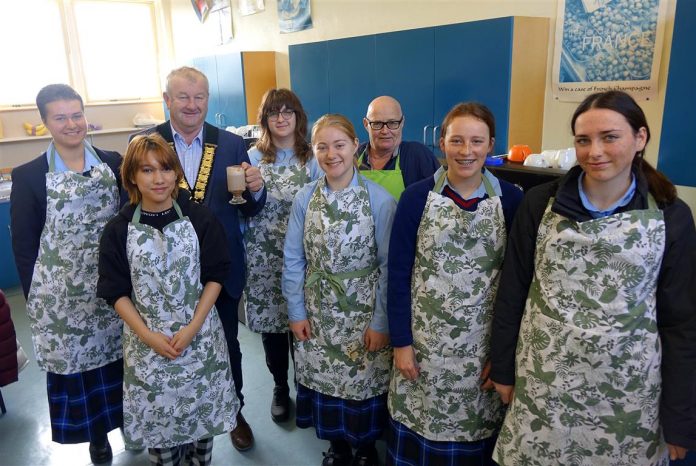 A classroom in the old polytech building on Cameron Street took on the look and smell of a bustling cafe when it was transformed into a barista training centre last week as part of the Mayors Taskforce for Jobs (MTFJ) programme.
Coffee making machines lined the walls with bags of fresh coffee beans ready to be transformed by students into hot tasty brews.
The students were from Ashburton College, YMCA, Ashburton Christian College and New World.
Dave Clapperton from Palmerston North based company Industry Training Solutions taught the class the art of the perfect coffee, or in the mayor's case, a chocolate drink.
Ashburton District mayor Neil Brown had popped in with a morning tea shout for the students and when Dave asked what he would like to drink, he asked for a chocolate milk.
After a few moments of swishing chocolate powder and creamy milk into the perfect combination the mayor took a sip and said it was very good.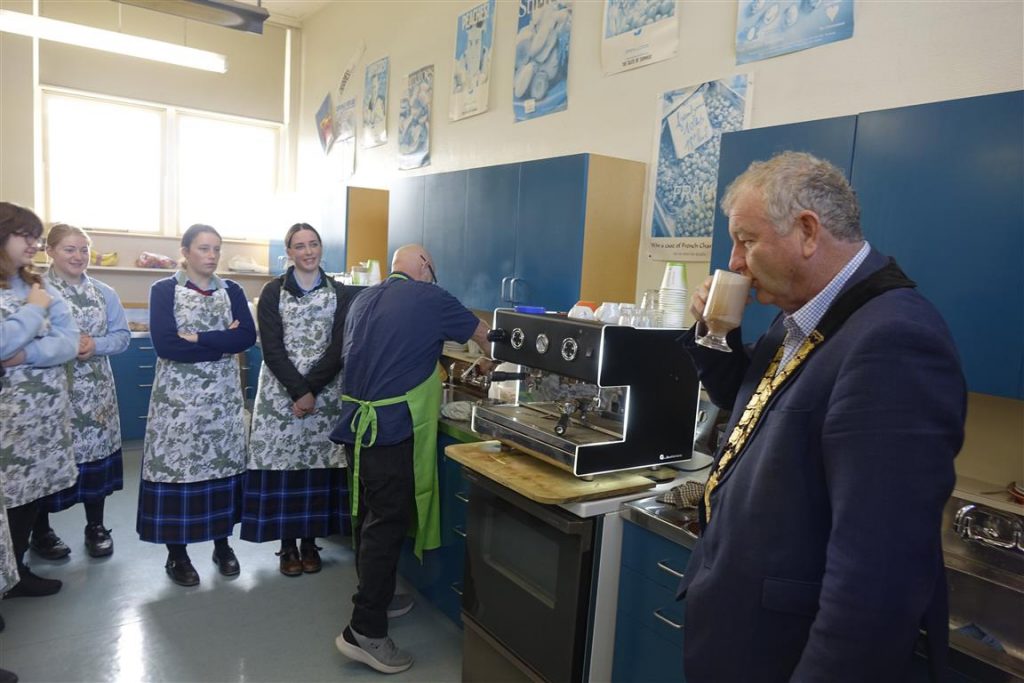 Dave said the secret to a good chocolate drink is no added water just milk.
But the real challenge for the students was to make a quality caffeine creation, which – after ordering a long black – I can confirm they did successfully.
Dave who also runs a cafe spends around four months a year travelling New Zealand taking barista training sessions for the MTFJ, an initiative that brings together businesses and young adults to build employability skills.
Dave said coffee making is a good skill to learn, ''once you know how to make coffee you can go anywhere in the world, it's all the same no matter where you go.''
Dave thought his Ashburton students were picking up the skill pretty quick.
He said some of the students on the course had never had a barista made coffee.
''The kids love it, they can see what they have made and they can taste it.
''Once you've got this behind you, you've got one foot in the door.''
The training was organised by council's youth coach Sharon Watson.
She has also organised training days for other students to learn first aid and forklift driving, all with the aim of helping them into jobs and taking those training costs off employers.