Known by kids as 'Uncle', Jadah George-Tarawa has opened a barber shop on East Street.
He not only offers sharp cuts but also a place for youth to come, have a chat and get a bit of advice from someone who wants to help them succeed.
Jadah has had a variety of careers and lived in Australia for 16 years, his last job in Australia was youth work for almost a decade.
He and his partner, Amy, decided to move back to New Zealand with their two sets of identical twin girls.
Back in New Zealand he tried to continue his youth work, but the hours clashed with Amy's work, so he got work at an abattoir.
''It was start early, finish early which made it easy with the kids.''
Jadah was forced to have a rethink about his career after undergoing two shoulder surgeries resulting from sport and work injuries.
He decided being a barber would meet his desire to help youth and offer a service for the community.
''I had a passion for youth and it is a good way to connect to people on the barber chair,'' he said.
''We've all got our struggles in life, I'm no different I had a very interesting upbringing, and I believe it is up to the adults – us as parents – to lead the way.''
Jadah completed his certificate in professional barbering last year, a full time course at Ara in Christchurch which he was able to do thanks to the support of Amy who took on the responsibility of a full time job and looking after the kids while he completed his training.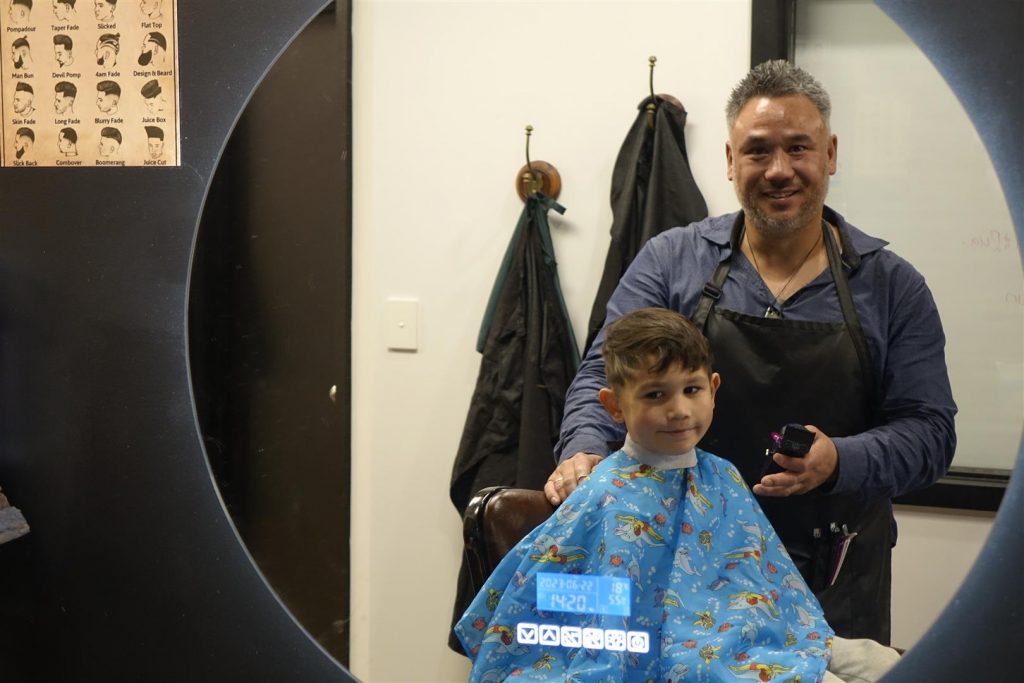 Jadah said the best way to help youth is to be a positive role model, one of the ways he does this is going to Ashburton Intermediate once a month to do free haircuts.
''I spoke with the principal there and discussed me going to do free haircuts once a month, just to show them positive pathways, talk to them about their options and the effects of decision making, the importance of things you do and how it affects you later in life.''
Jadah said he had a challenging upbringing.
''I've lived inside the walls of lots of different lifestyles so I like to show these young ones there is a positive way, you put a little bit of hard work and dedication and you can make it.''
He said he liked being back in Ashburton, but thought it was hard for youth because there is not much to do.
''When there's nothing to do that's when you get up to mischief.''
Before opening his shop Jadah would take his barber chair and offer free haircuts on Friday evenings at the community sausage sizzle at Friedlander Park on Oxford Street.
Jadah's new barber shop has a welcoming vibe and stylish layout with good tunes and comfy chairs, where people can pop in for a cut or a chat.
''It's a good place for people to relax and talk about things.''
If you a due for a trim or want to shoot the breeze, pop into JGT Barber, 508 East Street.