BY JOHN PENEYCAD
Since Dallas McLeod's surprise call up to the All Black squad, he's been even more busy and was with the team in Argentina for the Rugby Championship opener in Mendoza.
His father, Dave McLeod has been the go to man to answer questions about a very special moment in his sons life.
Dallas started playing rugby at the age of six, progressing through school level and joining other academies to improve.
He was always been above average in terms of his quality but like anything in life to get to the top, it takes desire and hard work, which is what Dallas has dedicated his life towards.
His progression now sees him with a chance to play at the highest level with the All Blacks.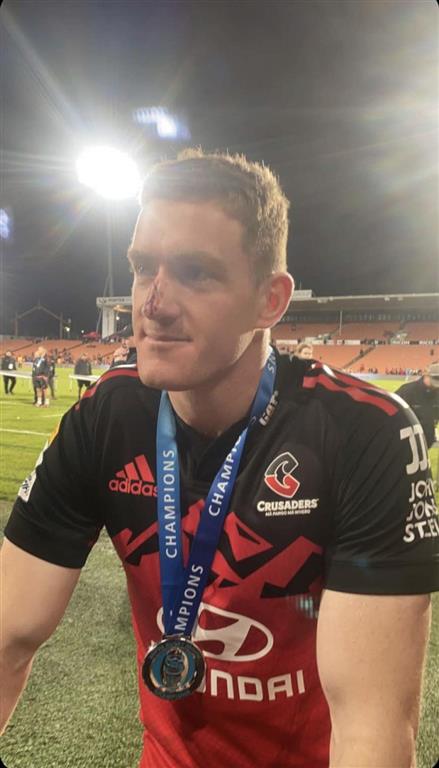 To some, his name has been seen as a surprise inclusion in the squad.
Dave McLeod recalls the moment when his son was named in the recent All Blacks squad.
"We got home to watch it as we had some sons of friends, who we expected to have an outside chance of making the squad.
"So, for Dallas name to be selected came as a shock, it was quite a surreal moment. Difficult to describe but we are so proud of him."
Dave follows his son's career avidly and will try to attend every match in New Zealand and even Australia.
He is still yet to make an appearance for the All Blacks but as anyone will tell you at this level, just to be selected for a squad is an achievement in itself.
Dave knows it's a mentality thing now to remain focused and keep working hard and if the opportunity comes to make the field, he has to take it.
The competition is huge, and Dallas has already informed his father that training is more intense than what he has ever experienced before.
Dallas has been playing with the Crusaders for the past four seasons, enjoying tremendous success with the team.
He's taken his opportunity when injuries paved the way for him to make appearances and has performed to a level, which didn't go unnoticed to the selectors.
There were five rookies who made the All Black squad, with all of them looking to be presented with an opportunity to shine.
It's the stuff that dreams are made of and a very proud moment for Dallas and his family and everyone who has helped develop him as a player throughout the years.