Siblings Chloe and Tāmati Graham have a busy year of dance ahead.
The pair are both now students of the New Zealand School of Dance in Wellington.
Tāmati, 13, has been a student of ballet for the past year progressing from the level 4 scholars programme into associate, but Chloe was only accepted into the contemporary dance associate level late-last year.
It was a surprise but welcomed recognition, and one which had given her a renewed belief in her own abilities.
''I never thought I could get into something that big, cos it was always Tāmati's thing, so I was like 'oh, I can actually dance, that's cool,'' she said.
She auditioned for both contemporary and ballet positions in Christchurch last year alongside around 20 others but there were similar auditions taking place nationwide for the school's limited spaces.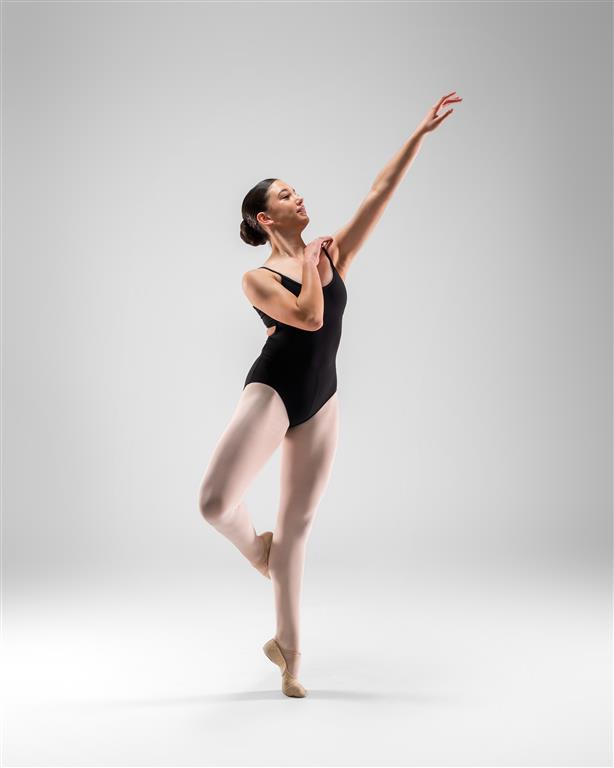 Dancers were taught moves and mere minutes later had to perform those moves in groups, she said.
They were moves Chloe knew through dance school and showed ability, flexibility and collaboration.
She found out in mid-December she had been accepted as a contemporary dance student.
It's an exciting prospect for Chloe, and Tāmati.
''It will be exciting have Chloe going up too … I think it will be really good to have (her) there,'' he said.
Tāmati, a Year 9 Ashburton College student, has ambitions to secure a full time spot at the dance school and a career with the Royal New Zealand Ballet. He has just found out he has been offered a place in their 2023 national mentor programme.
He has learned a lot in the past year.
''It's been a lot better than I thought, I've learned a lot,'' Tāmati said.
Over the years he has made some very good connections through the Southern Ballet company in Christchurch, where the siblings train.
''I've got very good friends up there, they are all into dancing same as I am which is good,'' he said.
He had the choice to drop his ballet scholar position when he advanced to associate level, but has chosen to carry on with both as a way to learn and improve – especially with his jumps, which he feels need work.
It's all preparation for his competition events this year; the transTasman Alana Haines Australasian Awards in Wellington in April, and the annual mid-year South Island Ballet Awards (SIBA), which Chloe is also entered.
Both competitions include ballet and contemporary solos.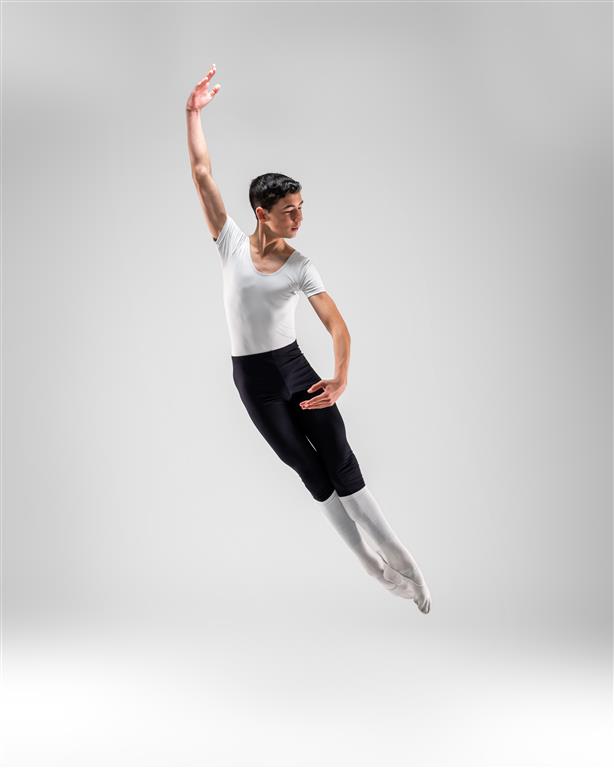 Chloe will also enter the Brisbane International Contemporary Dance Prix, later in the year.
Tāmati hopes to do well in the Alana Haines, ''cos that's a very big competition. It's Australia and New Zealand.''
''In SIBA (last year) I got in the top 10, so I'm hoping – my goal is obviously to win – but if I don't win I want to be in the top three.''
Training is an ongoing commitment for Chloe and Tāmati, but also for their parents, Amanda and Kurt, who ferry them to Southern Ballet dance school in Christchurch four times a week, as well as trips to Wellington throughout the year.
The siblings, as associate level students, will attend two day weekend dance sessions four times a year, with a week at winter school in July, with open classes in Christchurch, although Tāmati – also a scholar – will attend a one day class in Wellington seven times a year.
They are assessed at the end of each year for entry to the next year.
Chloe and Tāmati started dancing highland and ballet in Ashburton, before moving to lessons in Christchurch.
They are now with Southern Ballet in the city who teach a variety of dance genres, under the instruction of company director Estelle Thomson.
Summer holiday training for Tāmati has included going over competition variations – he does at least an hour a day – and dance lessons in Christchurch have already started, he said.
He also represented Mid Canterbury in cricket, playing in the Canterbury Regional Year 8 Boys Cricket Festival in Ashburton.
It will be the siblings third year travelling to Christchurch for training sessions which they do four times a week, up to four hours a day. That's not including travel time or special competition events.
There are plenty of dance challenges ahead.
''We've had to change quite a lot with our dancing … learn a different exam for Wellington,'' Chloe said.
''We used to (just) do BBO (British Ballet Organisation examinations) and now we are (also) having to do RAD (Royal Academy of Dance) because that's what they do in Wellington."
Doing the RAD exams will give then more opportunities in the future.
Tāmati is looking forward to it.
''I actually think it will be a good change. I'm looking forward to seeing what I can improve on, rather than just getting 100 in all my exams,'' he said.
Chloe, a Year 10 student at Ashburton College, always liked the idea of a Broadway career, but now the ideal of joining a dance company appeals.
She is doing art, dance and music as her elective subjects this year.
She has singing lessons with Jo Castelow, learns piano with Fiona Maginess but is also active with women's sport. She plays Ashburton College Under 16 rugby, hockey for Roncallie in Timaru, and cricket for Old Boys Collegians in Christchurch.
It's a year of exciting possibilities.