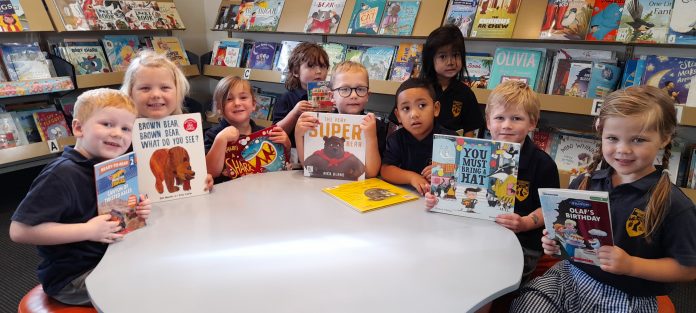 Pupils in the new entrants class at Hampstead School got stuck into some reading opportunities this week with a visit to the school library.
The pupils, under the guidance of new entrant teacher Chyvana Sherriff, visited the library and chose their own books of interest.
The school has 13 new entrants registered this term and a school roll of 313 pupils ranging from the young five year olds, through to those in Year 6. They have four new teachers on board.
Principal Claudine Campbell said it was nice to get around all the classes first thing Monday morning and see everyone. A full school assembly is planned for tomorrow.
She said building works on the school's new learning support building, on the school grounds via Oxford Street, was progressing well.
It is projected to be completed in June and is currently on schedule.
The completed car park site for staff on Oxford Street had also proved beneficial, allowing more on street parking for parents – and residents – in the surrounding area.
The school was one of a handful in the district which returned to the classroom on Monday this week – the rest have been staggered – following the summer school period, although a few Hampstead pupils did miss the first day due to transport disruption from flooding in Auckland.
Pupils are set to get plenty of swimming practice with their school pool open in Term One and a feature on the school calendar, as well as the annual Year 6 camp.