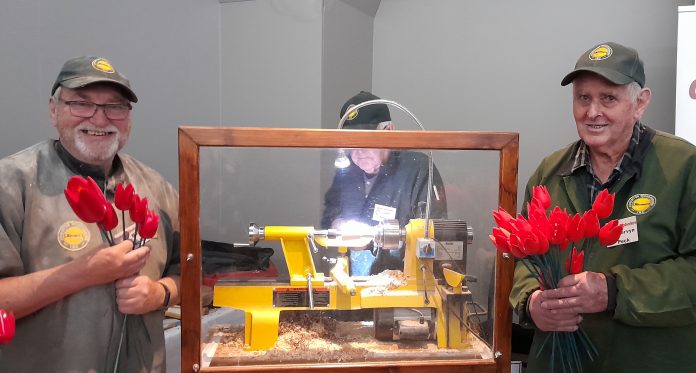 Red tulips, made of wood by the members of Ashburton Woodworkers, have been created as a one-off fundraiser for Parkinson's research.
They are part of the National Association of Woodworkers work for The Parkinson's Tulip Project.
Ashburton Woodworkers Bill Healey and Mervyn Peck, with John Smart (on the lathe) were busy turning wood blocks into fine delicate tulips at the recent Ageing Positive Expo.
The woodworkers members have made two sizes – large tulips with an Led light, and smaller, non lit tulips.
The hand painted finished products were then attached to cane stem for sale.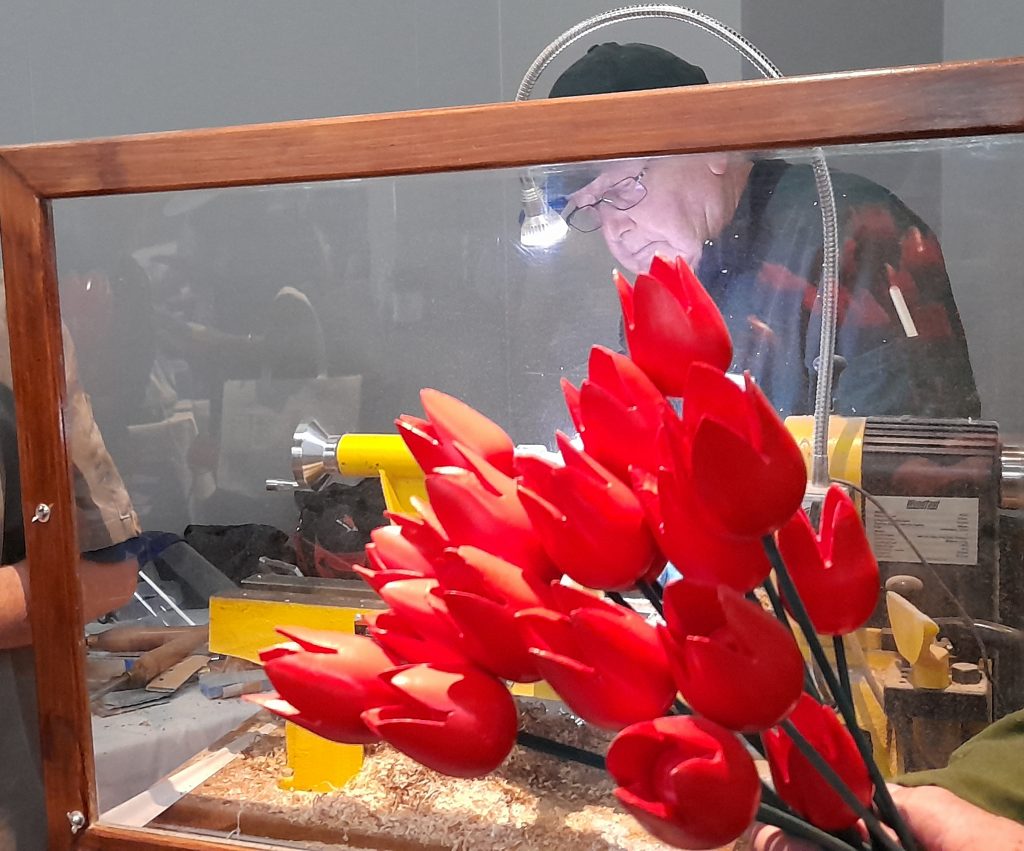 Funds raised through the project will be given to Parkinson's in Christchurch to support those in Canterbury with the disease.
Red tulips are the symbol used by Parkinson's globally and represent the fight against Parkinson's disease, a progressive neurodegenerative condition caused by insufficient quantities of the dopamine – a chemical in the brain. Lower dopamine levels cause movements to become slow and awkward.
Parkinson's has both motor and non-motor symptoms, and while it cannot be cured it can be treated.
While the project was intended to be a one-off project, any body interested in buying tulips can still make contact with members of the Ashburton Woodworkers group.