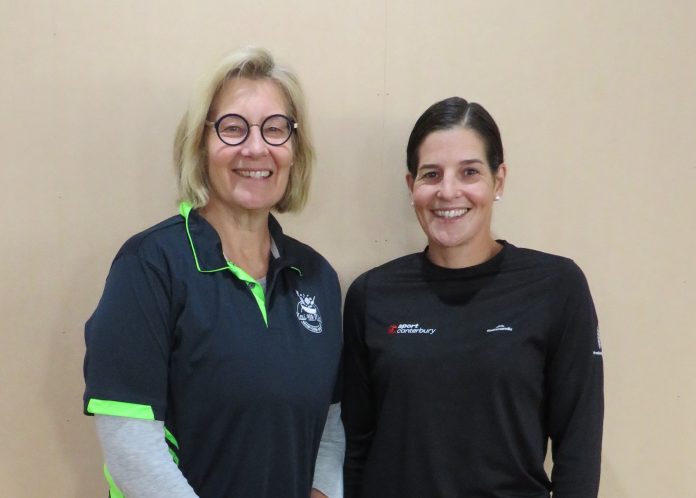 Does jumping on a bike and peddling to make a smoothie sound like fun? you'll have the opportunity at the Active Healthy Tamariki Expo next week.
The expo, at the EA Networks Centre on Wednesday, is a joint collaboration between Sport Canterbury and Kai for Kids. It will give families tools, information and resources for keeping children healthy – physically, mentally and emotionally.
Mid Canterbury community organisations will be on site with activities, a chill-out zone, story telling, Jinga, displays from Safer Mid Canterbury Family Wellbeing, He Waka Tapu, Hype Youth Health Centre, Base and the Halberg Foundation.
Children will receive take home products like vege seeds. Local businesses have sponsored the event.
Sport Canterbury healthy active learning facilitator Anna Holland has been working with ten local primary schools.
Anna said she has been helping schools develop long term plans for quality physical education and health curriculums.
There are times when Anna works directly with children as part of the healthy active learning programme which includes fun activities like a Commonwealth Games event.
Kai for Kids founder Jo Taylor was exploring the idea of an educational event on healthy living, Anna was beginning to plan a showcase what kids had been learning in the programme and wanted to include healthy food, in joining forces they are able to provide a free expo for the community.
All schools have been invited and everyone is welcome to attend, the focus at the expo is on children under the age of 13 and showcasing health and wellbeing for children and their families.
''The aim of the expo is to encourage children to get moving and for families to eat healthy,'' Jo said.
The expo will feature sites from each of the schools that are part of the Healthy Active Learning programme.
The sites are student lead with support from their teachers. There will be lots of displays on a range of topics – mindfulness, self regulation, homebased Perceptual Motor Programme, volleyball, 'garden to plate' growing your own kai.
Healthy food is important to well-being and cooking demonstrations will provide some good advice on how to cook for a better life. Information on the levels of sugar in certain food and drinks and pumping the peddles to produce a smoothie will all be part of the day.
The expo runs from 10am to 4pm.