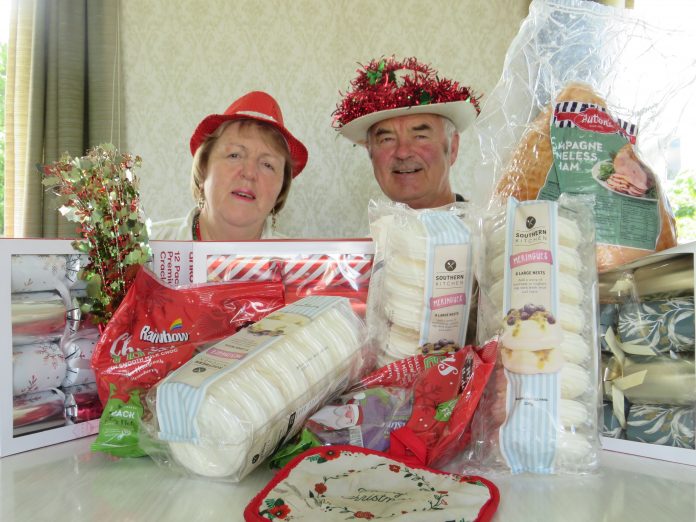 No-one needs to be alone at Christmas, organisers of Ashburton's long- running community christmas lunch say.
It is open to anyone and will be held on Christmas Day in the Tinwald Memorial Hall at 12.30pm.
Organiser Ann Allott said registrations were already flowing in and long-time supporter Dan Lysaght would once again be leading the catering team; it's also his birthday.
She had volunteers from previous years put their hands up to help, as well as some newcomers, but more volunteers were welcome.
Anyone able to help out on the day can contact Mrs Allot on 308 0333.
''Nobody should be on their own at Christmas and anyone is welcome to attend,'' she said.
The lunch includes a full hot meal with lamb, turkey and ham with vegetables and all the condiments, followed by a mini-pavlova, plum pudding, custard, fruit salad and ice cream dessert.
Father Christmas will also make a special appearance and will hand out Christmas cake.
The free lunch, generously helped through the support of Braided Rivers Community Trust, businesses and volunteers, usually feeds around 150 people and those wanting to attend are asked to register through Community House or Presbyterian Support.
Transport to and from the lunch is also available to those who need it.
''The local businesses are very generous in their support of the Christmas lunch,'' Mrs Allot said.
Mr Lysaght said it was because of that support that ''for many years we have never had to buy any real product''.
However some things still had to be purchased, so any monetary donations from those able at the lunch was always welcome.
A registration form, which includes numbers attending and any dietary or transport needs, is available in today's Courier newspaper, as well as through the Ashburton Community Christmas Lunch Facebook page.
Mrs Allot said the cancellation of the lunch last year because of covid – the first time in its many years of operating – had been extremely disappointing, and with covid again in the community, plans were being made to have volunteers deliver a meal to anyone not able to make it as a result.
People with covid, or those with covid symptoms, can phone her at the above number on Christmas Eve and leave a message, she said.