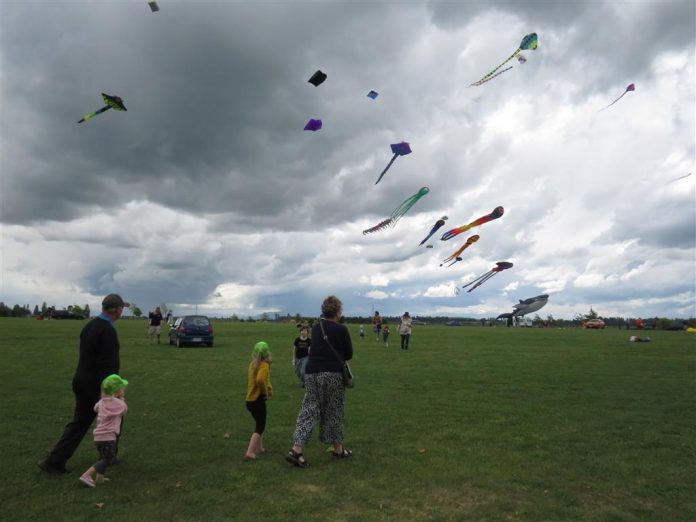 Peter Lynn Kites 50th jubilee celebrations were a flying success at the weekend.
The Ashburton business's famous founder Peter Lynn said he and wife Elwyn were ''quite overwhelmed'' by how many attended, sent best wishes and joined in by Zoom from around the world.
More than 70 people, including at least eight from overseas, were at a Saturday night jubilee celebration.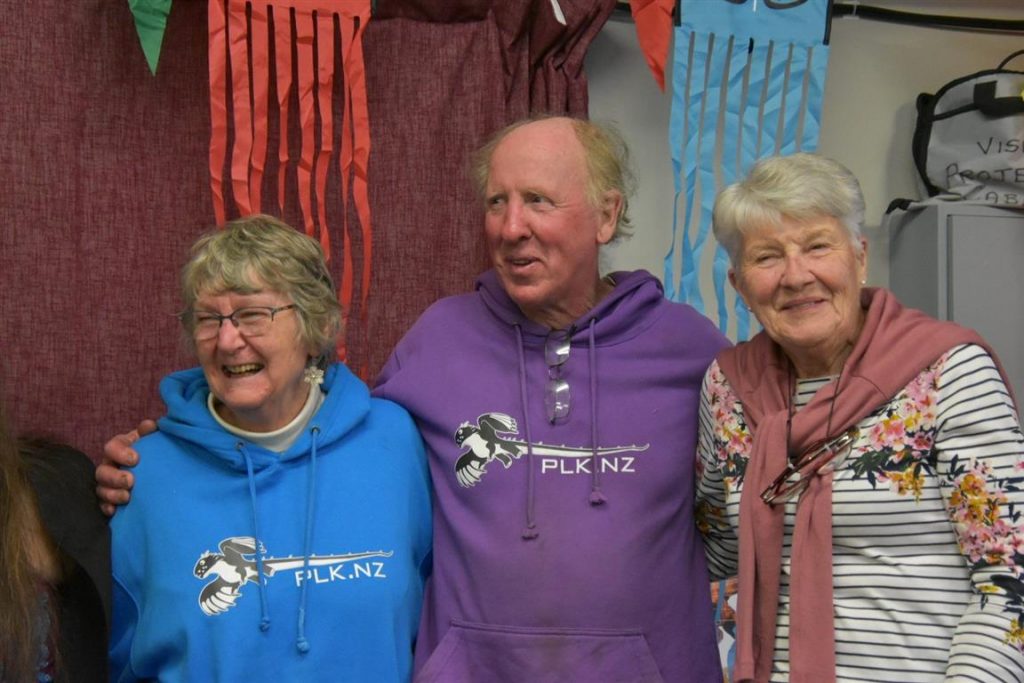 The kiteflying part of the weekend was cut short on Saturday when a storm rolled in.
''The Saturday kitefly at Lake Hood was excellent until the thunder and lightening,'' Lynn said.
''Thinking of Ben Franklin we did fly two kites right through it though, while we stayed safe in cars.''
"Benjamin Franklin was a founding father of the United States, who flew a kite in a storm in 1752, leading to the invention of the lightning rod and the understanding of positive and negative charges.
''Sunday rained off, so became a talkfest rather than a kitefest, so many friends and kite experiences remembered,'' Lynn said.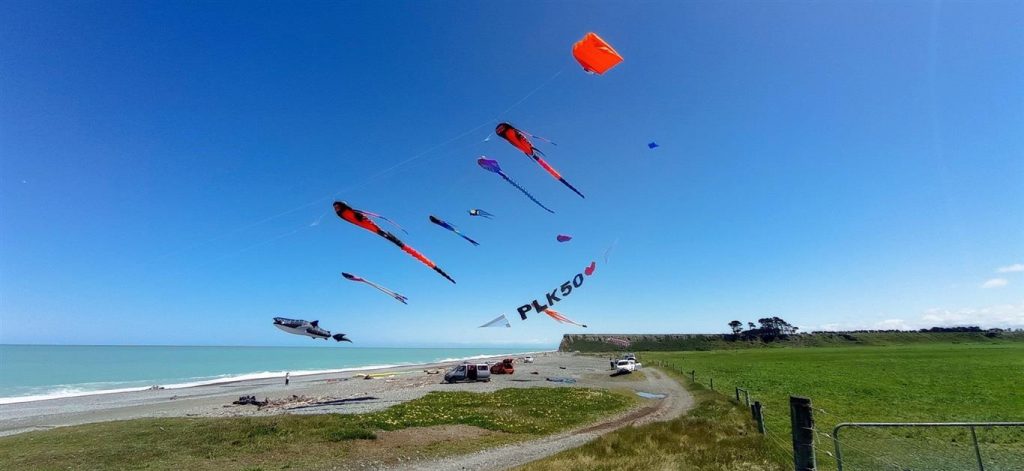 To make up for having lost the day on Sunday, which was to be at Ashburton Lakes, a smaller group of people still here after the weekend flew kites at Wakanui beach on Monday, where the conditions were perfect.
Kites flown at the weekend included those of many shapes, colours and sizes. They included a bear, a whale, cuttlefish, octopuses, stingrays, a trilobite and a wolf.
Peter Lynn Kites is internationally renowned for its super-sized spectacular kites. It made the world's two largest – a stingray and a rectangle flag with a world map and messages of peace called The Hope. Both are about 1200 square metres and based in Kuwait.
Today the business is owned by Simon and Lyndall Chisnall and Craig and Debbie Hansen. At the celebration Lynn paid tribute to them and many others, not least of all his wife.
He said Elwyn had been supportive of his kitemaking obsession, but along with other family members, sceptical it could ever finance a growing family.
''A view I largely agreed with, while remaining obsessed, still am,'' he said.
''A plus was that kitemaking (fabric and sewing) was something we could do together to an extent.
''Elwyn has done the hard yards – looking after family, running the business (I was away at kite events a lot), while personally sewing thousands of little octopus kites, our first mainstay product,'' he said.