The Plains Museum will be fired up this weekend for its Blaze event, with more than 15 fire engines from throughout Canterbury attending.
Blaze is a free community event this Sunday being hosted by the Ashburton Fire Museum from 10am – 4pm.
Blaze organiser Peter McQuarters will have his three engines as part of the classic and vintage fire trucks display. Collecting engines is a niche area and Peter has been fortunate in his acquiring his engines.
Many of the engines on display are privately owned.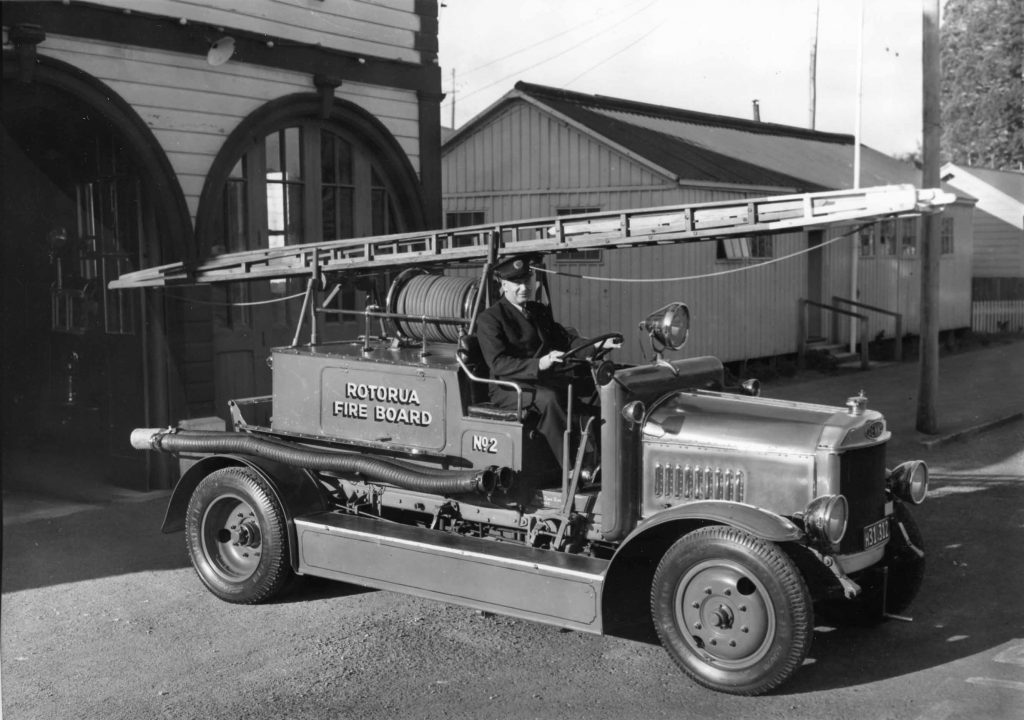 A Morris Minor Fire Engine replica from Geraldine will be the smallest engine present and a snorkel engine will be the biggest.
Due to the cost of keeping the engines road worthy many have to be transported and in Mid Canterbury Mat Bruce at Wilsons Bulk Transport is very supportive in moving heritage transport.
The day won't be just a static display. Beginning the hourly displays at 11am, four current members of Ashburton Fire Brigade ''will don old fire fighting uniforms and react an event from the past competitions , running out a hose, attaching it to a hydrant and shooting down a flag,'' Peter said.
The team will be under the watchful eye of current brigade member Graeme Baker. They will use the training box which used to be located at Mona Square.
Come noon the fire bell on the tower will sound, followed by each engine sounding off its siren, concluding with all sirens going off at once.
A replica of the old manual pump once used by the Ashburton Fire Brigade will be put to good use when a team of at least 16 men will activate it to shoot down a flag. The Ashburton Fire Museum Grey Watch restored the replica pump.
''The pump was aquick and reliable piece of equipment, arriving at a fire and being able to be start attaching the fire straight away,'' Peter said.
The final display will be members of the current fire and emergency team. The demonstration will show how victims at car crashes are extracted from a vehicle.
Peter's passion for collecting fire engines and other fire memorabilia possibly came from his latefather Alan McQuarters.
''Dad had the burning bug and passion for the fire brigade right from when he was at school and was a runner for the fire brigade''.
Peter's specialty is fire engines from the pre-1960's.
Blaze is an entree to the November 2024, 150th anniversary of Ashburton Fire Brigade. Peter knows all about the history of the Ashburton brigade as he is writing the anniversary book.