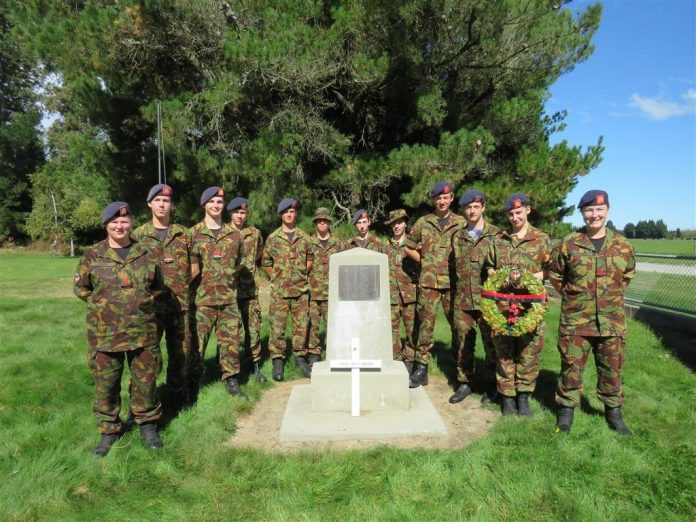 When members of the Ashburton Cadet Unit say ''we will remember them'' they aren't empty words.
Recently 14 members travelled around the district cleaning war memorials and holding remembrance services at small cemeteries and memorials.
Since 2015 the young people and their unit commander, major Cezarne Rodgers, have undertaken the job of cleaning war memorials for either Anzac or Armistice days.
''This is one of our most popular activities,'' Cezarne said.
A ''Lest we forget'' project this year involved going to Hinds, Peel Forest, Ruapuna, Mayfield, Mt Somers, Alford Forest, Chertsey, Barrhill and Dorie cemeteries to clean the war memorials.
At each memorial and cemetery they visited they also held a brief remembrance service with the saying of The Ode, the lowering of New Zealand Flag, the Last Post and Reveille and the raising of the flag. A cadet wreath was laid and poppies were left.
Being part of this activity is an important part of being a cadet.
First year cadet Theo Vannini said ''taking part was a really good way to honour the dead, to be respectful and not to forget.'' Lance Corporal Lela Butler said being part of the cleaning and remembrance ''means a lot. it's time to remember family who were involved.''
Warrant Office Class 2 Brodyn Gabities said when it come to remembering it becomes an exercise in seeing both sides of war. One side of his family fought for Britain the other for Germany.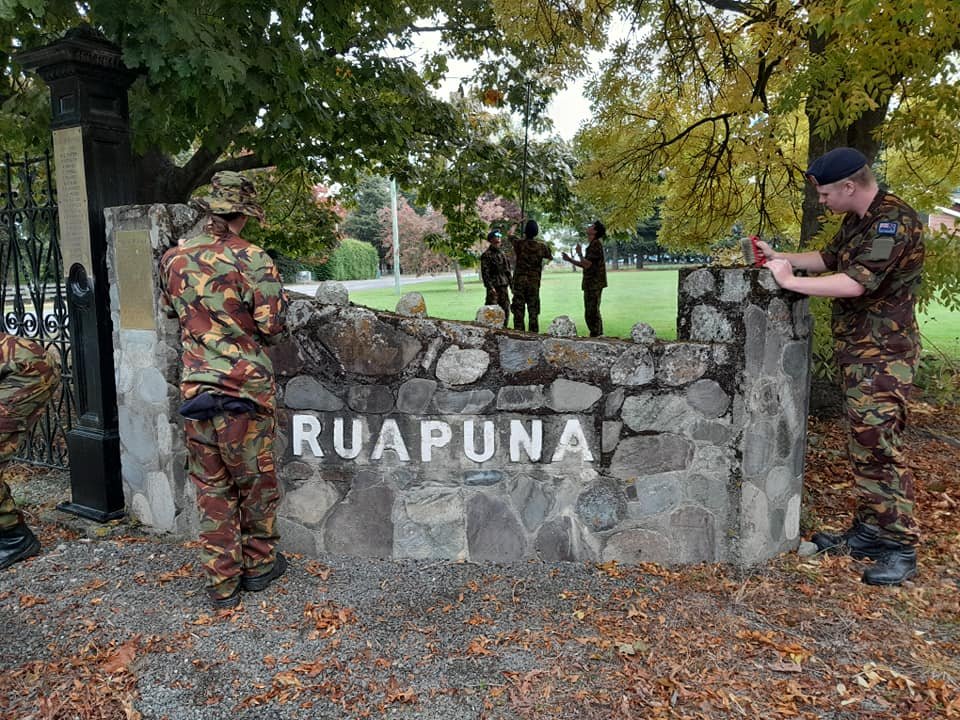 In World War I his family was fighting for Britain.
''In World War II, I had a family member who was a pilot and they went to Britain before transferring to India to fight. I also had family who were in the German Special Forces. My family didn't choose to go war they were just told to go,'' Brodyn said.
While on Anzac Day family members can wear relatives medals on the right side, the cadets won't be wearing their family medals. Brodyn can't because of family serving on opposing sides and Lela's family medals were stolen.
Lela and Brodyn are both considering careers in the army. If she joins up Lela wants to be a nurse. In 2024 Brodyn will join the officer commissioning course. ''I will train for nine months beginning at Waiouru, followed by specialised training at Linton and then back to Waiouru for the officer course.''
Brodyn and Lela are both waiting on news to see if they have been accepted to travel to Australia in July for an cadet exchange. The Ashburton Cadets can have up to three cadets attend. If they are successful they will get to meet up with cadets from Australia, United Kingdom and other New Zealand units. As well as meeting other cadets there are fun activities, social events and an opportunity to work alongside cadets from Australia.
Before covid cadets had travelled to Britain, France and Gallipoli .
Anzac Day starts early for the Ashburton Cadet Unit, beginning at 5am. It will be a big day with attendance at the Dawn Service at 6.30am, Hakatere Marae Service at 7.30am, Cemetery service at 9am and the Civic Service at 11am. At the Civic Service the cadets lay the wreaths with the Reservist Force 2/4 Infantry Battalion from Burnham Camp.