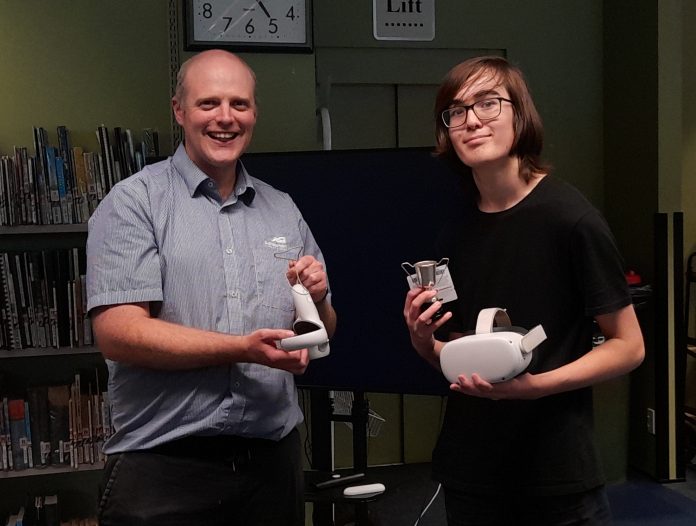 Fifteen-year-old Lucas Wong has taken out the Ashburton Public Library's inaugural Beat Saber Battle.
It's a popular virtual reality game where contestants strike moving boxes with saber swords. Each level is set to music – and it gets pretty fast.
Six teens – of varying experience – took part in the library elimination competition.
It is set to become a regular holiday event.
In the first round they battled to Beat Saber, normal level with 116 boxes to hit.
Children's librarian Jonathan Nixon set the base rate for the teens to target in the first round; he scored 84714 after plenty of early practice.
Lucas beat it by just over 10,000 points.
By round two, against three other competitors, Lucas was hitting his stride and hit a score of 334722 battling to the music of Curtains All Night Long, a normal level with 394 boxes.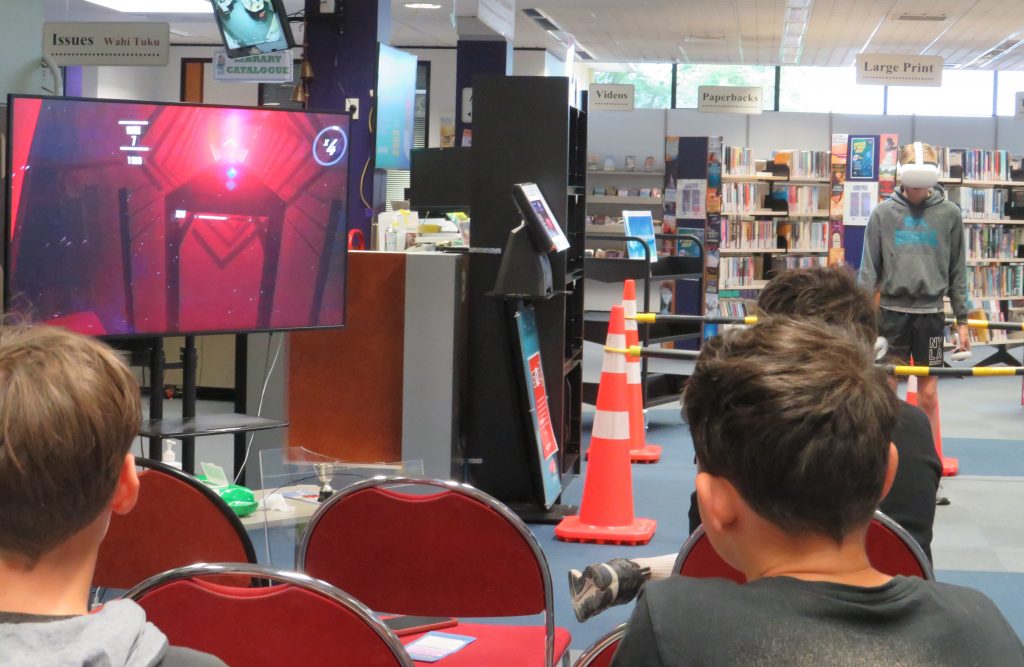 In the final, Lucas hit an impressive score of 333539 much to the amazement of all five fellow competitors.
He was battling to the music Baberic Pumping, an expert level with 459 fast moving boxes.
For his efforts, Lucas won the inaugural Beat Saber Battle trophy, a twenty dollar voucher for The Warehouse and will have his name on an honours board to be displayed in the library.
The battle was one of many activities the library has aimed at getting youth, aged 13 to 18, using the library facilities.
Upcoming events include a create a CV and cover letter session on February 21 and 28 and building a website/blog in March and June.
Anyone interested can check out upcoming events on the Ashburton District Council website.