Fletcher Berends has been awarded top accolades at the Mid Canterbury Boxing Academy prize giving.

He was the academy's 2022 recipient of the New Zealand Police Commissioner's Challenge Coin.

He was also awarded a Billy Graham Youth Foundation life membership.

The commissioner's coin – one of a handful given out nationwide – was a surprise win and when his name was announced Fletcher took a moment to realise it was him

''When I heard that name I was in disbelief for half of a second. Then everyone was cheering for me … everyone was super encouraging, just yelling out my name and I was just so happy,'' he said.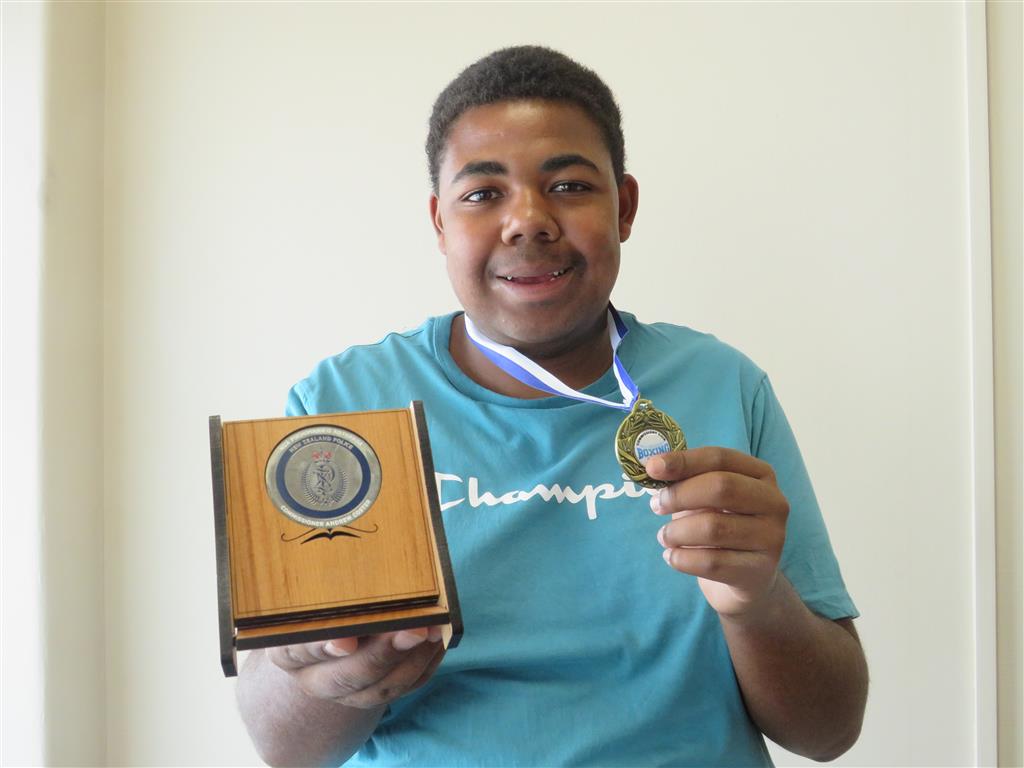 The commissioner's coin and certificate were presented to Fletcher for his role model behaviour by Ashburton Police senior sergeant Leigh Jenkins on behalf of Police commissioner Andrew Coster.

''I just shook (his) hand and humbly accepted it,'' Fletcher said.

The commissioner's coin citation reads ''for consistency, commitment and dedication to training and encouraging others to the same. For being an important part of gym life. For being polite, kind, caring, helpful and displaying exemplary manners. For listening and learning. For smiling and being positive. For being a brother in the gym. For being the best you can be. For brightening the lives of everyone around you. For being you.''

It was one of four awards the 18-year-old received at the academy's annual prize giving. The Billy Graham Youth Foundation life membership award was presented by award namesake Billy Graham.

Fletcher also won the most committed senior of the year (the first senior to win it for the second consecutive year) and a top 10 attendance award.

The life membership award involved doing weekly homework including learning the eight values of the youth foundation; respect, responsibility, compassion, consideration, kindness, duty, obedience, honesty and truthfulness.

It also included a photo on the academy's wall of honour, and free gym attendance.

Fletcher took up boxing aged 14 years to replace negativity in his life with a positive environment.

He has not looked back.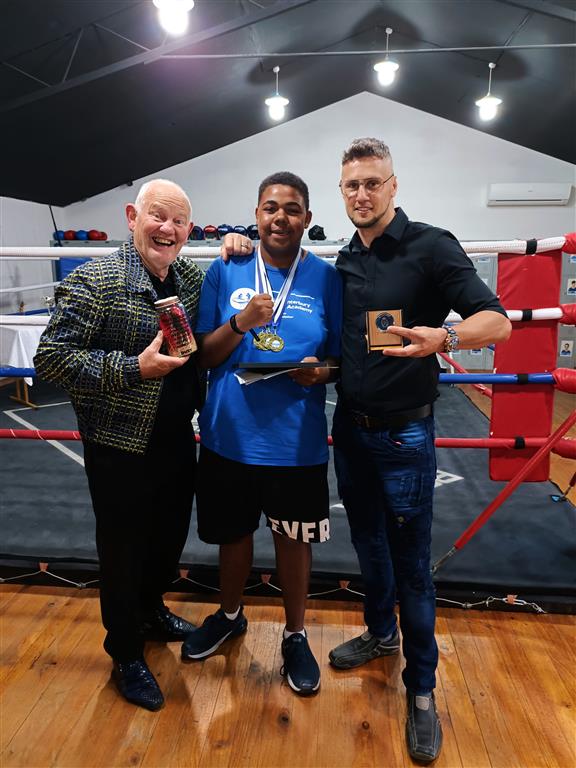 The academy has offered real comradeship and togetherness lead by head coach Cornelius Grobler and manager Eion Johnson.

''Honestly I like everything (about the boxing academy),'' Fletcher said.

He had made good friendships and got to experience some great opportunities such as a five day camp at Milford Sound through the New Life Youth Trust.

It involved many outdoor activities such as hiking, running and kayaking.

It was while at the camp Fletcher picked up the nickname – African Stallion – which he quite liked, especially as his favourite movie boxing hero was Rocky, the Italian Stallion.

Fletcher is keen to get into competition boxing – and even represent New Zealand some day.

''If there is anything in the gym that looks like a challenge, I'm always doing it 2000 percent whether it's skipping, techniques, sparring, challenge day circuits, running I'm all for it,'' he said.

He also helps out with training some of the junior boxers.

''But I'm going to start with baby steps and do a development match or two.

''If coach thinks I'm ready he'll put me up for debut tournaments, stuff like novice champs, then as time progresses I'll move up in classes for boxing – amateur, elite, hopefully go pro.''

Fletcher's first bout relies on him being matched with a boxer of similar skill and in the same weight division.

He attends the boxing academy twice a week and attends GC Fitness bootcamp when he can to increase his fitness levels. He does a lot of running and skipping cardio work.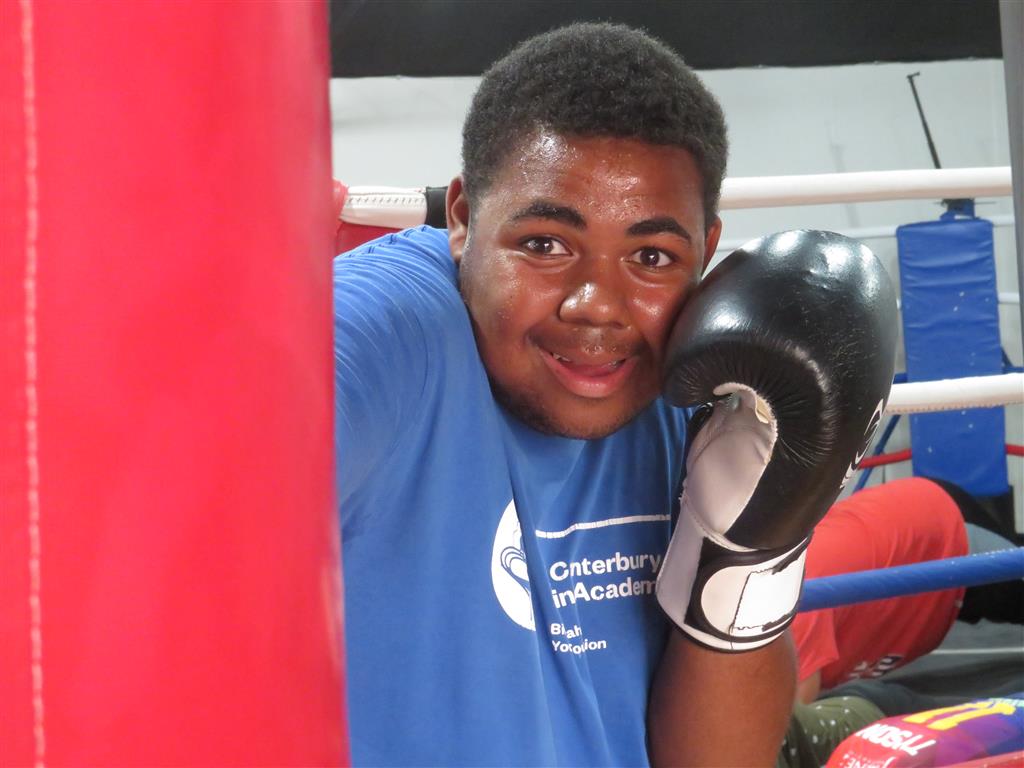 It is all being worked in around his new schedule at Ara in Timaru studying level 3 pre trade construction.

The Mid Canterbury Boxing Academy, for youth aged 9 to 25, is run through the Mid Canterbury Youth Charitable Trust.

They also have the Life Dance Academy and 24/7 Youth Work.

The boxing arm is one of five academies nationwide affiliated to the Billy Graham Youth Foundation which has a vision to inspire and empower young people through the vehicle of boxing.

The academy was set up with support and encouragement from the New Zealand Police.