Eleven year old Ruben Niemand had a plan in his head.
He was going to build a Lego tower.
And he did.
With the help of his siblings Amelia, 12, and Maynard, 5, – and the patience of their mother Jana – the trio set about clicking Lego bricks together during a recent visit to the Ashburton Public Library.
There was no written plan, just some seemingly random building with an end goal in mind.
After one and a half hours the end was near.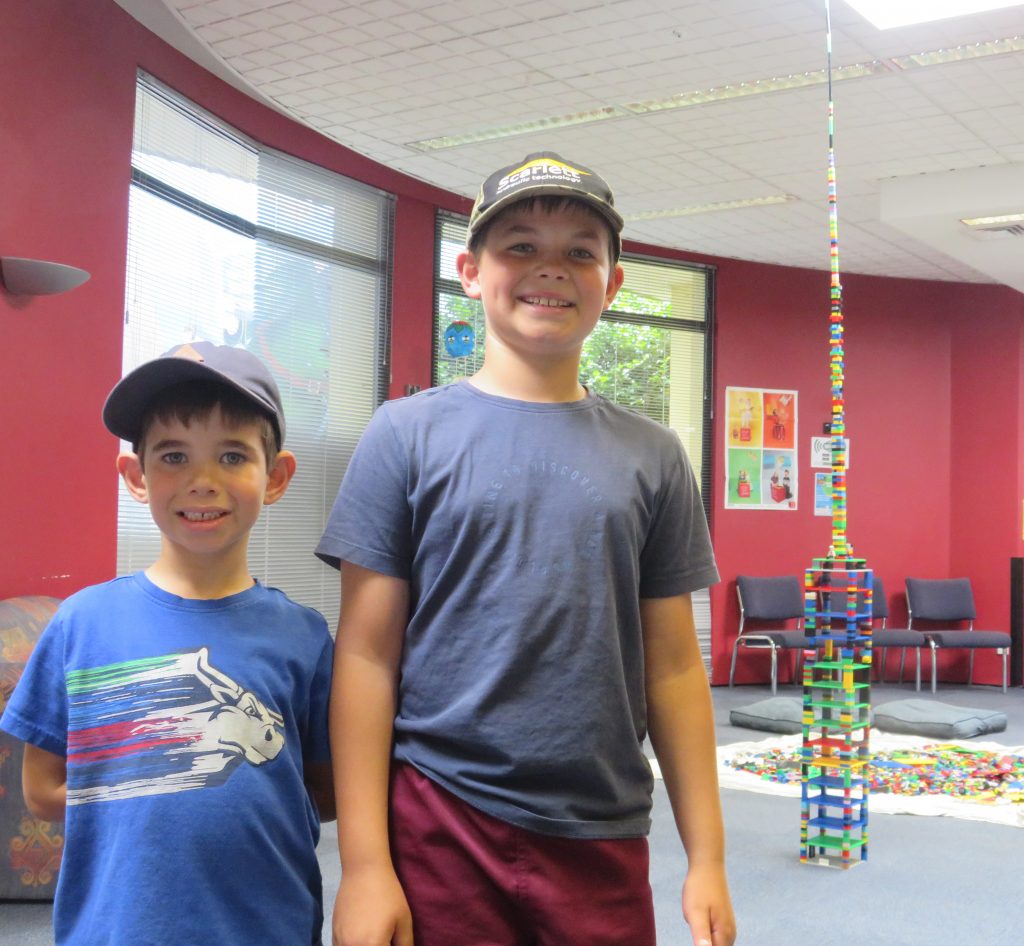 Hundreds of individual Lego bricks had morphed into the tallest-known Lego tower ever made in the children's library, impressing staff and members of the public who saw it.
It was officially 2.88m tall when they first measured, so they added another 12cm to its core and raised the height to 3m-even.
It reached up inside the skylight and towered over the children.
The Niemand children are long-time fans of Lego; it is used in their home schooling studies.
They knew their tower would need to be stabilised so built it wide at the bottom using pillars and platforms, and then slowly tapered it in to a one brick width as it got taller.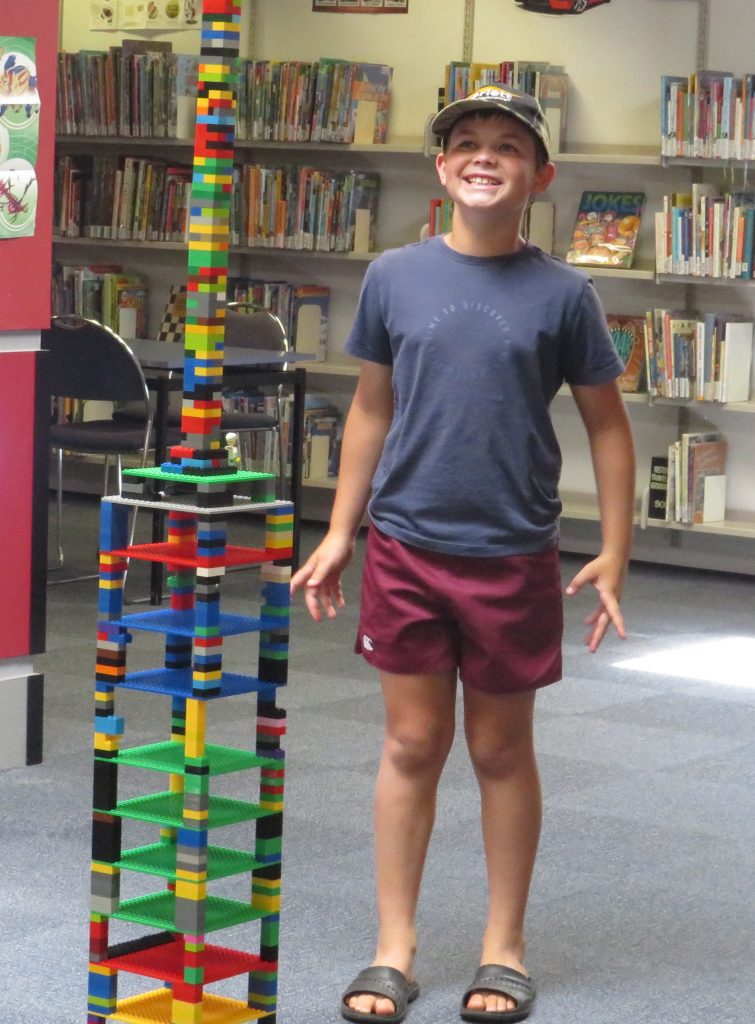 Jana said Lego was a valuable investment due to its learning properties.
It was used to teach children about dimension and spatial awareness, problem solving, enhancing fine motor skills and to improve focus and concentration.
In their library project it also showed team work.
By the end of the building session, the tower reached into the skylight cavity in the ceiling and there were three happy children and plenty of impressed adults in the mix.
They were also just as happy knocking it down after it was measured.