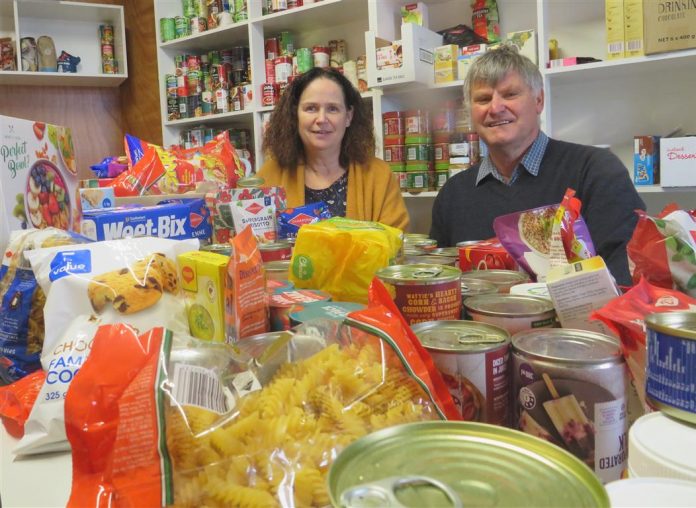 Bridge members have helped boost the coffers of St Vincent de Paul's food bank, with a donation of non perishable food supplies.
It was a donation made following the Conlan Trophy bridge tournament earlier this month.
Ashburton Bridge Club vice-president Alan Wright said the tournament, won by David and Debbie Sewell, was an annual event where the club called for food donations as part of the entry requirements.
The food items were given to a different organisation each year.
''We had a tournament … 44 members turned up and part of the deal was they brought something for the foodbank. A good day was held by all,'' he said.
St Vincent de Paul Ashburton shop manager Donna Collins said it was a welcome donation at this time of year to boost the foodbank's stores. ''We are holding up, which is good,'' she said.
''Foodbank Aotearoa are helping greatly with frozen stuff and bread … and at this time of year we've still got food from Toot for Tucker, but we are getting low.''
There were still new families coming in for assistance, as well as a few regulars, she said.
The organisation was always keeping its ear to the ground for any families struggling, but too embarrassed to come forward. St Vincent de Paul also work with other agencies in town to help people.
Anyone in need, or looking to refer other families or individuals can make contact by phoning 027 6070107, she said.