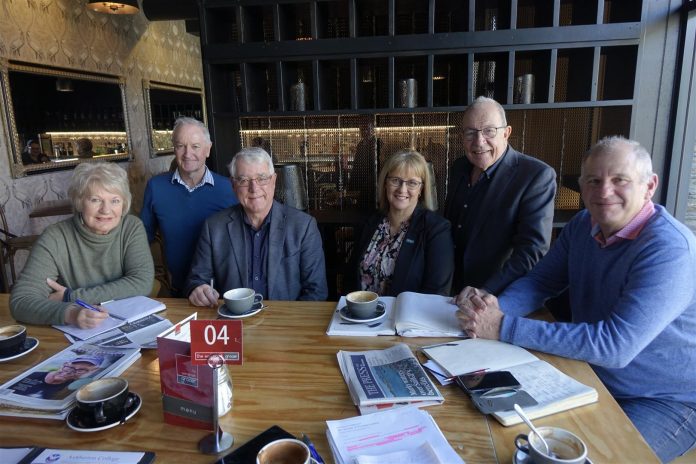 There will be something for everyone at a concert next month.
Organised by the Ashcoll Alumni, the Variety Concert will be headlined by international opera star and ex Ashburton College student Simon O'Neill.
But organisers Shirley Falloon and Ron Cresswell want people to know there will be something for all music tastes, from opera to rock and everything in between.
''We wouldn't want people to think they are coming to a night of opera, at the other end of the scale we've got a rock band, Phoenix Chorus will be there, The Decibels an all female group singing popular songs, bag pipes, music for everyone,'' Ron said.
All the performers are past or current students of Ashburton College.
The Ashcoll Alumni has been going for five years and Ron said it was formed to support what the college stands for, and does.
''One of the purposes of the concert is to raise awareness of the Alumni, hopefully a growing pride in Ashburton and Ashburton College,'' he said.
Shirley said anyone who has been involved with Ashburton College or its predecessors, Ashburton High School and Technical College can join.
''So if you went to high school in Ashburton you can join the Alumni,'' she said.
Shirley said Advance Ashburton administers the Alumni funds, ''we are hoping to add to that by holding this fundraising concert.''
Funding will go towards scholarships, and provide things to the college not covered by the Ministry of Education.
Other performers on the night include Zara Ballara, Olivia Pike and Jared Corbett.
The Ashcoll Alumni Variety Concert is on August 4 at the Ashburton Trust Event Centre, tickets are available from the Event Centre or online: www.ateventcentre.co.nz