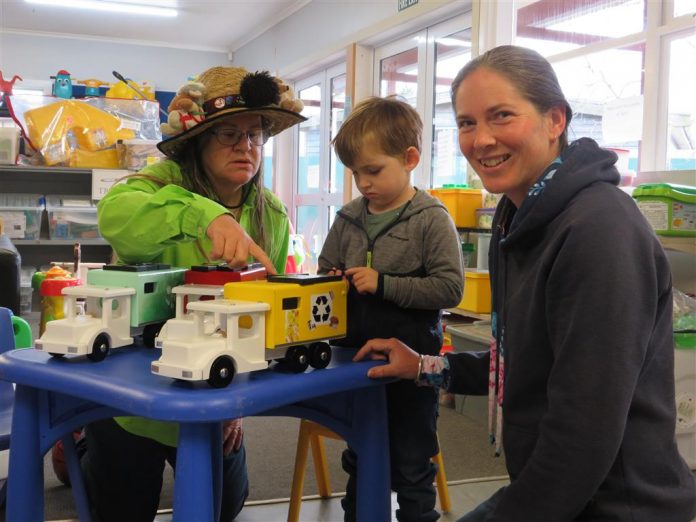 Four year old Riley Luxton has been having fun playing with trucks and blocks while learning about recycling.
The preschooler got a first hand look at the new set of wooden trucks donated by Eco Educate to the Ashburton Toy Library which depict rubbish and recycling vehicles in Mid Canterbury.
Riley, who was at the toy library with his mum and sister, is already involved in the recycling at home.
He puts out and brings in the bins, and is often standing at the window watching out for collection trucks.
The toy set has a red rubbish truck, a green glass truck and a yellow recycling truck. Each of the trucks have a tipping feature and come with a set of coloured, picture blocks of household products and goods for children to place in each truck.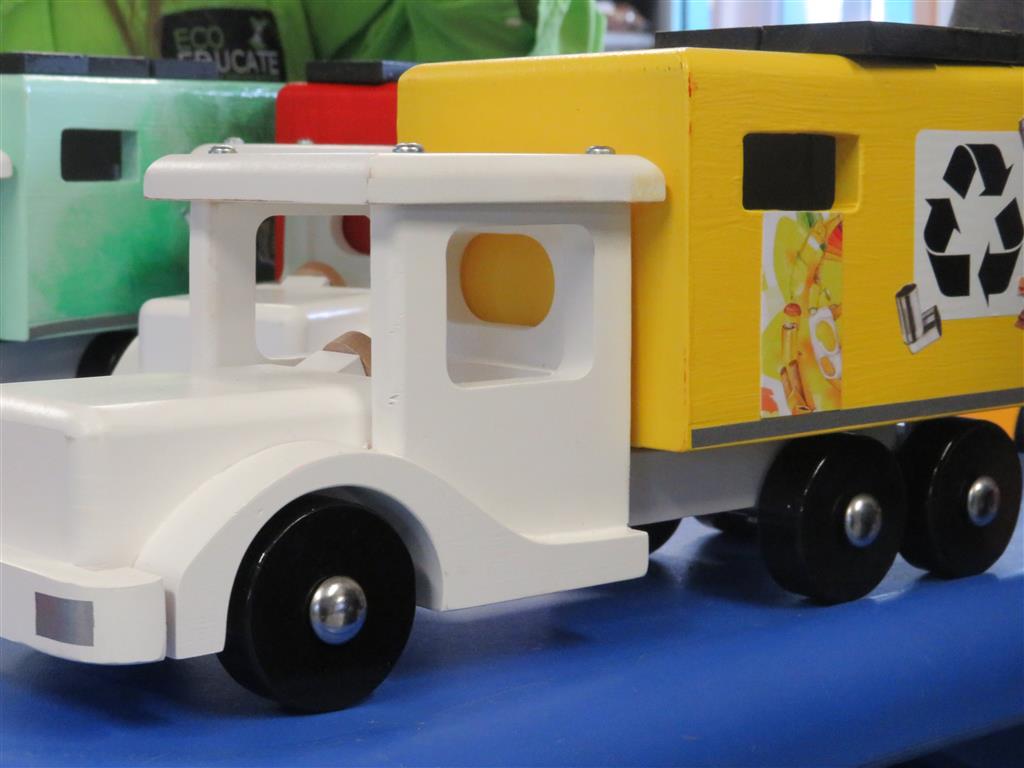 Eco Educate director Lesley Ottey said the donation was the first of its kind but sets had been made for the team as teaching resources for use in classrooms.
When the set is hired from the Ashburton Toy Library it's a three piece truck set with toy blocks and refuse information.
''They'll get the Bin It Right book as well so they can have a look inside so they can get the right info about what goes in what truck and when they fill the truck they can empty it. It tips.''
''It's a family toy,'' Lesley said.
The most common items that are mistakenly put in recycling include lids, soft scrunchy plastic, coffee cups and tetra paks – long life cartons. All of these items are not recyclable, she said.
The trucks production has been a family affair. They were built by Ian Moore, the father-in-law of Ashburton Toy Library president, and Eco Educate staff member, Anthea Moore.
And painted by Lesley's adult daughter, Alex Mackay.
''My kids are ex-toy library members … and I'm ex-secretary so I kind of understand and love what toy libraries do,'' Lesley said.
The trucks are available for hire now from the Ashburton Toy Library at 21 Archibald Street, Tinwald.