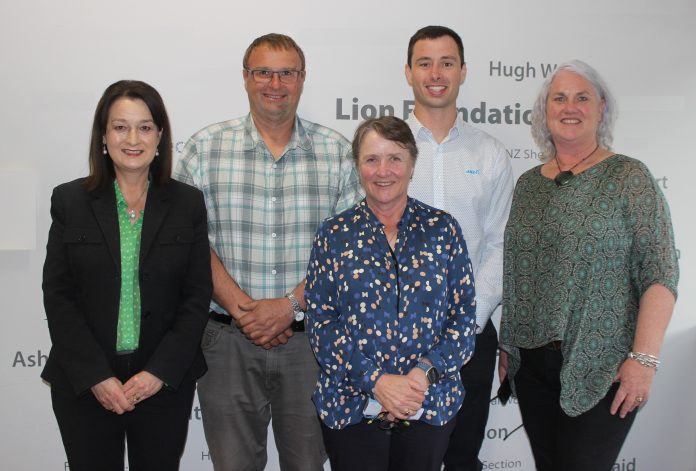 The Mid Canterbury Catchment Collective (MCCC) has been awarded nearly $1million government support to help catchment communities working together to improve environmental issues including water quality, biodiversity and soil health.
Minister of Agriculture Damien O'Connor confirmed the Ministry of Primary Industries (MPI) funding last month at the NZ Landcare Trust National Conference.
MCCC chairman Duncan Barr said the funding would allow the collective to champion a dedicated Mid Canterbury commitment to catchment groups, built on collaboration and trust.
"We've developed an integrated framework from an inside-the-farm gate perspective which looks at water, biodiversity, soil, people and greenhouse gases."
"From this we were in a strong position to put forward a funding proposal to MPI which focused on supporting catchment communities to build capacity and problemsolving capability from the ground up."
The funding of $950,000 runs through until year-end June 2025 and will support Mid Canterbury in establishing an integrated framework – championing the 'local people local solutions' approach.
Since becoming an Incorporated Society in December 2021, MCCC has seen an increase in enquiries and interest from rural groups.
Three catchment groups have been set up under the MCCC umbrella (Hekeao Hinds Hill Country, Hekeao Hinds Lowlands and Foothills groups) and two long-standing catchment groups already exist in the Rangitata and Rakaia Gorges.
"We anticipate development of new catchment groups as things evolve. It's exciting how receptive our community is to getting together to create positive change," Mr Barr said.
MCCC received $30,000 seed funding from the Ashburton Water Zone Committee in March this year for a co-ordinator to link-up all the good work happening across the district.
Rural community advocate Angela Cushnie was appointed.
She is a passionate believer in the power of communities to enable environmental change and grew up in the Hinds area.
Water quality had become a concern for Mid Canterbury residents during the course of her lifetime, she said.
"MCCC see these challenges as an opportunity and my new role is all about supporting communities to create positive environmental changes in a way that is sustainable and inter-generational.
''Often it is just a matter of connecting diverse groups of people who are looking for the same outcomes so we can avoid duplication and make the best use of our resources, time and energy."
The group also wants to acknowledge and celebrate good work happening inside farm gates, while continuing to improve environmental footprints, support catchment group initiatives, and champion community wellbeing.