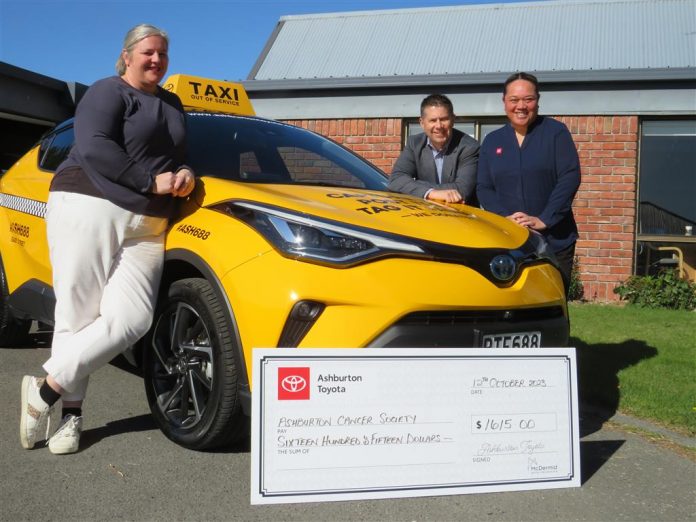 More than $1600 has been raised for Cancer Society Mid Canterbury after a social media promotion featuring a promotion display vehicle from Ashburton Toyota.
Members of the public were encouraged to photograph and post it, tagging in the Toyota branch after seeing the business's distinctive New York cab-styled, 2023 CHR Hybrid around the district.
For every post captured to #Ash688, Toyota donated $10 to the Cancer Society branch.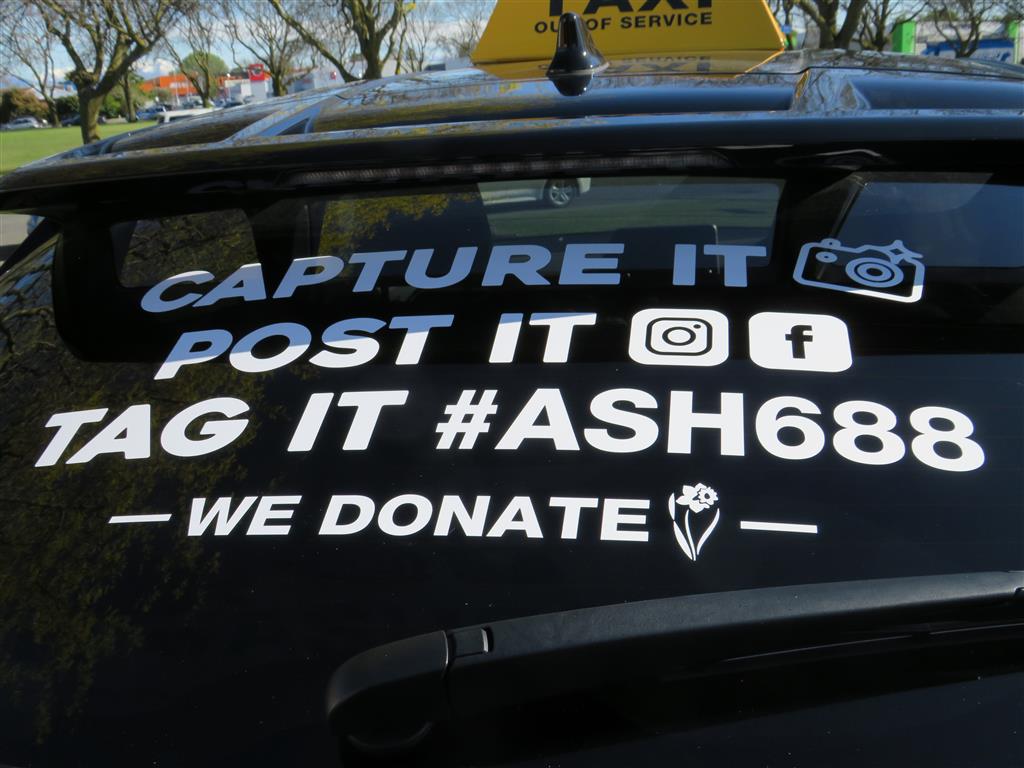 The promotion ran for six months.
The yellow and black passenger vehicle, which has a self-charge battery, has been turning heads around town.
Ashburton Toyota business manager Lani Taraunu said it even had some people mistake it for an active taxi.
It was used on occasion as a loan vehicle while people were getting their vehicles serviced.
Toyota do quarterly charity promotion and such was the success of the promotion they doubled the length of time it ran.
''We're here and supporting local,'' Taraunu said.
Branch manager Scott Donaldson also offered to take over the annual warranting and servicing needs for the society's vehicles much to the delight of Cancer Society Mid Canterbury community engagement manager Aimee Cosgrove.
She said the money raised would be used to support people in the district going through their cancer journey whether it was for food vouchers, travel for appointments or counselling.