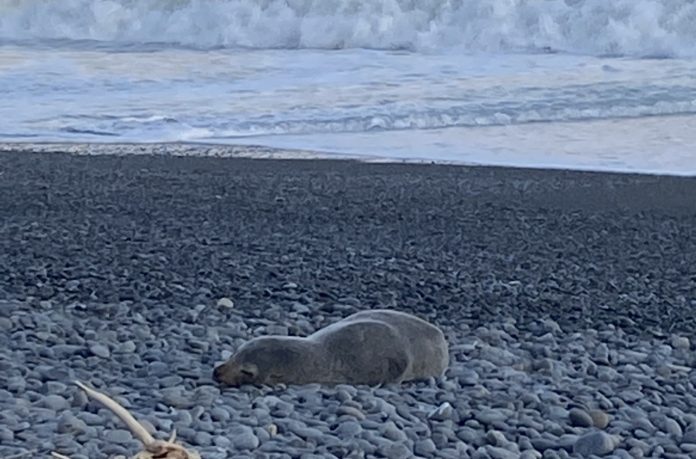 A kekeno/New Zealand fur seal had some time out from swimming the southern seas to rest on the beach at Pendarves last week.
Department of Conservation Geraldine ranger Brad Edwards took a look at the photograph of the pinniped taken by The Ashburton Courier.
''It appears to be resting on the beach and looks healthy from the picture,'' Edwards said.
Kekeno were a common sight on coastlines in many parts of the country, including Mid Canterbury.
''They are robust animals and DOC typically takes a hands-off approach unless they are seriously injured,'' he said.
Anyone coming across seals or other marine mammals were advised to give them plenty of space, at least 20m.
''Dogs should be put on a lead and children kept close. People should avoid getting between fur seals and the sea.''
Anyone seeing a seal or other native animal that was clearly injured or in danger should call the DOC Hotline 0800 DOC HOT (0800 362 468).
''Unfortunately, it's not uncommon for some natural fur seal mortality at this time of year as weaning pups and juveniles who are inefficient foragers may struggle to feed.''