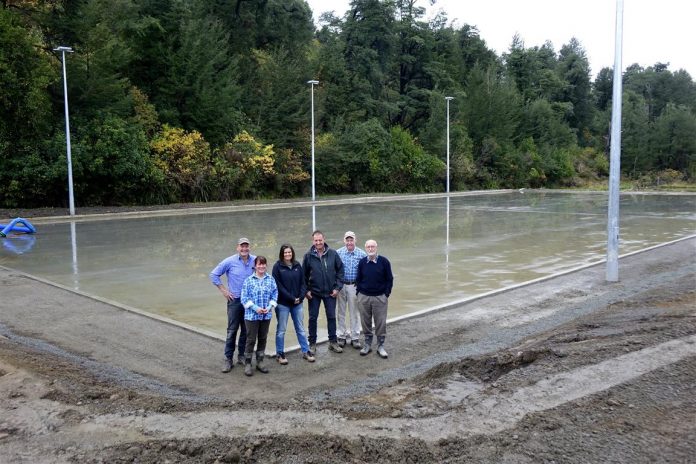 The Staveley Hall Society is skating on a high after getting a massive funding boost from the Lottery Grants Board.
The Staveley Ice Rink project will receive $100,000 in funding bringing them very close to their target.
Staveley Hall Society committee member Clare Harden said they applied for the funding earlier in the year and were given the good news via email last week.
They had also applied the previous year but were unsuccessful.
''They had $20 million to give out, and we were lucky this time,'' she said.
Clare said although they were close to their goal they still needed to raise money for signs and equipment. They would also like to replace the swing bridge used to access the skating rink.
''We have another application with another funder, and we are still taking donations.''
The bridge is expected to cost around $190,000 and will be the focus for next year.
Clare said there was a lot of excitement when they found out about the $100,000 funding.
''Having the funding come through was a huge relief for the team,'' she said.
Over the last few months the rink has had lights installed, over 300 cubic metres of concrete poured and containers put in place to house the refrigeration unit.
Clare said it was looking amazing, ''the look is still here, it still looks like how it used to look.''
With nearly $600,000 of community donations Clare wanted to give the community ''a massive thank you and everyone who sponsored us, we're pretty humbled buy it.
''Mums and dads and families have pulled together and given us that funding which is really good and got us over the line.''