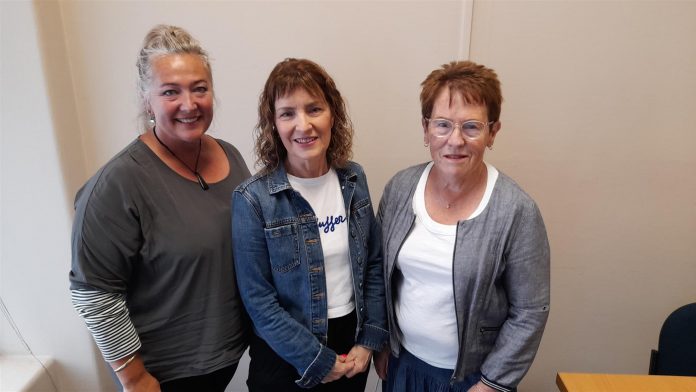 Inner Wheel Ashburton is bursting at the seams with members and would like to start up a second Mid Canterbury club.
Inner Wheel is an international women's service organisation with over 120,000 members in over 100 countries and will celebrate its international centenary next year.
Inner Wheel national publicist Carol Haskett said the Ashburton club is going well with lots of new members.
''There is a lot of talk nationally about getting new generation clubs, so that is what we are looking at doing in Ashburton.''
Inner Wheel Ashburton would like to start a second club for a new generation of woman.
''Inner wheel is about women connecting and friendships … There is an opportunity for growth and leadership if they wanted to take on roles within the club,'' Carol said.
Belonging to the club is a good way for newcomers to Mid Canterbury to meet people and be involved in the community.
Inner Wheel started in Ashburton 47 years ago and still has three original members.
Local artist, the late-Jenny Thompson, started the Ashburton Inner Wheel Club after her husband Norm, who was Rotary member, suggested she formed an Inner Wheel club.
District vice chair Clare Chapman said they have plenty of social activities. ''We have different groups, where you are able to get to know people a lot better than you can when you go to meetings when there is over 40 people.''
Activities include walking groups, ukulele group, movies and dinner.
Carol said the club supported Presbyterian Support, both Ashburton Rotary Clubs with Bookarama and a youth leadership course. ''Wherever there is a need, we support lots of the charities in Ashburton, like Grandparents raising Grandchildren, St John's shuttle, St Vincent de Paul, we look at where there is a need and fundraise.''
''There is a real focus on supporting women and children, that's one of the goals of Inner Wheel,'' Carol said.
She said a reason for new members to join the club was to connect to other women and make a difference in the community. Inner wheel is open to women aged over 18. A meeting on March 29 to discuss the new club.
For more information email: [email protected] or [email protected]. nz