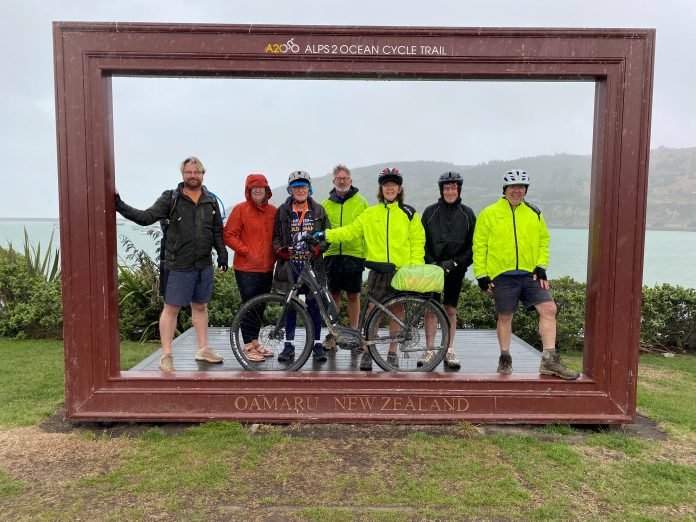 Three generations of Bruce Arnst's family have just completed the 300km Alps 2 Ocean Cycle Trail.
The trail is New Zealand's longest cycle trail ranging from the base of Aoraki Mount Cook to Oamaru and the Pacific Ocean with some breathtaking scenery along the way.
It was a six day adventure with highs – and lows.
Bruce was joined on the trail by his daughters Janet and Robyn, their respective husbands Colin and Craig, and grandson Jack, as well as brother-in-law Graeme Storer.
They rode a mix of e-bikes and mountain bikes.
It was the second family bike trip Bruce has done with his daughters. The family, along with Bruce's other daughter living in Tauranga, did the Otago Rail Trail a few years ago.
''This was sort of a next step,'' he said, to the Otago trail.
Bruce, 88, has cycling in his blood.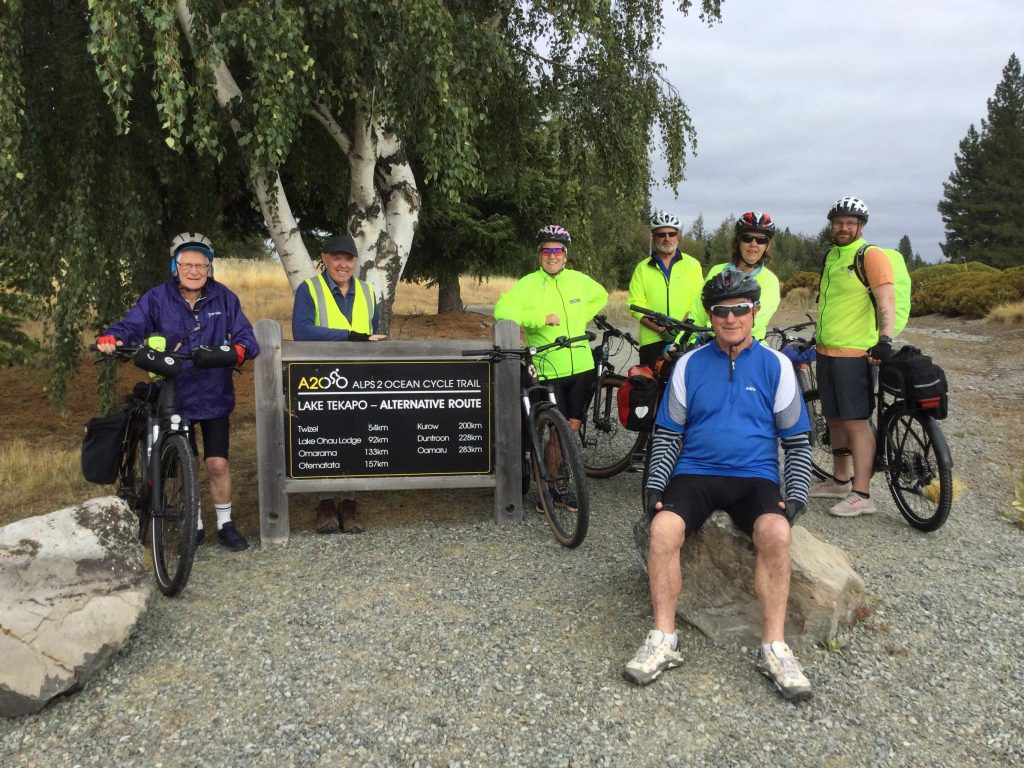 He is a third generation of Arnsts to competitively ride and was a former national road champion at aged 19. He was the New Zealand junior road champion from Christchurch to Waimate in 1953.
Bruce had a 1950s road bike he rode right up until the year 2000. It lasted 50 years.
He got a new road bike in 2000, and oflate bought an e-bike which he used on the trail.
The bike tour was planned for Janet's visit to New Zealand.
She lives in Hobart and was keen to e-cycle the Alps 2 Ocean trail, he said. She has done bike tours throughout New Zealand, Australia and France.
Bruce had clocked up more than 800kms training over the past year in readiness for the trip, which starts either at the base of the Aoraki Mt Cook in the National Park, or alternatively at Tekapo .
It is broken down into sections.
The Arnsts did ''Tekapo to Twizel, Twizel to Ohau, Ohau to Oamarama, Omarama to Otamatata, Otamatata to Duntroon, Duntroon to Oamaru.''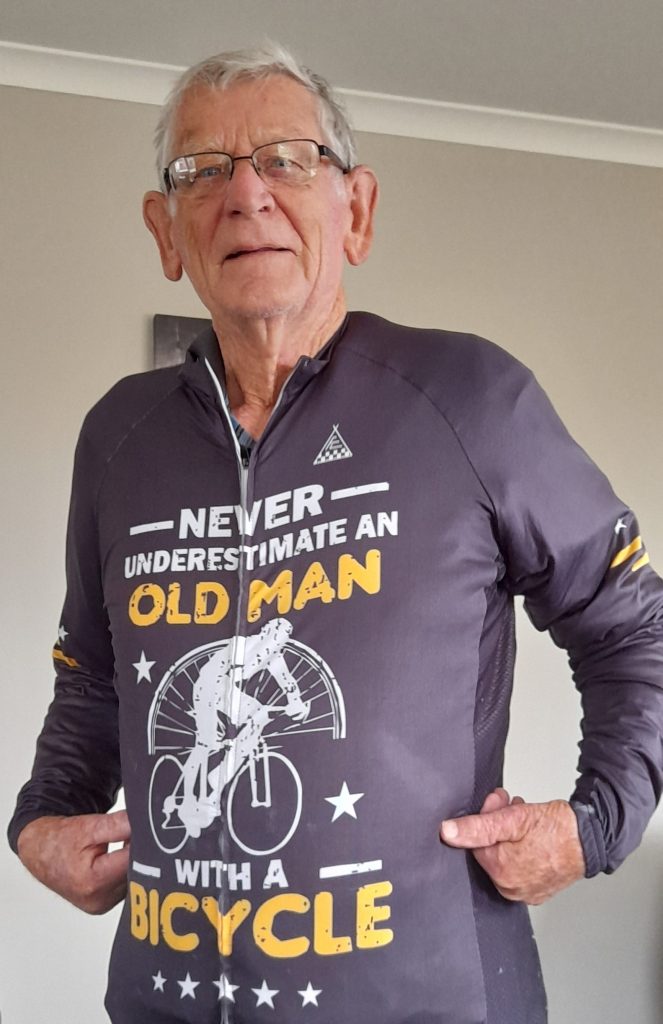 They stayed at pre-booked bed and breakfast accommodations along the route, as well as the "fairly flash" Ohau Lodge.
Bruce had a fall on thick shingle during the Ohau to Omarama leg but was still able to bike the 10km distance into Omarama to finish the leg.
He missed the next day due to a medical check up. He had bumped his head, and had graze injuries down his legs, elbow and wrist.
''I missed the next day because I had to go back (to Twizel) to get attended to,'' he said.
He was cleaned up and given a few patches on his grazed points. But overall he had ''no trouble with my legs or my tail'' despite sections of the trail being very rough.
It saw most members of the group walk up to three kilometres of the trail because it was so rough.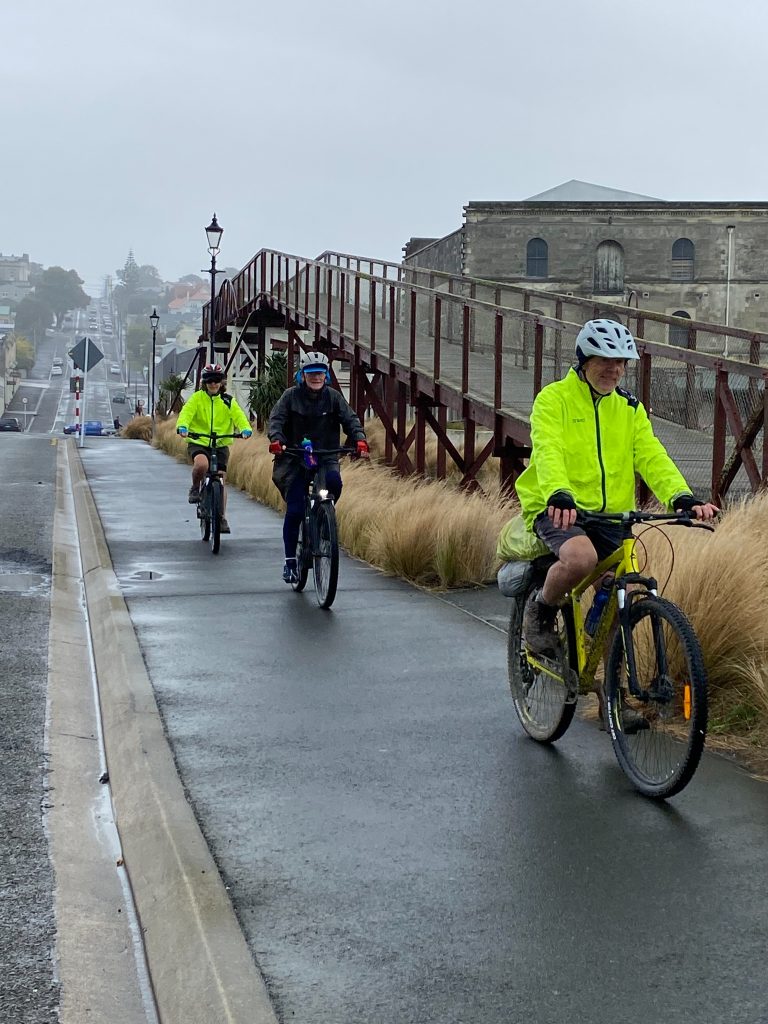 ''We finished in cold conditions – 12 degrees on the last day.
Good weather (otherwise), lovely warm weather,'' he said.
Bruce said as yet there were no plans for the next family ride.
''I'll await (word) from the steering committee,'' he said.