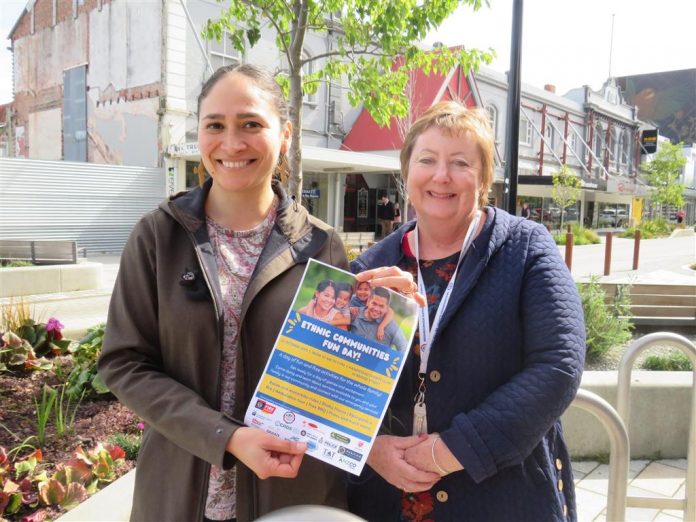 Migrant and newcomer families are the focus of a free fun education day being held this Saturday in Ashburton.
The inaugural Ethnic Communities Fun Day will aim to raise awareness of emergency services and other agencies in the community.
It will offer children's activities, prizes, giveaways and a barbecue provided by ANZCO.
Attractions will include an ambulance for people to view inside, the Civil Defence shaky house so people can experience what an earthquake feels like, a Fire and Emergency NZ kitchen fire display, and a police radar so people can see how fast their running speed is.
The day is being held by Ashburton District Neighbourhood Support and Hakatere Multicultural Council.
Organisers said it can be a scary and confronting time for migrants and newcomers if a situation arises where they need to interact with emergency services.
Ashburton District Neighbourhood Support manager Sue Able said when her 15-year-old son had to travel in an ambulance she was with him.
''It was an anxious time needing an ambulance, and then there was all this equipment around him that they were using.''
Hakatere Multicultural Council coordinator Mercedes Walkham is herself a migrant. She said those from other countries did not always know how to engage, contact or interact with emergency services.
''For example, some people don't know that not having credit on your phone doesn't stop you calling the emergency services,'' Walkham said.
Posters with details about emergencies will be available in nine languages.
While the day is focused on migrants and newcomers, anyone in the community is welcome.
■ Ethnic Communities Fun Day will be on October 21, 10am to 2pm, at Hampstead Sports Club, 44 Bridge St.