The National Party's James Meager said he was ''thrilled'' and ''absolutely stoked'' to have become the MP elect for Rangitata.
The 36-year-old said he was ''amazed'' by the high level of support he received from voters in the 2023 General Election on Saturday.
''We kind of thought we had done a good job over the past 12 months, but not in my wildest dreams did I expect to have a majority of almost 10,000,'' he said.
The former lawyer who lives in Timaru claimed 20,140 votes, almost twice as many as the next highest polling candidate of incumbent Jo Luxton, who received 10,570. Rangitata switched to Labour at the last election, but this time round it was one of many electorates returning to blue in a receding red wave.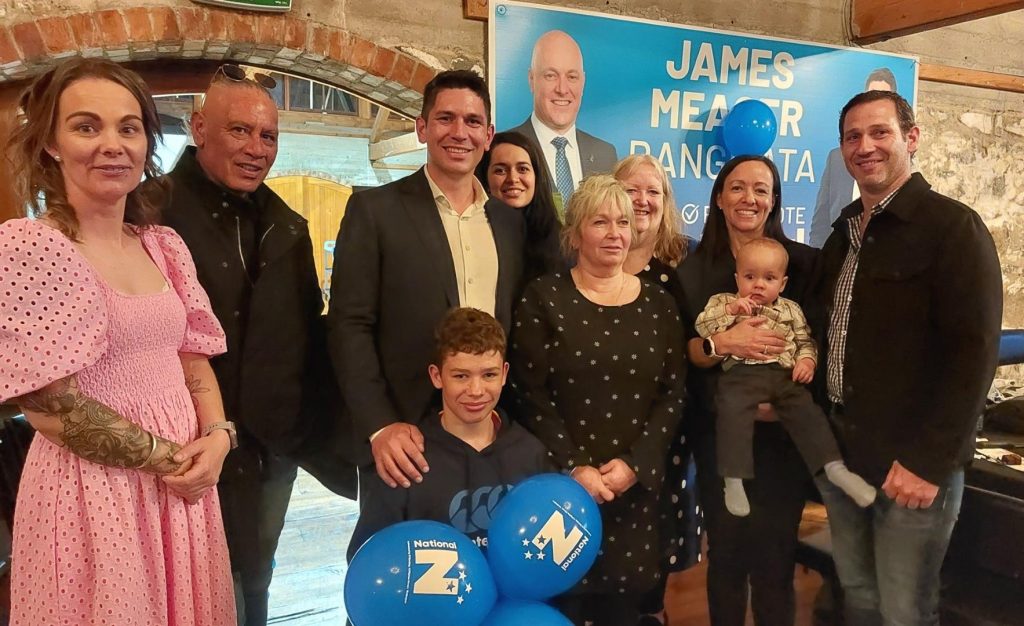 Meager said his primary goal for the next three years was to pursue the construction of Ashburton's second bridge.
The bridge was a key strategic project announced by the Labour government in August as part of its draft policy statement for land transport. Construction was expected to start next year, cost up to $113 million, and take two years to complete.
''There is a big risk without strong local advocacy it could drag on, and we will be still sitting here in 10 years deciding how many lanes it will be and where it will go. My job is to secure the funding, support the council, make sure consenting is straightforward, and get on with construction,'' Meager said.
''We promised to get it started in the first term, and that's my priority.''
Meager grew up in a state house in south Timaru, with the Road Knights around the corner and cousins in the Mongrel Mob.
Meager told Stuff, after his nomination as Rangitata's National candidate in September last year, that his first living memory was being coaxed out from underneath his bed by a police officer.
''I did grow up in an environment where alcohol was a problem,'' he said at the time.
''I think about that sometimes, whether there is a thing in my life that made me go down one pathway and not the other.''
His parents separated when he was four, leaving his mother to raise three kids, of which he was the oldest.
He told The Ashburton Courier if it wasn't for his mother, Rose Stocker of Timaru, having driven the importance of education, he would not be where he was today. At Timaru Boys' High School, Meager was head boy, Dux, and in the 1st XV.
''I think it's important that every New Zealand child has that same opportunity, that's what has driven me to get into politics,'' he said.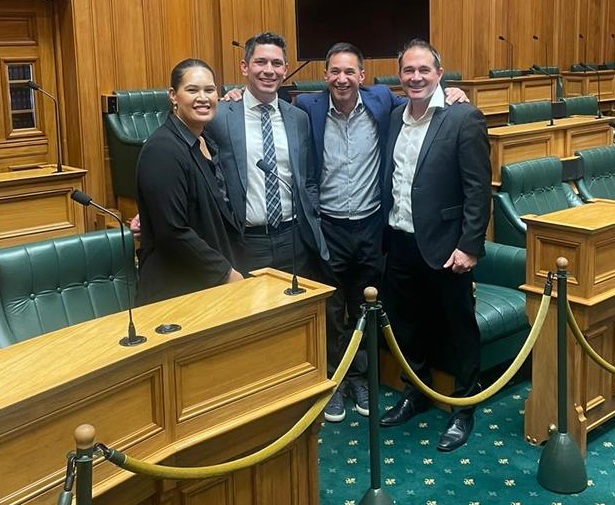 Meager paid tribute to the service of his fellow candidate Jo Luxton, who was the Rangitata MP for one term prior to losing to Meager on election night.
''It's a tough job, it really is, and I know she's put her all into it,'' Meager said of Luxton's service to her electorate.
He was hopeful with the final vote count that she would make it back into Parliament.
''I honestly believe that the best way you can serve the electorate is to have two MPs.''