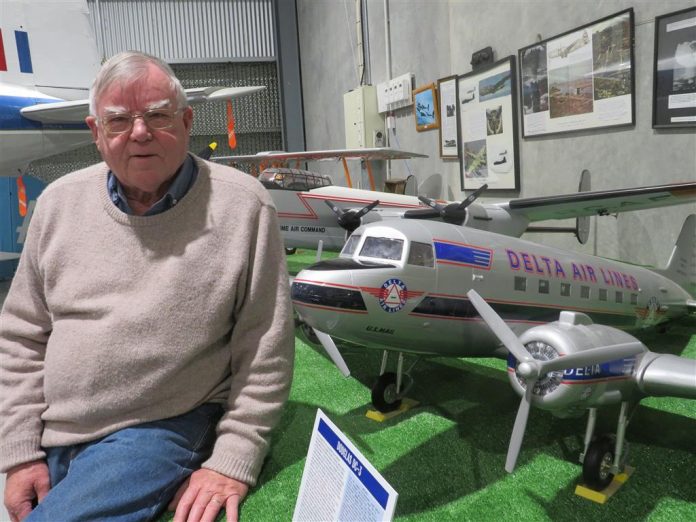 Ashburton Aviation Museum now has a model Douglas DC-3 in its collection to go alongside Southern DC3 Trust's ZK-AMY sitting in the museum's super hangar.
The model DC-3 is one of six new remote control models at the museum for display.
President Stephen Johnston said the museum had been given the Douglas DC-3, alongside a Boulton Paul Defiant PS-R, an 8KCab Super Decathlon, a Pilatus PC-6 Porter, an Avro Lancaster and a De Havilland Tiger Moth, by club members from outside the district.
''They are big models,'' he said. They are now displayed on specially made tables in the super hangar.
''We made the decision to make the tables to sit them on, and if we need to, we can use the tables elsewhere.''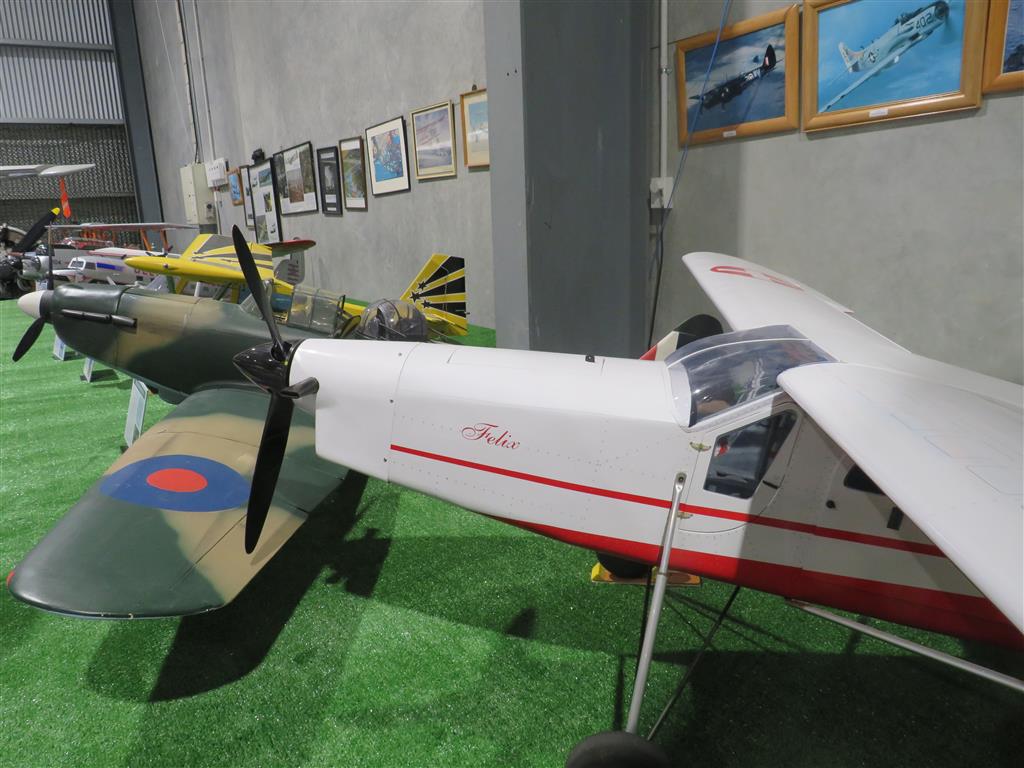 Four of the models were from aviation enthusiast Malcolm Willmott of Timaru, and one each from Graeme Phipps of Kaiapoi and Murray Ackkoyd from Timaru.
''Malcolm made all those up,'' Johnston said, pointing to the Douglas, Pilatus, Avro and De Havilland.
''He has always been a great model aeroplane man in Timaru. He asked us if whether we would take them, and we were only too happy to,'' Johnston said.
The Douglas DC-3 is a propeller-driven airliner made by Douglas Aircraft Company. It had a lasting effect on the airline industry in the 1930s to 1940s, and in World War II.
It was made as a larger, improved 14-bed sleeper version of its predecessor the DC-2.
It has a cruising speed of 333km/hr with a flight range of 2400km; itcan carry up to 32 passengers or 2700kg of cargo.
Johnston said the Lancaster, which was a World War II bomber, was made because it was a rescue aircraft for the Royal Canadian Air Force.
''That's what they had. There were no guns on the front. Nothing like that would be flying in New Zealand.''
The Lancaster and the DC-3 have electric motors and the rest fuel.
However, as expensive models they will never be flown due to the risk of crashing, Johnston said.
''It's like all our aircraft, we don't fly any of them because if we crashed them, we would never get another one.''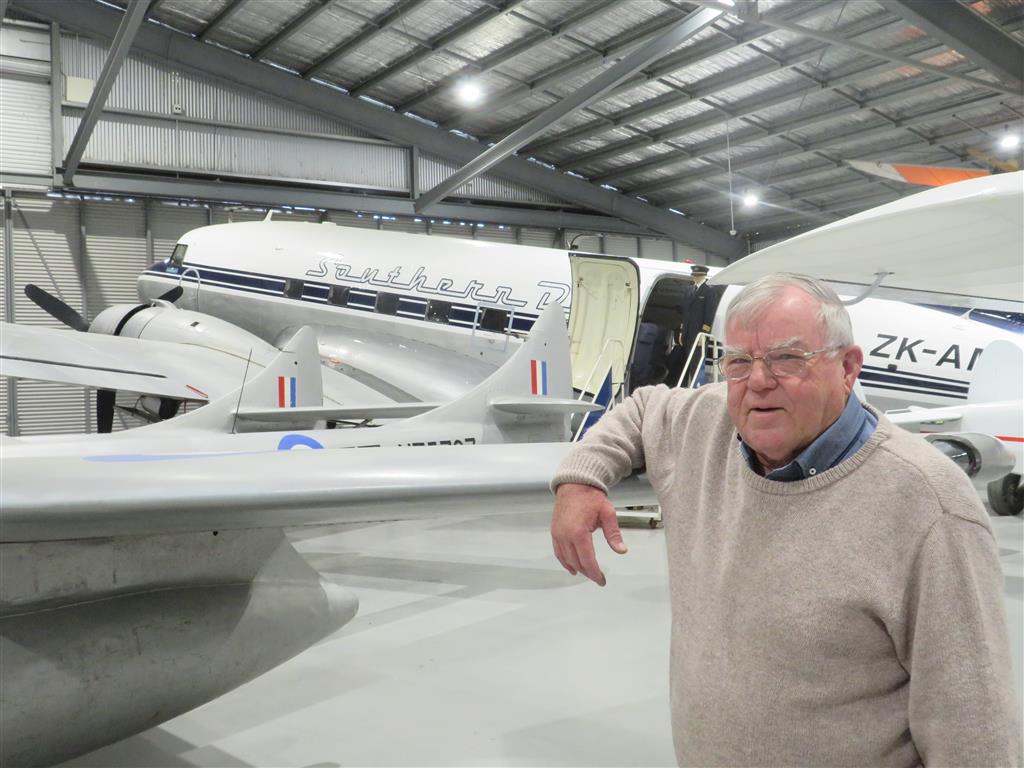 The museum also has on display a Breeze American helicopter rescue hoist designed in the 1960s. Its design included a boom which made it ideal to swing its passenger into the helicopter.
The design coincided with the introduction of Iroquois helicopters to the American Armed Forces. It was fitted to the Iroquois and successfully used in service during the Vietnam War.
It was used by the Royal New Zealand Air Force on its Iroquois helicopters as well as some other rescue helicopters in New Zealand. They were load tested to handle 500kg.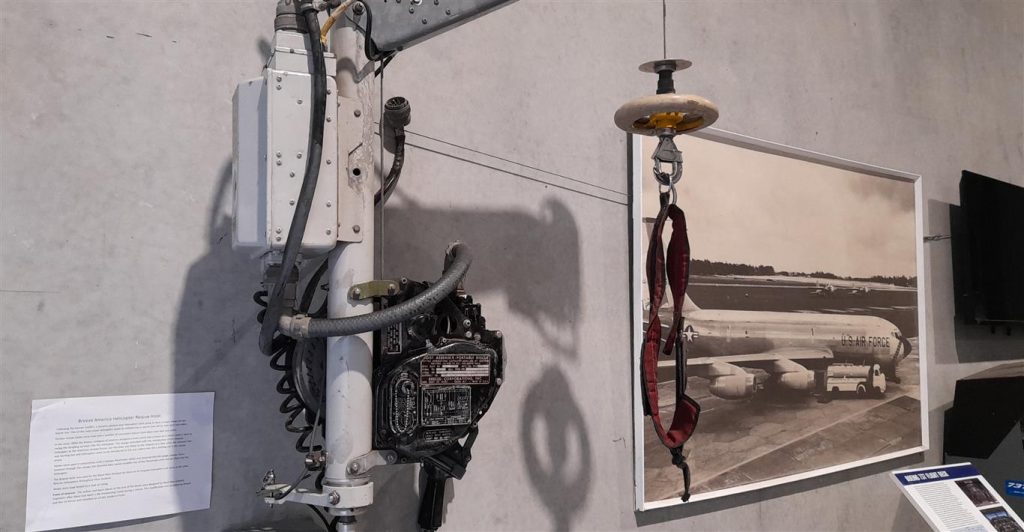 Johnston said the hoist had been in the hands of the museum for a long time, but kept in storage.
A clean out a few months ago saw it end up in the workshop and one of the museum's newer members actually worked with the hoist in an Iroquois, and got it display ready.
It is now placed on a wall in the museum's super hangar.
''Unfortunately, I've done a display board with a photo and everything on it, but we can't find anywhere with a photo of an Iriquois helicopter that you can actually see (all of) it.''
The museum, which saw a record number of 4500 adults and 3300 children from April 2022 to March 2023, is working on extending its footprint with a new hangar set to double the size of the existing space.
Johnston said plans for the building were still in the planning stages.
– Ashburton Aviation Museum, at the Ashburton airfield on Seafield Road, is open Wednesday and Saturday 10am to 3pm, and daily from 1pm to 3pm. Entry $10 per adult, children free.