A seven-year-old Ashburton boy is taking on his elders around the pool table, and sinking a few egos in the process.
Ethan Lewis often has to stand on his tippy toes to deliver his shots, but that does not stop him from shooting with the best of them at the Ashburton Club and MSA.
Recently he attended his first tournament, in Christchurch, and came home a champion.
Ethan has been playing pool since the age of three. He started on a small toy table, progressing to the MSA tables at the seasoned age of five.
As long as he can remember, he has been watching YouTube videos of the pool and snooker greats, with world number one Ronnie O'Sullivan being his idol.
Ashburton Club and MSA pool section past president Robin Johnstone said the youngster's talent had stood out to him and fellow members.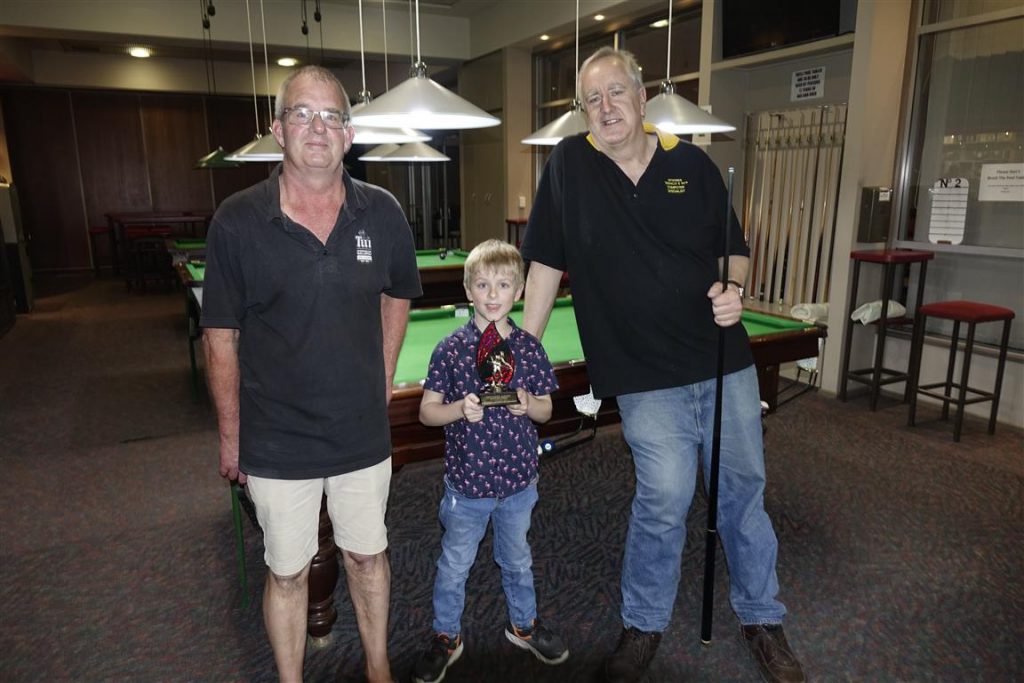 ''He just sometimes comes and plays some of the seniors, and beats us, including me,'' Johnstone said.
Ethan's ability prompted Johnstone to suggest to Ethan's dad, fellow MSA pool player Glen Lewis, to get him into competitions.
''He's shown a lot of promise. His dad was a wee bit reluctant at first,'' Johnstone said.
But with the annual Canterbury Juniors Singles in Christchurch coming up, it was decided Ethan would attend, with his dad and Johnstone in tow.
''I took them up and acted as guide and mentor, as neither Ethan or his dad had ever been to an official tournament.''
Ethan was the youngest of the 22 competitors at the tournament, held on the last weekend of August, with fellow players ranging up to 17-years-old.
Nevertheless, he managed to win a trophy event on the day, and also bring home the Canterbury Juniors Sportsperson Trophy.
''I just like it, it's a very fun game to play,'' Ethan said of how much he likes his chosen sport.
Lewis is impressed at his son's dedication, and is now planning on joining the family up as pool section members.
''They (club members) are actually quite stunned by him. I think it was a novelty to start, but now it's like 'Oh no, a bloody seven-year-old is going to beat me'.''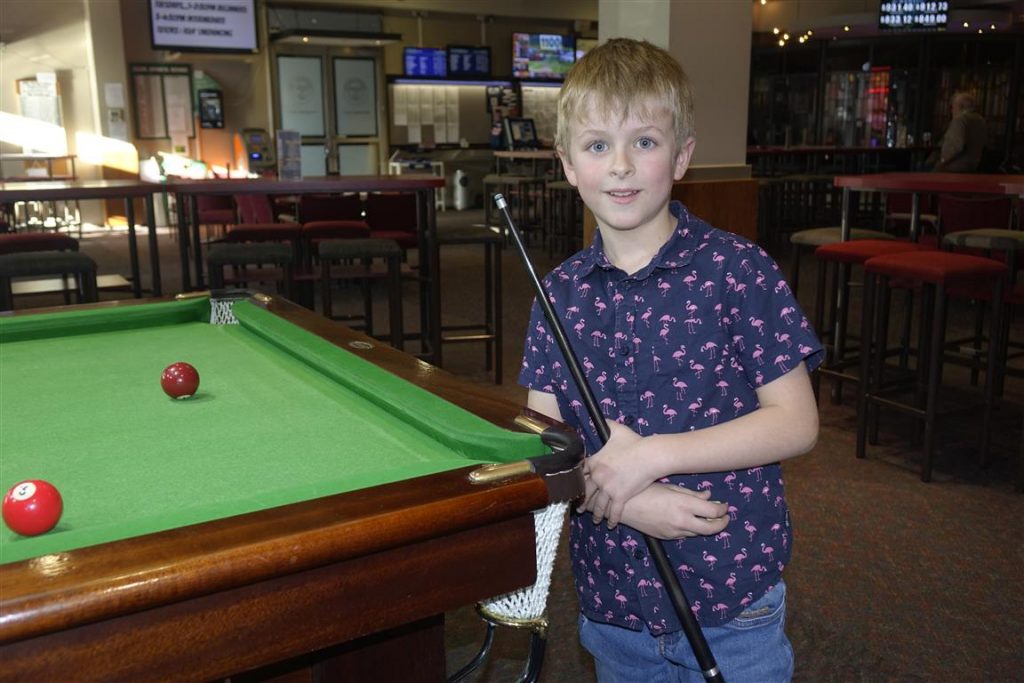 Lewis himself has been playing pool for about 30 years. He said he was now finding his son will beat him at the game about half of the times they play together.
He and Johnstone said pool players needed good hand-eye co-ordination, which was something Ethan seemed to be blessed with.
He was also up with some of the advanced techniques of pool, such as spinning the ball back, putting top or side spin, and swerving a ball.
When it came to the latter, Lewis was taking instruction from his son on how to do this.
''A lot of players can not swerve a ball, he's trying to teach me how to do it,'' Lewis said.
Ethan's mum Cindy Rutherfurd is also a big supporter. She and Lewis see pool as a good family sport.
Johnstone agreed.
''In the old days, it was dark and dingy smokey rooms and all that. But nowadays it's a lot more open environment. It's a good family game,'' Johnstone said.
This had become the case even more so since the covid era, with many people having bought pool tables to play on throughout lockdowns.
Johnstone said it was also a sport supported by a strong competition sector, with good prize money for professionals.