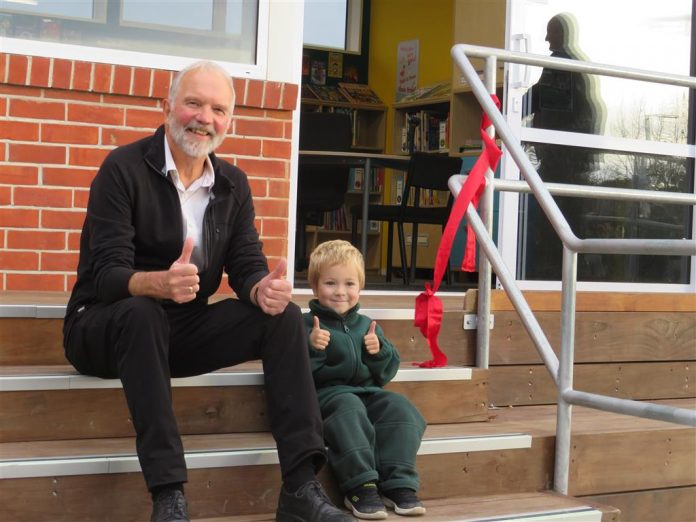 A new chapter has begun at Netherby School with pupils and staff officially opening their new library building – once the school's dental room.
The opening on Tuesday was a school community occasion along with invited guests and kick started by the singing of the school song, then a performance by the Netherby School Kapa Haka group.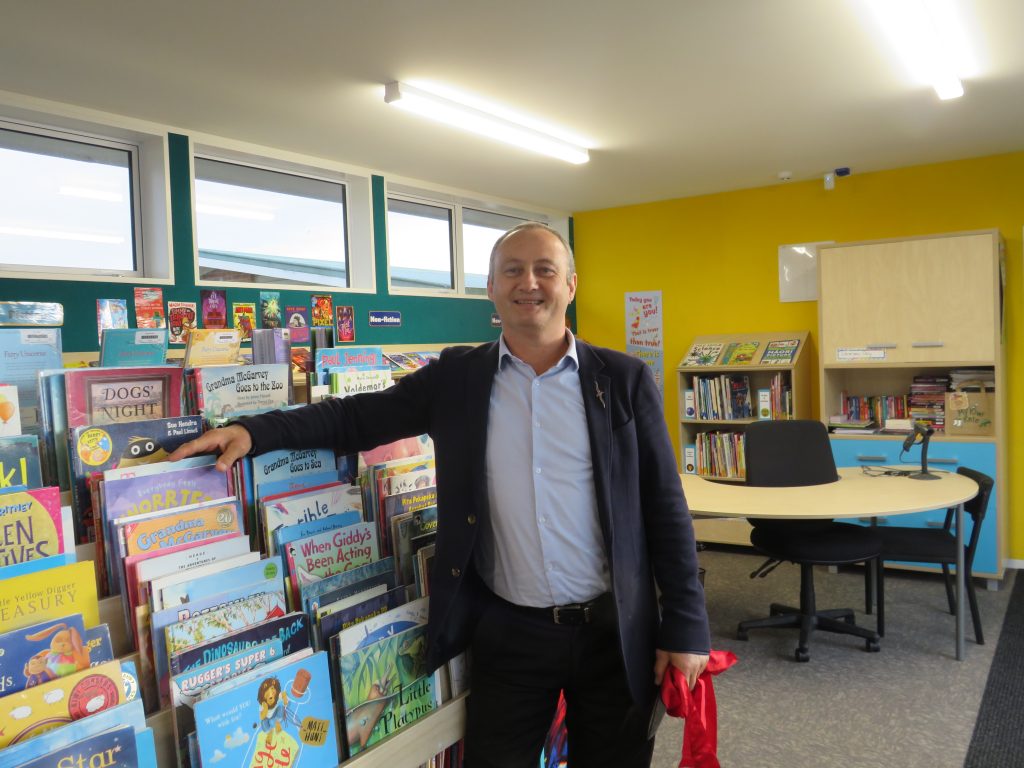 The library has been a long time under development with their old library long ago converted to a classroom to deal with a growing school roll; it is forecast to reach 150 pupils by the end of the year. It was also a community open and information day for prospective pupils to visit.
Principal Phil Wheeler said, during the official opening, that he could not express enough ''just how glad I am to be here now to put this building project behind me and officially open our new library.''
''We now have a dental clinic that created dental nurse nightmares converted to a library where books and wonderful words can fill children's minds with fun, joy, curiosity all while inspiring imagination.''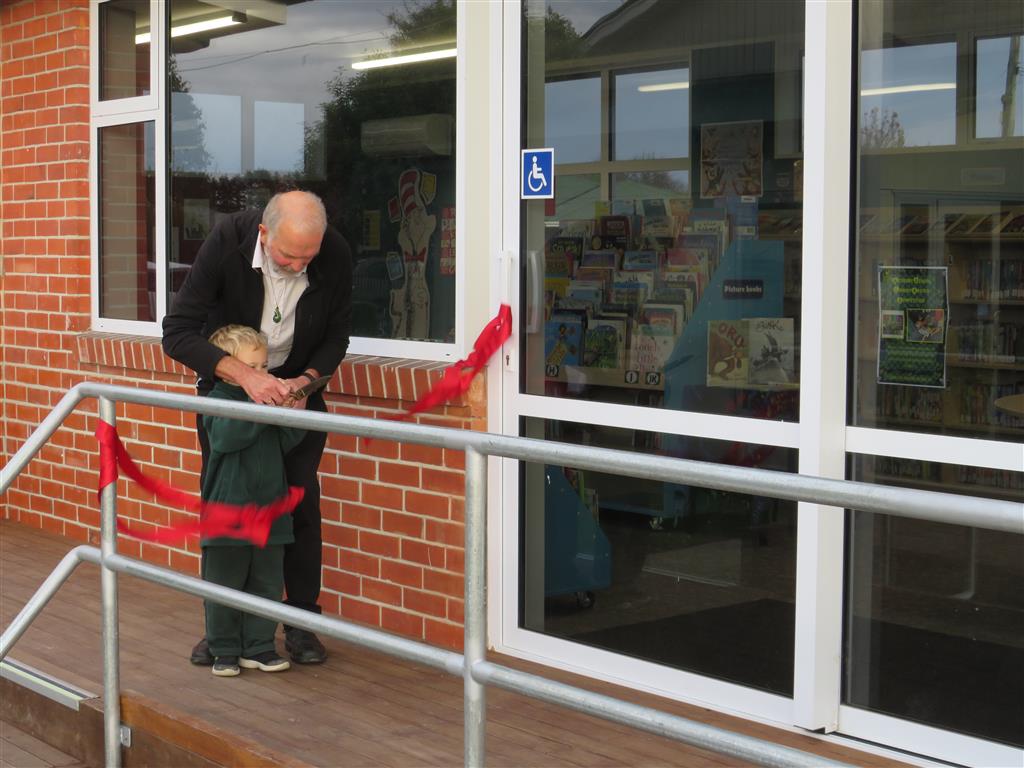 Kai for Kids founder Jo Taylor and school residing member (board member) Elizabeth Walker-Ratu unveiled the plaque on behalf of the school.
Author/illustrator, and former pupil, David Elliot and Year 1 pupil Jack Morton cut the red ribbon together to officially open the Ashburton Netherby Kura library, and Lorraine Tew and Annette Hunt got to officially cut the cake made by Faiza, one of the school's talented mothers.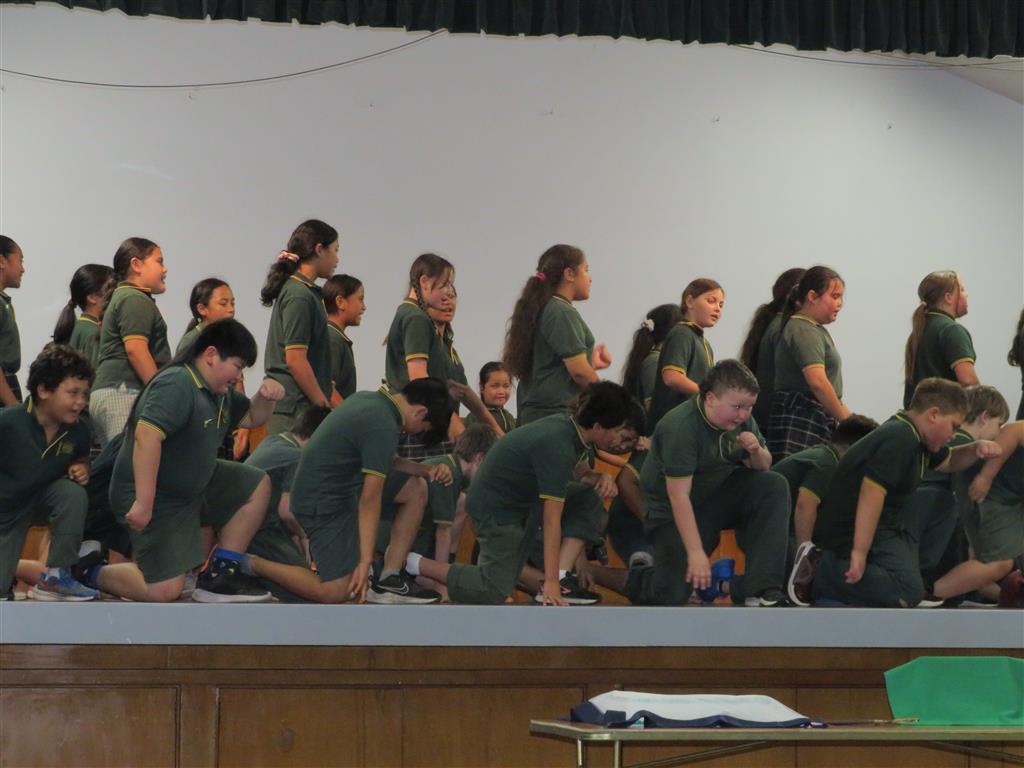 The pupils also took a sausage back to class before guests got a tour through the new facility.
Mr Wheeler said the library opening had been a long time coming.
''I anticipated we would be having this opening ceremony literally close to two years ago. The whole project started in January of 2021.
''Covid hold ups, planning deficits, unexpected defects during demolition, amendments to architectural plans, material shortages and staff turnover and perhaps some lack of urgency from those involved in the build, led to multiple delays adding up to close to two years of delays.''
It received its code of compliance late-last month.
''Despite the hold ups, it is great to finally see the dental clinic repurposed into what now is a perfectly functional cozy and well resourced library with a range of contemporary texts that we know will engage our learners.''
He joked the whole library opening reminded him of his youth, when he was in a relationship with an apostrophe.
''We broke up as the apostrophe proved to be just too possessive for my liking.''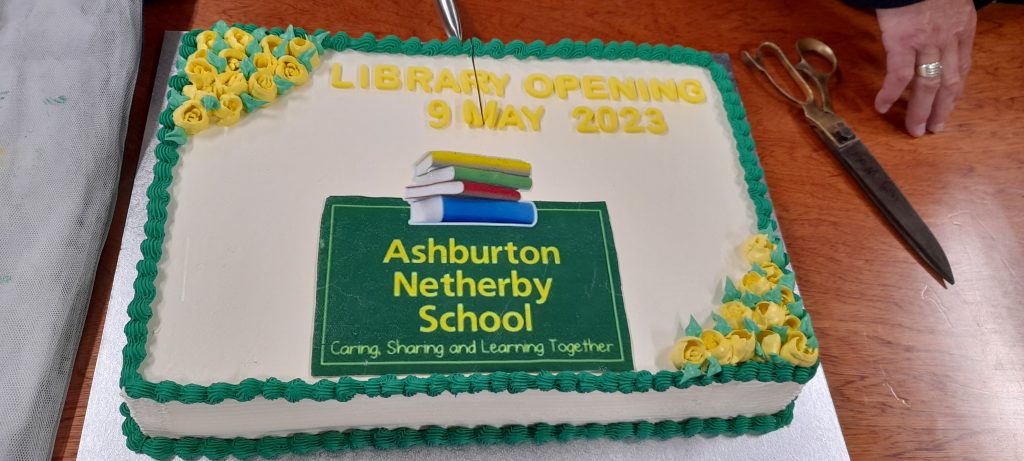 He thanked guests, including Mr Elliot, and school stalwarts Jo Taylor, Annette Hunt, Lorraine Tew, Jan Boustead for attending and sharing the special moment. He also laid claim to the author's success.
''There's no question that Mr Elliot's artistic and writing skills were noticed, fostered and developed here at Netherby School,'' Mr Wheeler said.
Mr Wheeler said said there is a bit of deja vu for Mr Elliot and guests Lorraine Tew, Annette Hunt, Jaz McCully and Nicky Mckenzie who were at the school on July 28, 2000 to open the old library.
''Not one of them has aged a bit over the last 22 years which is pleasing to see,'' he said.
Special mention was given to school community members Bridget, Racheal, Jan, Graeme for enabling the final touches to be made to the library, and to Mel for her ongoing help and library set up, Donna for sorting the ribbon and cake, and Faiza for making the cake.