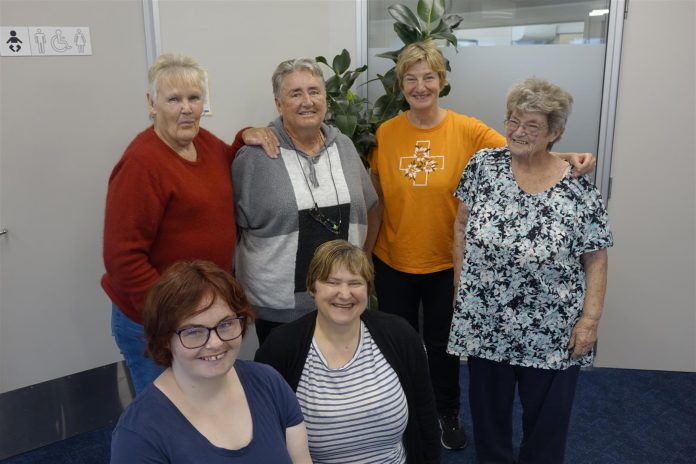 When you walk into the room where the Step Ahead group meets you are greeted with smiles and laughter from a group of people enjoying each others company.
Step Ahead is an activity group for people with mental health issues.
Activities co-ordinator Jen Dearborn sad the group has been approved to have another day to meet each week.
''The group can now meet every Wednesday and Friday… and the purpose is to have a good time,'' Jen said.
''There's never a boring moment!'' one member said, which made the group laugh.
The group meets at Community House Mid Canterbury and programme activities are decided by the members.
''We do arts and crafts, go for drives, go to the hot pools, we do cooking and flower arranging,'' they said.
Jen said part of what Step Ahead also does is physical activity.
''So we're going to be putting more physical activity on Wednesdays like bush walks, frisbee golf, ten pin bowling and even jet boating.''
Group member Shona said the reason she started going was to be integrated into being with other people and to have a fun time while doing it.
Jen has been involved with the group for just over a year and said there are 15 members in Ashburton.
The group is holding an open day on March 8 at Community House and anyone who is interested can come along. There will be food, tea and coffee and a chance to chat with members.
''We're just trying to build the profile of the group because there will be people out there who need it and don't know about us,'' Jen said.
If you would like more information contact Jen on 022 605 3042.