It's a hive of activity at the new River Crossing development as the fit out of The Ottoman Ashburton, Turkish restaurant ramps up.
Builders, electricians and plumbers have all been on site at the complex at the southern end of Ashburton, helping owners, and long time friends, Ali Kivilcim and Mustafa Karasar with their final push ahead of opening on March 20.
It's been a whirlwind, but the business partners, originally from Tauranga, have done it before when they opened their first restaurant, The Ottoman Rangiora.
The plan is for Mustafa to remain in Rangiora with his young family, while Ali will be based in Ashburton with managers to run the restaurant.
''It was a good business opportunity to provide authentic Turkish food,'' Ali said, of the decision to open in Ashburton.
They first opened Rangiora as it was a nice place to have a business offering authentic Turkish cuisine and raise a family. Ashburton was seen as a ''natural progression'' and the men are looking forward to having an additional restaurant at the River Crossing site.
''It's a good area with a beautiful shopping complex … on a main trunk highway. Ashburton has lots of development and it's a caring community,'' Ali said.
''People are really nice. It really made sense.''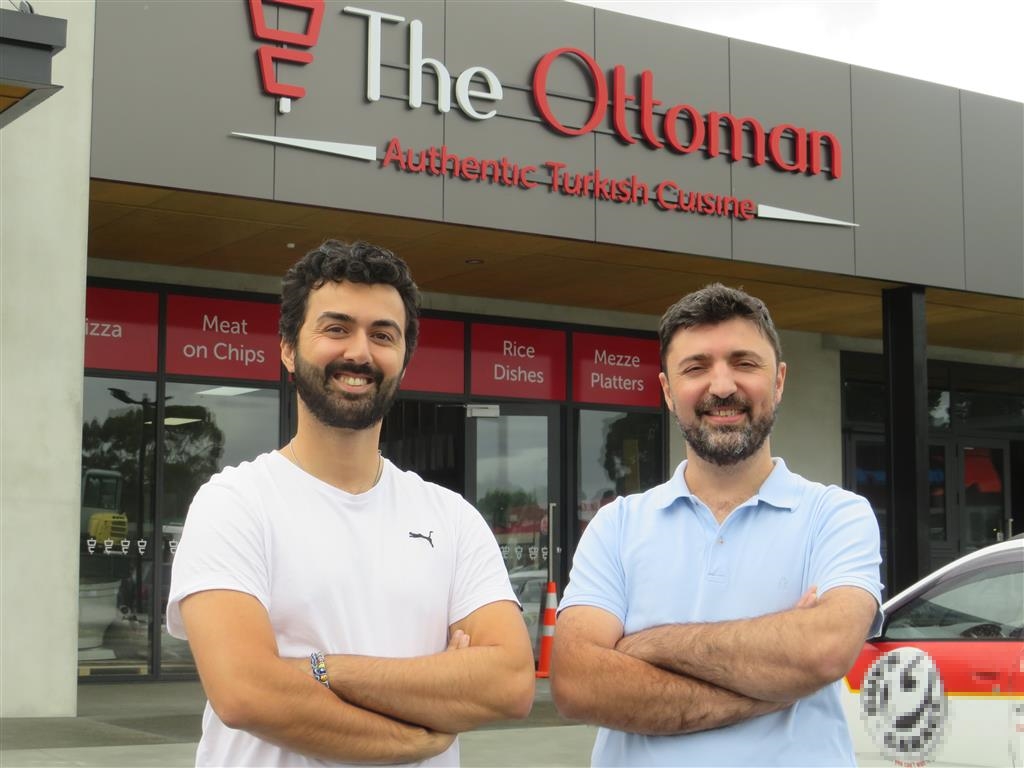 Ali said the completion of the River Crossing development with other businesses also forging ahead with building works, would make the complex a foodie destination.
''It creates a place to go to for food,'' he said.
The Ottoman is now on the hunt for cafe assistants which might suit high school students, as well as front of house and cook staff seeking part time or full time work.
They have advertised in the past with limited success but now they have an opening date to work towards and are actively searching again.
''Anyone willing, can learn (the ropes) quickly,'' he said.
The restaurant will seat around 40 to 50 people, with outdoor seating also going to be on offer.
They will also have online ordering and delivery through DeliverEasy which will be available from opening.