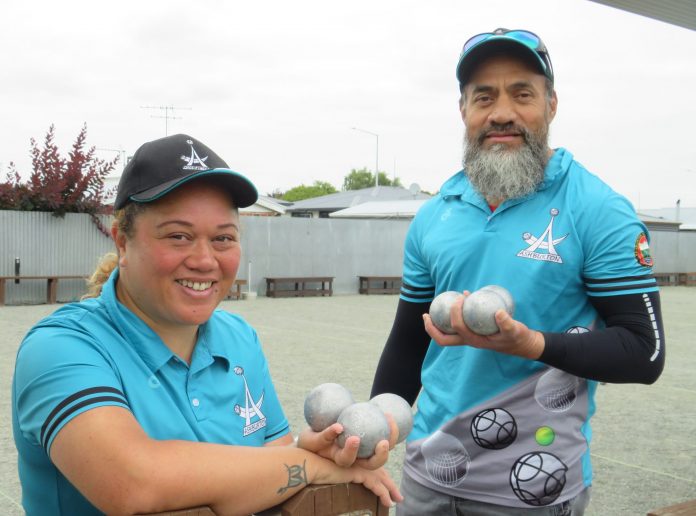 Lani and Adelys Taraunu will represent New Zealand in the upcoming trans Tasman petanque challenge.
It will be the first time a married couple will play together in the national team's mixed combination.
The couple are members of the Ashburton MSA Petanque Club and have been playing petanque for many years; it's like a national sport in Adelys native country Tahiti.
Adelys has been playing off and on since he was seven years old.
He moved to New Zealand, aged 27, and joined the Panmure Pioneers Petanque Club proving himself on the petanque piste before taking a sporting break.
He returned to petanque following the death of his father and the inheritance of his petanque set.
It re-ignited Adelys enjoyment of the sport and reconnected him to his heritage.
Lani has only being playing since 2016.
She initially thought it was an older persons sport and Adelys challenged her to prove it. She is still trying.
It's the first time the couple will team up in an international match and, despite their successful pairing, it did get off to a rocky start.
Lani said they were warned by others that being in a relationship would not help their game.
She felt pressure playing alongside Adelys in the early days, as he had a high standing within the petanque fraternity.
''We had a few arguments (at the start),'' Lani said. She admitted to being a nervous wreck until Adelys gave her some much needed advice.
''He said ''it's just a game and I don't care if we win or lose, concentrate on your own game … we'll make it happen.''.
They now just play the best they can with both having good days, and bad days.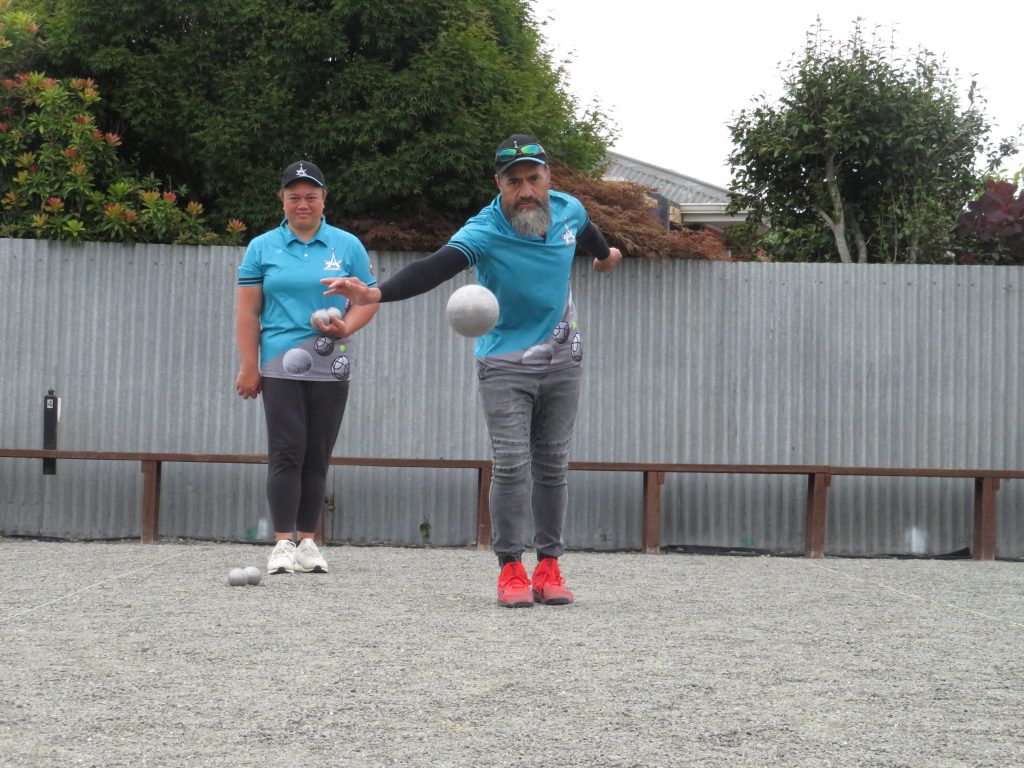 Formerly with the Auckland-based club Panmure Pioneers, the couple moved to Mid Canterbury with their 14 year old daughter, Nevaeh, in March last year, after a post-covid era rethink about their lives.
They wanted a different lifestyle, away from the hustle and bustle of Auckland.
We worked out what we would do differently to slow down, reconnect and enjoy our family, Lani said.
Their move south – decided on by Nevaeh's research into school opportunities which landed on Ashburton College – came as a surprise to family and friends, but has proved to be the best decision for their family.
They are living in Methven, while their house is being built in Ashburton.
And they love living in a smaller, close-knit community, despite it being a bit of a culture shock to start with. It's a big change from living in Auckland.
People say hello to you, because that's what people do, Lani said.
''They genuinely just say hello. They're open and inviting down here in the South Island.
''We (often) rave to our friends. The people are amazing.''
Since moving south Adelys, 50, has been working at Talley's and Lani, 47, at Ashburton Toyota.
They had been welcomed into the Ashburton MSA Petanque Club and were happy, giving advice and connecting with members.
''We enjoy being with this club,'' Lani said, even after multiple approaches from Christchurch clubs.
Winning the recent Silver Tray title against Papanui Club for the first time was the highlight so far, they said.
''It meant so much to the club … the whole team played amazing.''
Adelys and Lani will don the Silver Fern for the third, and second, times respectively, and have their sights on playing more international events such as the World Petanque Championships. They are in Benin, Africa later this year and in France next year.
They were invited last year to trial for the New Zealand national trial squad made up of 10 women and 15 men and have attended numerous competitions since to prove their form.
That squad has been whittled down to a team of six women and six men. Also in the team is fellow club member Stephen Fitzgerald, who lives in Christchurch.
Intense training, up to 24 hours a week, will increase in the lead up to the trans Tasman challenge at Herne Bay in mid-March.
The trio have discipline drills, shooting exercises and strategy training to do, along with recording data and videos for Petanque New Zealand national coaching director Michael Emerson (the national men's coach) and Tiki Ruta (the women's coach).
They need to show accuracy and consistency, as well as know how to cover both pointer and shooter positions in the game.
Adelys and Lani also have their New Zealand Open triples title to defend in Auckland next month playing alongside their former club member Tom Paulo.
It will give them more game exposure and help lift their playing level.