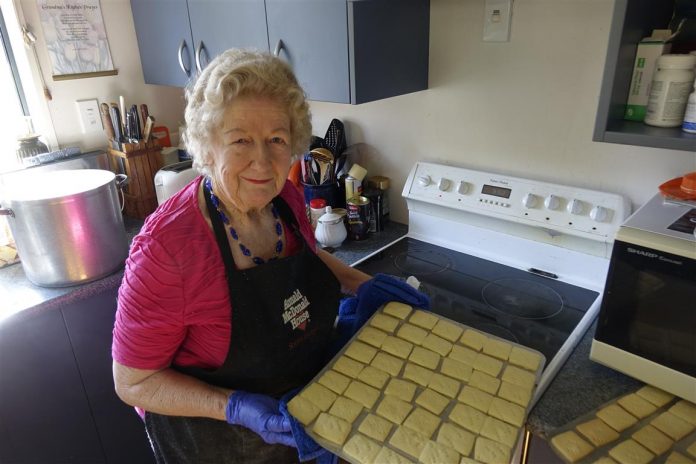 Ashburton's Patricia McLaren is back selling her jams, chutneys, preserves and other products at Ashburton Farmers' Market and raising money for charity.
She will be raising money this year for Cancer Society Mid Canterbury and Ashburton's St John Health Shuttle.
Patricia has been a regular at the market for many years and enjoys the camaraderie and the chance to share her home-made goodies with the community.
She has a range of biscuits for sale such as chocolate chip, gingernut and shortbread, as well as more than 36 different types of pickles, jams and sauces. Among them raspberry, peach, and golden kiwifruit jams, plum and apricot sauces, and a strawberry conserve.
They have no fillers, just fruit and sugar, she said.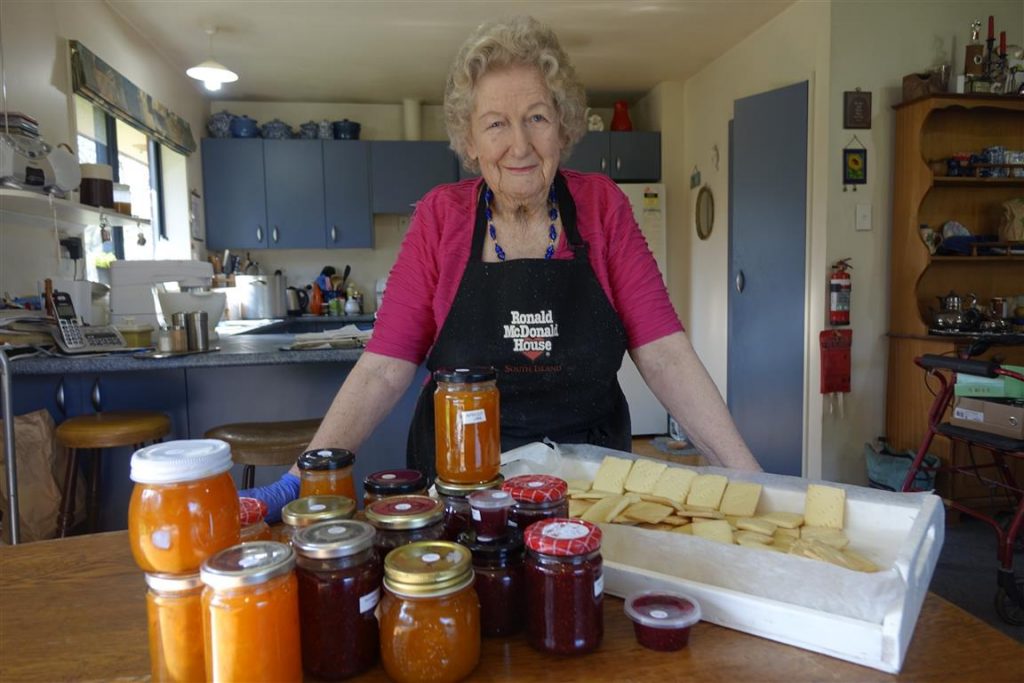 In the past seven years Patricia has raised an impressive $55,500 for Ronald McDonald House Christchurch, and $6100 for the St John Health Shuttle.
Patricia had intended taking things a bit easier in recent years but with so much product and a regular buyers, has opted to continue for a while longer.
She believed this year she has the biggest supply of produce she has ever had from an abundant source of fruit and vegetables and was looking forward to seeing her regulars – and new clients – from tomorrow.
■ The Ashburton Farmers' Market runs from the West Street car park, Ashburton from 9am – 12.30pm every Saturday during summer.