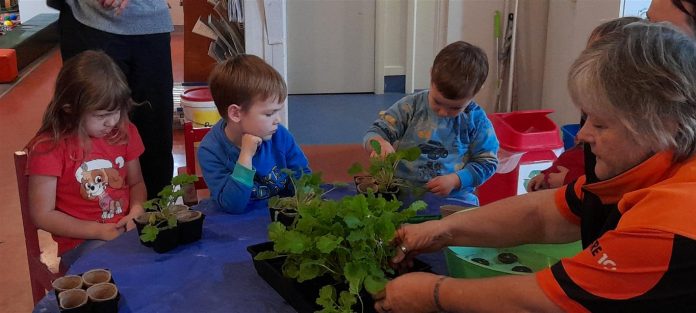 Preschoolers from Ashburton Playcentre got hands-on experience recently planting flowers and vegetables as part of valuable life-long learning.
It was through the Mitre 10 Mega Ashburton gardening in schools programme, with April Breading.
April gave the children each acouple of Primula Malacoides Mix plants to pot, which are good for winter and spring gardens and able to withstand adverse weather, as well as to attract wild life.
''The little plant is going to have some pretty flowers in winter time … it's for the bees and butterflies (who) are going to come and visit,'' April said.
They also planted carrot seed and micro greens.
The school garden programme, offered free to schools around Mid Canterbury through Mitre 10 Mega Ashburton, is about getting children aware of growing their own food, April said.
''The aim is to try to get Mid Canterbury children learning how to grow something, preferably that they can use and eat themselves as well as encourage wild life into their garden to help the environment really.
''Mainly I'm concentrating on trying to get them to grow food but I also put flowers in the mix because I teach them a bit about the importance of pollination, and where the bees come in.
''It's pretty much about growing food to eat, and how – with just those other little things that we can grow with it in the terms of wee flowers and what have you – we can encourage the pollination of our vegetables.''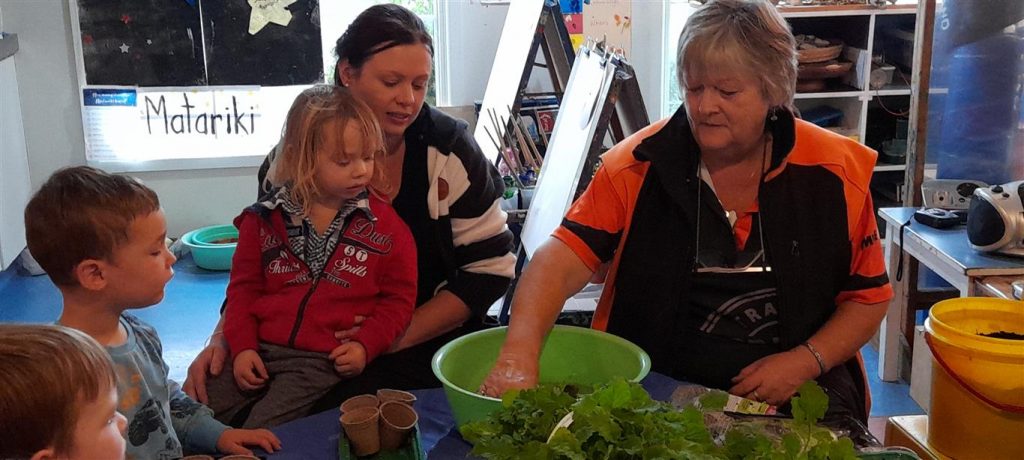 April currently runs sessions at various schools three days a week.
They can be either indoors, or in the school's outdoor garden, depending on the weather, and tailored to suit the age of the children, and the many cultures in the community which has seen a change in product purchasing.
''Our top selling seed is actually coriander,'' she said.
''It's top selling in New Zealand … I thought it would be carrot and it's not it's coriander,'' she said.
April was trying to encourage kids ''to go home, dig a plot, put something in, make it grow yourself, and you can eat it yourself.''
She also tried to keep products used as natural – or recycled – as much as possible such as dried pellet chick and sheep manures, sheep wool peat pots, bamboo and recycled water bottles.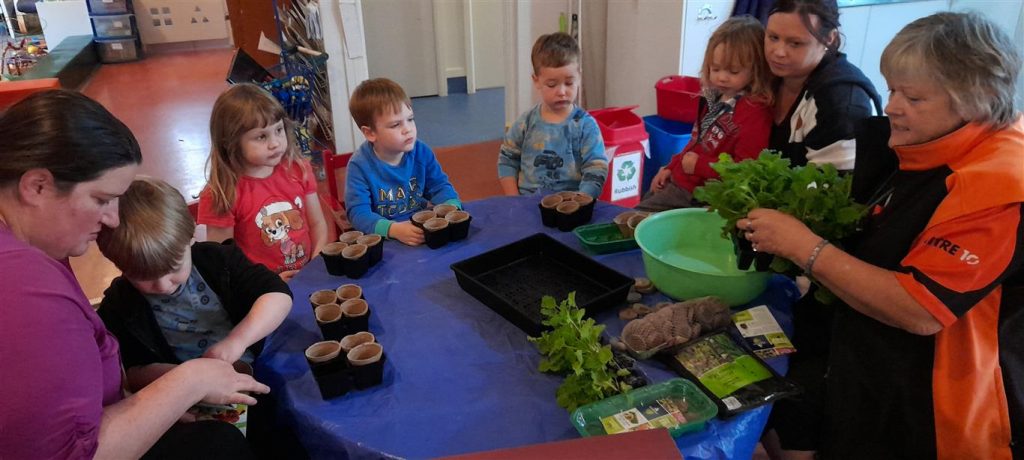 She can visit a school any where from two to six times a term, or just revisit them in the spring, or autumn, depending on need.
''I think (any school interested) now would be better to start at the end of August, beginning of September when the ground starts to warm up again.
''If they haven't already got things planted now it's better than they just put some straw over the bed and let it rest for a bit and revisit it in the spring.''
The programme can be booked through Lisa Scammell in the store's marketing department.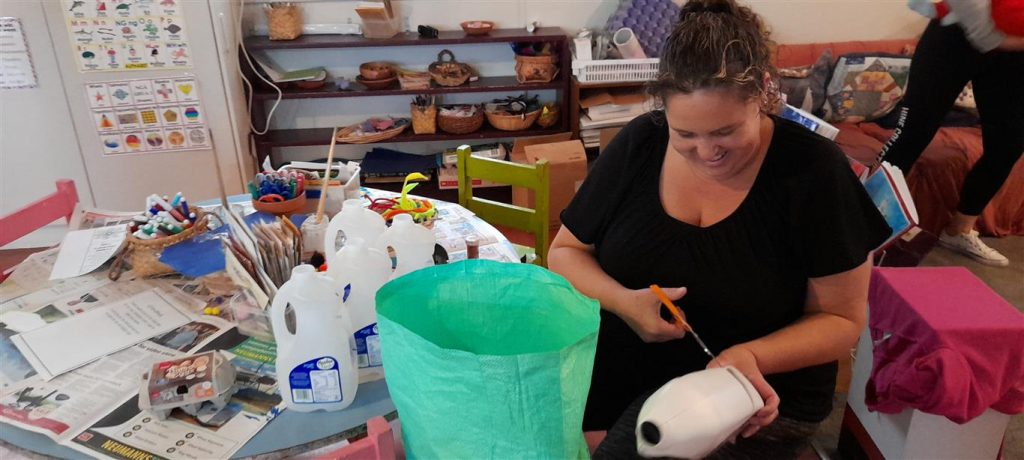 Playcentre president Amanda Halliday had seen the programme promoted and thought it would be beneficial for the playcentre children, and their parents.
She booked a session while at the recent Active Healthy Tamariki Expo in Ashburton.
The plan was to do an outdoor garden visit with the children, but due to wet weather it was moved indoors, Amanda said.
''Usually we try to do a trip every term, or have someone in, just something away from our normal every day stuff,'' Amanda said.
April will return to the playcentre for an outdoor garden visit in the coming weeks.
Amanda said she also picked up some other valuable pointers during the expo.
She spoke to Athena from Ashburton's Eco Educate and was planning to book her to visit and talk for a recycling and worm farm session.
The food waste and lunch box displays at the expo were also of interest, Amanda said, as the playcentre was also doing food scrap composting, as well as feeding their own worm farm.
The worms only eat a certain type of foods which the children are getting to know, she said.
The playcentre has 27 families, with around 40 children aged newborn to six years-old, on its books.
It operates three mornings a week on Monday, Wednesday and Friday, and is mostly run by parents/caregivers of the children attending.