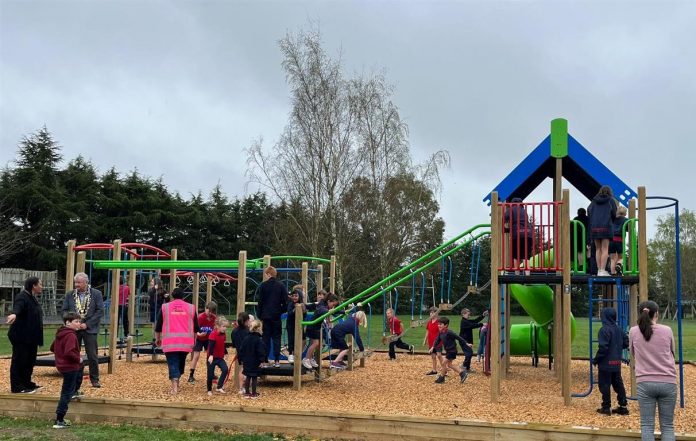 Pupils at Chertsey School have a new $140k playground, thanks to the hard work and support of the school and its community.
It was officially unveiled at a grand opening last term attended by Ashburton mayor Neil Brown, pupils, staff and members of the school community.
Brown cut the official ribbon alongside senior pupil Junaire Close.
Principal Claire Maria said it was a grand opening for phase one of a grand playground funded through grants, and from the community.
''It signifies safety for our tamariki, providing peace of mind to our dedicated staff and parents.
''It adds a vibrant, modern dimension to our school environment, injecting much needed colour and fun into our Chertsey community.
But above all, it symbolises hope—the hope of completing phase two, which includes an inclusive turf area and swing set, and a brand new sandpit,'' she said.
''This playground represents the culmination of immense dedication, hard work, and the incredible generosity of our community.
"It stands as a testament to what can be achieved when a community comes together with a common goal.''
She acknowledged the extraordinary efforts of those who made the dream a reality.
She was grateful to the Lions Foundation, whose generous grant of $80,000 was instrumental in bringing the playground to life.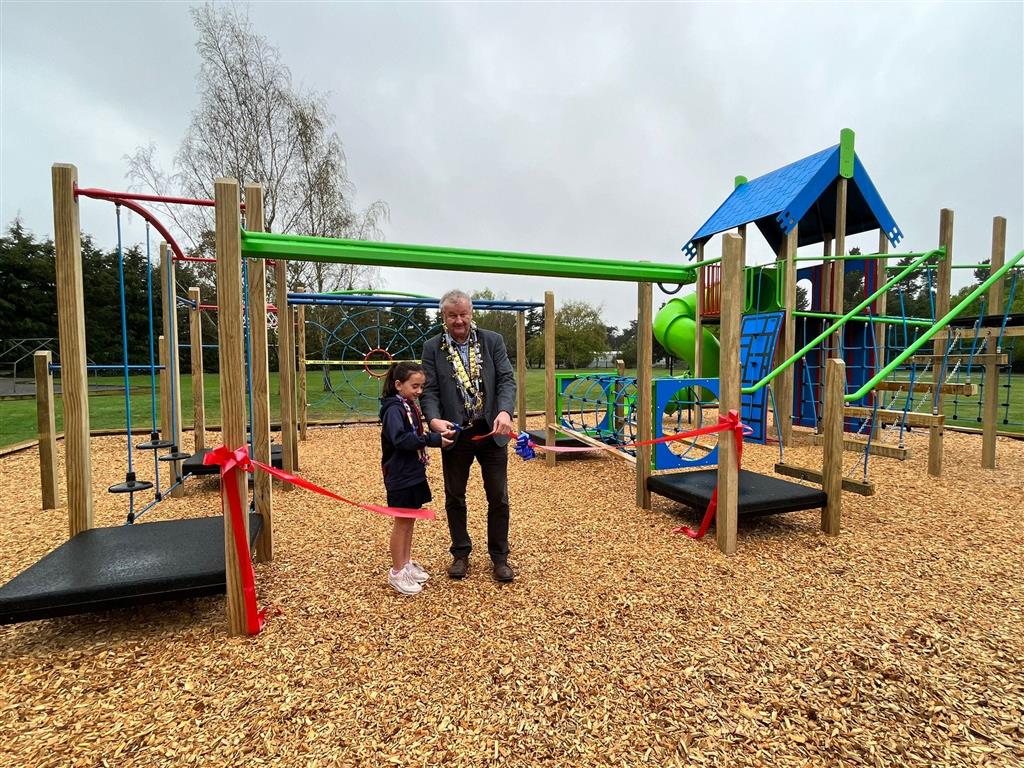 ''Mayor Neil Brown's advocacy ensured that this substantial amount was secured. Thank you Mr Mayor for your continuous support,'' she said.
''We are also deeply thankful to the One Foundation for their generous grant of $35,000, made possible through the unwavering commitment of our very own teacher, Whaea Jen. Her dedication to this project exemplifies the spirit of our school community.
''We also had donations from our Givealittle page, our art exhibition and Tedbri Charity Fund.''
The initial spark for this playground project came from the passion of Whaea Brenda, the nana of Junaire.
''She invested countless hours, her own money and unwavering effort to ensure that this vision was never forgotten. Her commitment has been nothing short of inspirational,'' Maria said.
The celebration was bittersweet because it was also the farewell for the Close whanau, leaving Chertsey School.
''It is with mixed emotions that we acknowledge this moment, for while it's sad that Junaire won't get to play on this playground as much as her peers, it is also profoundly special that they are here for the opening.
"What an amazing legacy your whanau has left on this school. Thank you, Close whanau, for everything you have done.''
Maria said the heart and soul of Chertsey School shone brightly through the remarkable teamwork of parents, staff and their family members, community members and students who rallied together to make the dream a reality.
''It's a testament to the belief that our small school can take on big projects and emerge victorious. It's a reminder that, when we unite as a community, there is no limit to what we can accomplish.''
Phase two of the playground project is expected to cost $50k with funding still to be secured.