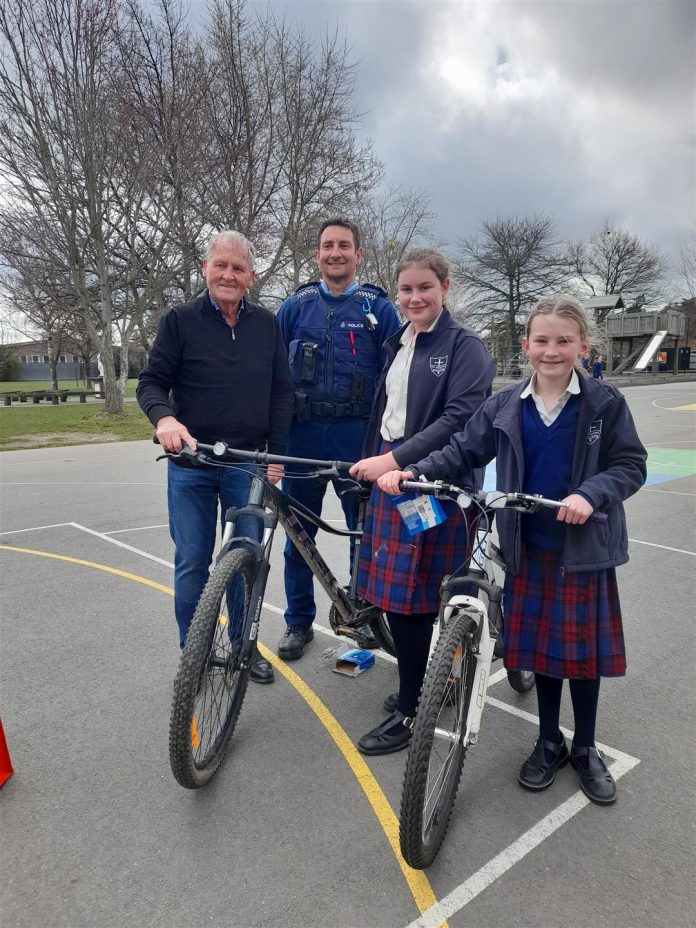 ''Nice'' and ''cool'.
Those were among words uttered by impressed St Joseph's School pupils as two visitors came bearing gifts last week.
Those gifts were ones that will keep on giving, in terms of ensuring the recipients stay safe on the road.
AA representative John Skevington of Ashburton was accompanied by Ashburton Police Senior Constable Sean Patterson when he distributed 25 sets of bicycle lights to pupils.
There was much excitement as the children, who had their bikes at school, then mounted the sets, which each included a front and rear light.
Skevington is chair of the AA Canterbury/West Coast District Council. The AA has 18 district councils throughout the country representing the association's members. The district council's aim to improve the safety of motoring.
He said it was last year his district council came up with the idea of giving out the bicycle lights. It had already donated about half of the initial 500 sets it ordered to other schools throughout the Canterbury/West Coast area, including one other one in Mid Canterbury, Tinwald School.
''It will be an ongoing thing, we will buy more once they all go,'' Skevington said.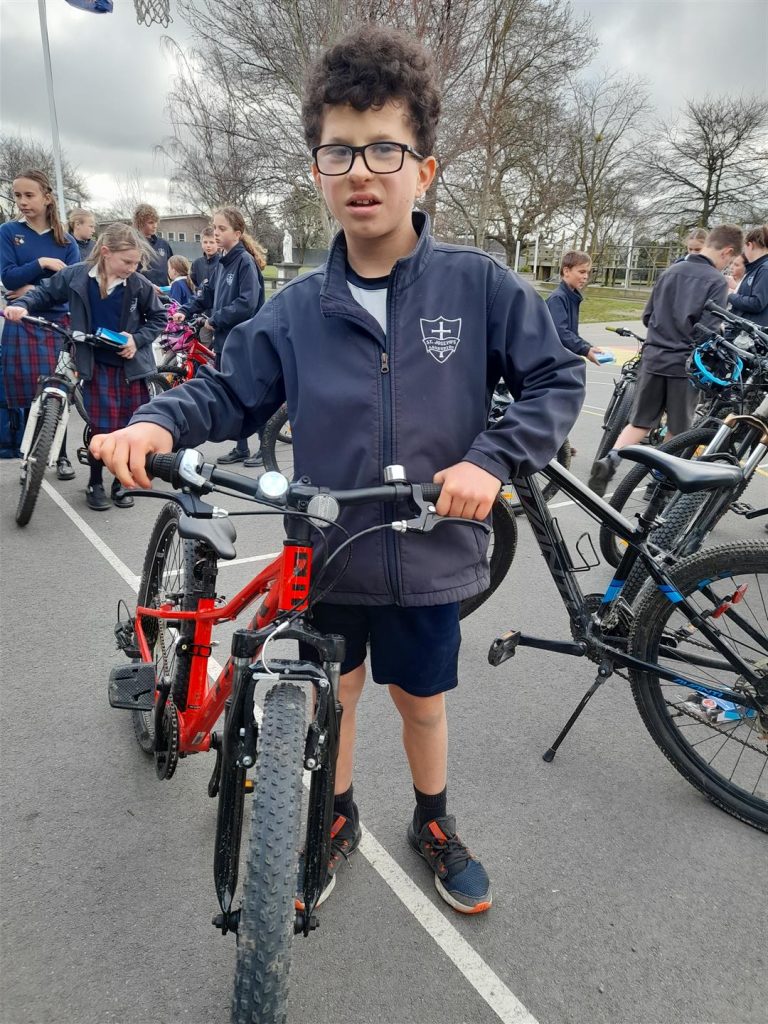 The district council had sourced the lights from China, through one ofthe district councillor's contacts who lived there.
''We have concerns about kids on bikes. Many people cycle on the road without lights.''
He said other AA district councils had been impressed by the initiative, and were planning on doing the same thing. Lights were soon to be distributed in other South Island areas, and also in Auckland.
Patterson welcomed the initiative.
''It's awesome, fantastic, anything that keeps kids safe. The best thing about them is they don't cost anything and they are rechargeable,'' Patterson said.
The legal requirement was for cyclists in the hours of darkness to use front and rear lights. However, it was also advised to use lights when visibility was restricted, for instance at dusk or in poor weather.
One of the young cyclists at St Joseph's summed up the appreciation felt by herself and fellow students.
''They are pretty cool,'' Indi Morrison, 12, said.
''At night you could go out on a bike ride and it will make sure people know you are there.'' Fellow pupil Vinnie Thompson, 11, had one word to sum up what he thought of his new bike lights. ''Nice,'' he said.