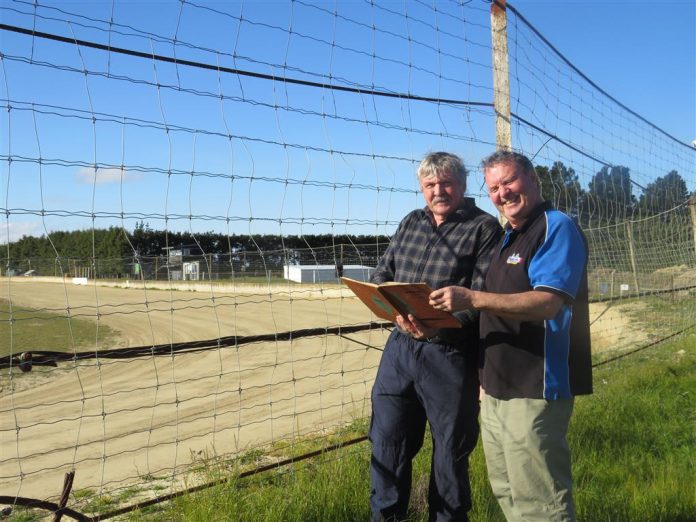 The thrills and spills of Ashburton Speedway will be remembered next week as members past and present celebrate the club's 50th jubilee.
The weekend event, over September 2 and 3, will feature a track visit, jubilee dinner and race meeting with double points for all grades.
Club committee member, and long time race commentator, Tony Neil said vintage speedway cars also will be on display at the dinner and the race meeting.
Past club member Peter Richards has been putting together a bit of history on the club, which started after a highly successful 'scramble cars' event at Dromore to raise money on behalf of a couple of Christchurch clubs.
He said the thinking at the time was "why should Ashburton do all the work for the Christchurch clubs to get all the profits".
The first minute book recorded that a meeting to set up a club was called by enthusiasts Murray Goulding, John Richards and Alan Hunt; a lot of people attended.
It was held in the Ashburton Public Library in 1969.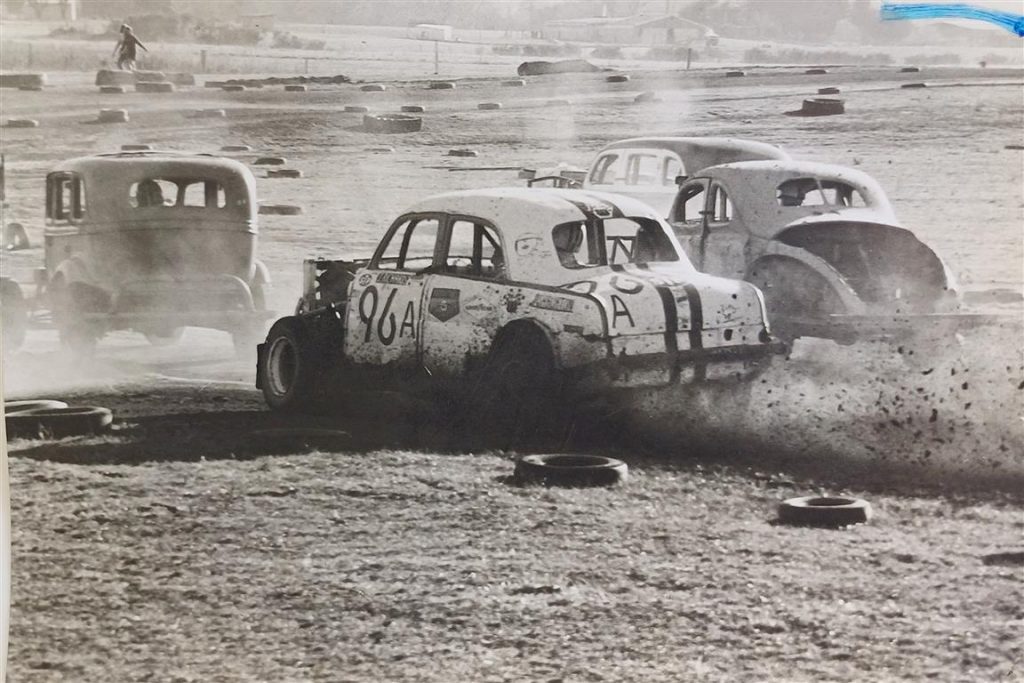 Initial discussion was around calling the club Ashburton Car Scramble Club but "the club started as Ashburton Stock Car Club in 1969," Pete said.
His brother, John, was first club president and had a committee of 12 people. John will be at the jubilee celebrations.
Ashburton Speedway now has a strong membership of 170. Current president is Andy Wakelin, vicepresident is Michael Arras.
Alan Kirk is the oldest living member and still racing in his mid-80s.
Neil said organisers were expecting around 80 people at the jubilee dinner at the Tinwald Tavern.
Registrations are still open and can be made via Facebook page or by emailing [email protected]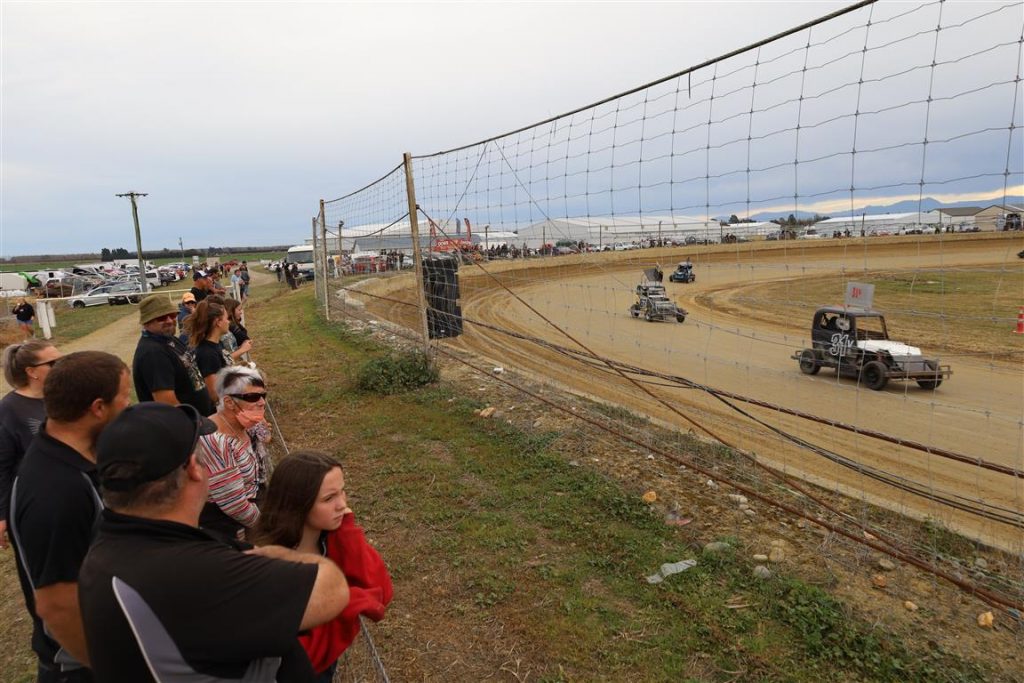 The Ashburton Speedway club's original race meetings in 1969 were in a paddock at the property of Allan Deal on Fords Road, in Tinwald.
Membership was set at $2.
Power poles were used as safety barriers. They had really good crowds come out to support the meetings, former club member Pete Richards said.
Richards started racing at Ashburton in his early 20s in a Mark II Zephyr.
There was also a move to leased airport land at Seafield Road, next to the airport, in early 1970, he said.
The club was later renamed Ashburton Speedway in the late 70s, which sounded more professional.
Committee member Tony Neil is a veteran 15 season commentator and believes he has the best seat in the house.
He started racing at Ashburton in a Datsun 180B. He moved to the district in his 30s from Hawkes Bay.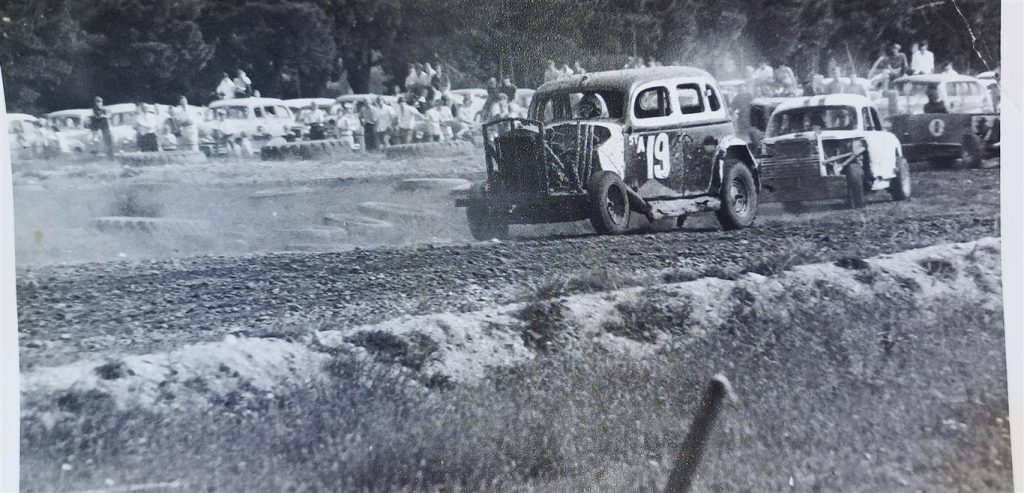 Both men agree drivers in the early days drove some crazily modified machines.
In some cases exhaust pipes were protruding straight up from the motor, and most only had a lap belt to hold them in their seats.
They all had to have a roll bar and lap belt, which was the minimum standard back then, Richards said.
Ashburton Speedway has a banked clay track which has undergone many improvements over the years.
It is now ringed by a onemetre concrete wall and 10 foot high wire safety fence.
It started as a kidney shaped circuit marked out by logs, then ringed by a ditch before a shift to filled tyres.
In the early days the site was surrounded by trees and paddocks.
It's now an open site mostly devoid of trees although many aircraft hangars have popped up on the airport grounds.
The oval speedway circuit spans 402 metres on the pole line – the inside edge of the track.
Facilities include a club house, commentary box, and fixed and portable ablution blocks.
The club house walls are lined with memorabilia from over the years.
Photographs, advertising posters, signed T-shirts and newspaper clippings highlight the club's colourful history – and its people.
There is also a memorial wall of past members.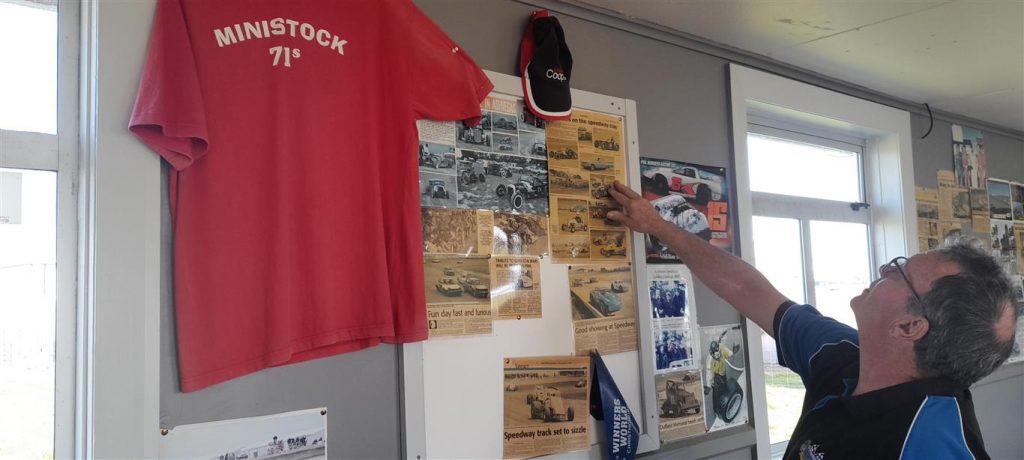 International track stars have visited including past-teen Aussie racer Mikayla Hein vying for a New Zealand six shooter title, Aussie sprint car driver Allan Woods, as well as former Kiwi caddie Steve Williams who organised the DHL Series.
''We've got some big names who have come out,'' Neil said.
"Most of the drivers come from out of town now."
Drivers, aged from 12 through to their 80s, attend from around the South Island.
There have been invitation races with emergency services drivers, and novelty events such as stockcar rugby for the Rugby World Cup in July 2011, 'saloons under the sun' day time racing, and the odd wall of fire run.
The season runs March to June, and September to December to avoid the hot months and fire risk.
The biggest meeting runs during Wheels Week in May. It's a two day meeting.
They have also held the final of the DHL Series and New Zealand ministock titles.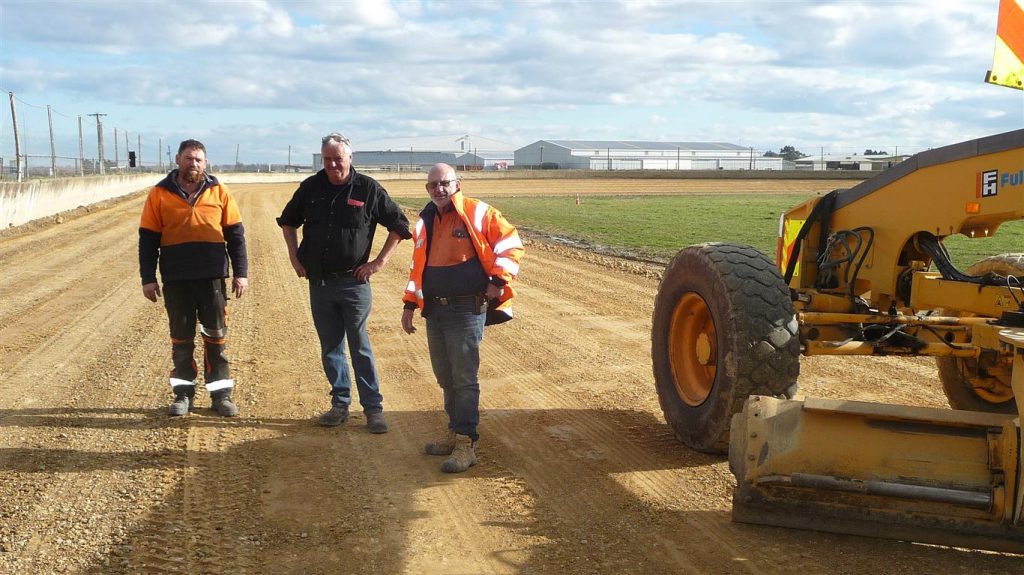 ''We used to run the New Zealand ministock title, the productions, and a six shooter class … it's a relatively new class, it's based on a sprint car they have a sprint car chassis but they don't have the wings, and they don't have V8s, they're just run a six cylinder.''
The club changed to governing body Circle Track Racing Association (CTRA) four years ago which allocates grade races each year. ''We are still running New Zealand titles and South Island titles but they vary every year depending on which ones we get allocated.'' Speedway offers plenty of thrills, and some spills.
Neil vividly remembers driver Matthew Anderson in 2013 getting his six shooter ''way up the top of the safety fence.''
He sort of bounced off the wall and then he's come down.''
Fortunately there were no injuries that day, and there have been no fatalities at the track. However there are plenty of memorial trophies up for grabs by members who have passed.
A memorial meeting is run annually on the first Sunday in October.