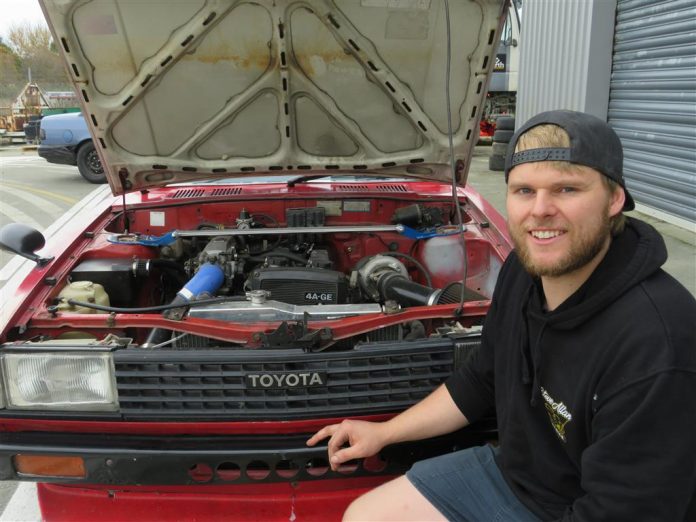 Nick Keningston burned plenty of rubber on the circuit during the Ashburton Car Club's motorkhana.
The 26-year-old was driving his Toyota Corolla KE70 and showing his drifting skills with some impressive runs.
He was mindful not to leave too much rubber behind.
He may have only been moving at 50km/hr, but says his wheel speed was likely 80 to 100km/hr.
''Today I could probably go through two pairs (of tyres), but I was a bit unprepared and only brought one pair,'' he says.
Nick, formerly of Christchurch but now living in Rakaia and making the commute to Rangiora for work, is an avid drifter. He is a panel beater fabricator by trade.
He competed in the Drift South development series this season.
It was a chance for him to learn and focus on his driving ability rather than with other cars.
He won round five in the development series the weekend prior in Christchurch, fuelling his enjoyment of the motor sport.
During a drifting competition he says he could lose close to 12 or 14 pairs of tyres, at a cost of around $50 each.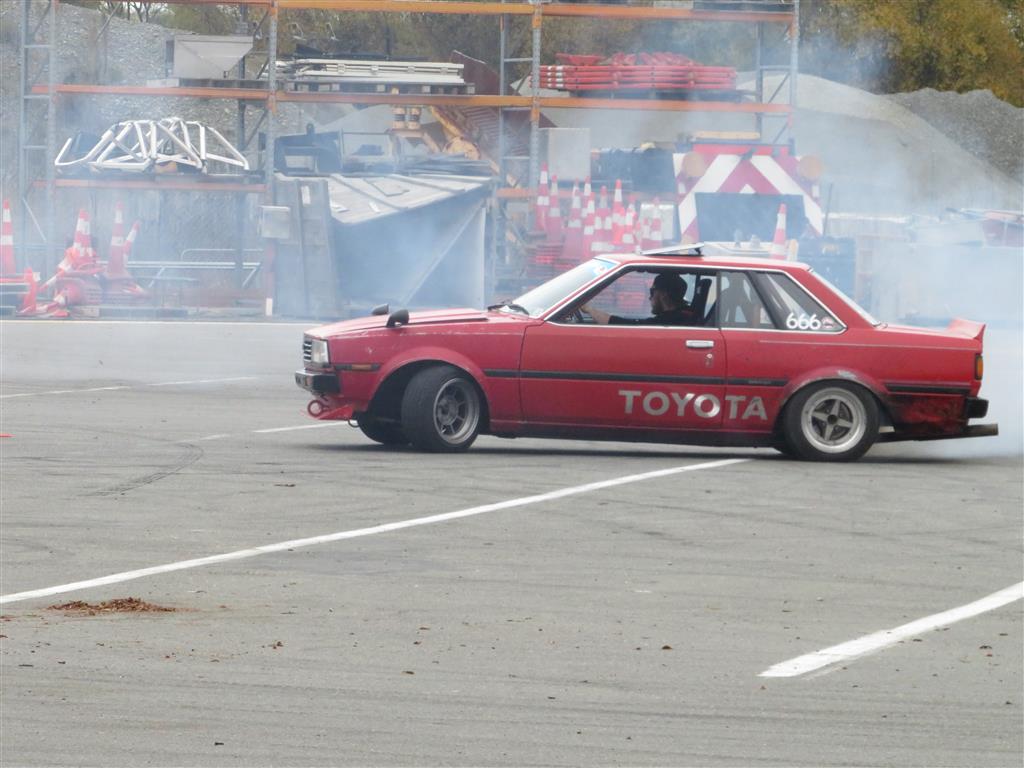 ''I've got my own tyre machine so that cuts costs down a bit.''
''If you include food, fuel and entry fee it would be about $800, but not all cars are like that cos some of them have less power.''
His Toyota was bought as a rolling body without a motor, gearbox or its current DIF.
''I've done everything to it,'' he says.
It has a 1.6 litre twin cam motor, with a silvia turbo and a ''few other basic bolt on modifications so it makes 250 horse (power) at the wheels.
''It's got a roll cage, harnesses, bucket seats, got an upgraded DIF in it.
''It's got twin calipers in the rear so one's for a hydro handbrake, so a completely separate braking system all together … a full separate braking system from the foot pedal. It's a drift car.''
He has had it for five years, and it's only used for ''fun activities'' such as the motorkhana.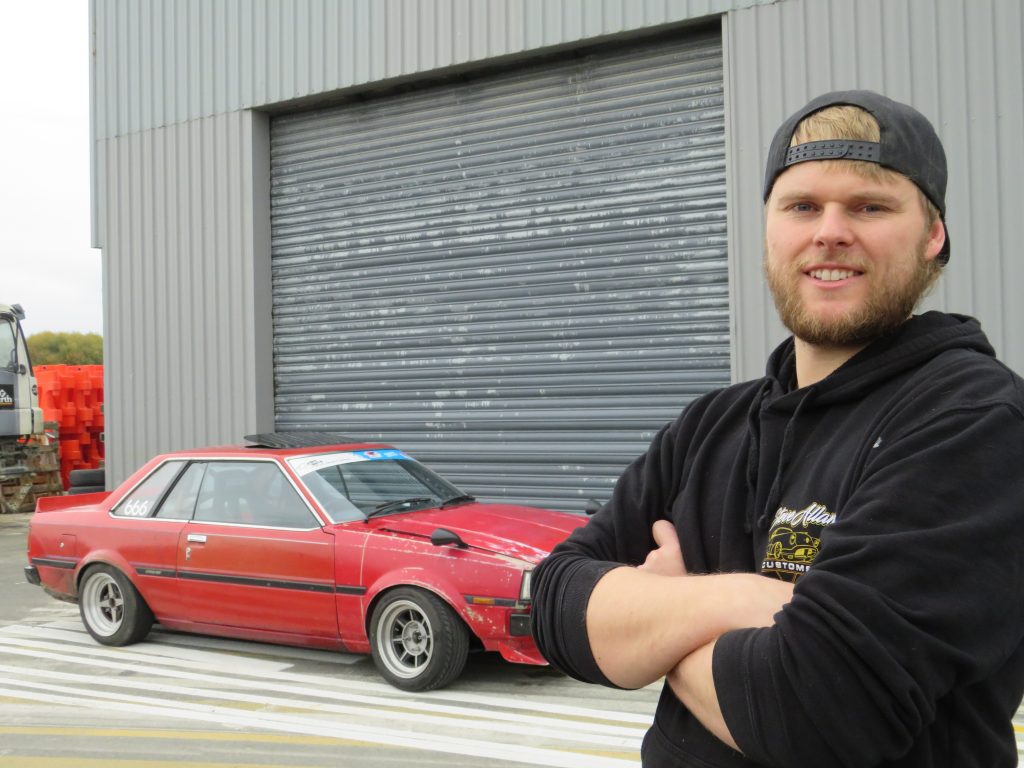 His every day is a Toyota Hi Lux, but he does have another Corolla as an ongoing ''project''.
''My first car was a Toyota Corolla KE70 back when I was 13,'' he said.
His latest version was likely to be his forever car, as it was the one he learned most of his driving in. However any new car, Nick will look to build himself.
The Spray Marks Motorkhana saw 27 competitors, including three juniors, put pedal to the metal at the Spray Marks car park in downtown Ashburton, to complete a series of circuits in the fastest times.
They were watched by thrillseekers of every age, drawn to gunning vehicles and the squeal, smells and smoke of burning rubber and hot engines.
The event was eventually won by defending champion Neil Gardner, of Christchurch, driving his deep green Lotus 7 replica.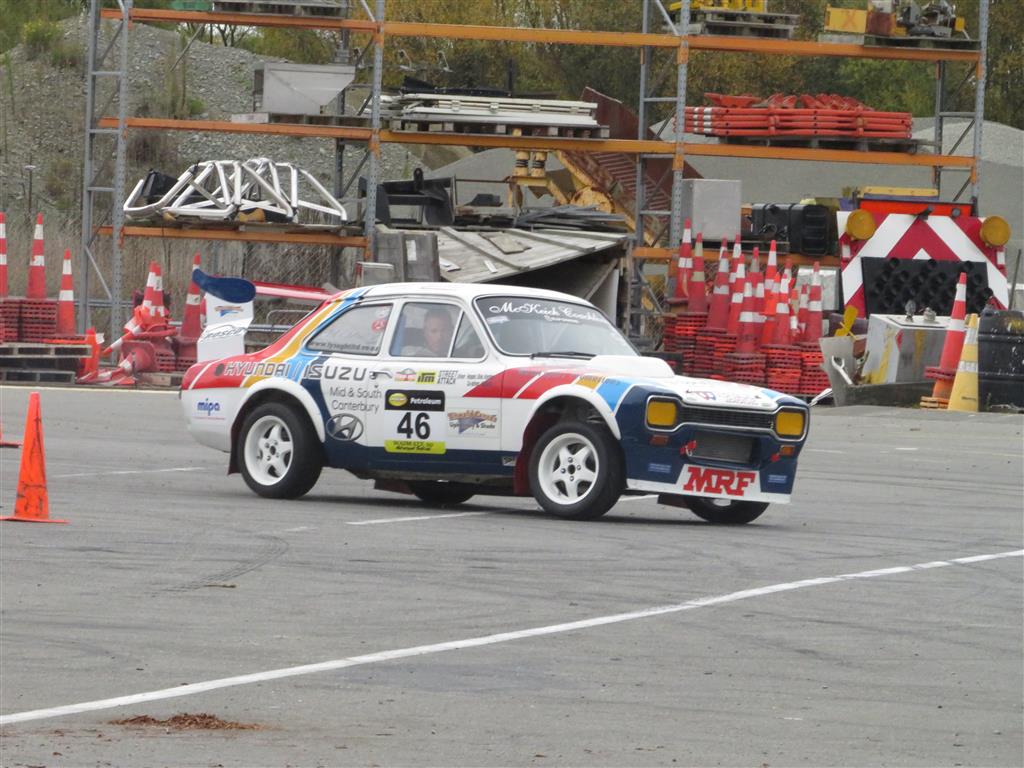 Car club secretary Kim Adams said the club was grateful to Darcy Prendergast from Spray Marks, who had made the event possible for the second year running.
Club members are now gearing up for the annual street sprints this weekend with 65 drivers gearing up for two full days of racing around the industrial estate.
There is also the Suzie Morrison and Grant Gordon Memorial Trial from the Ashburton MSA on Wednesday from 6.30pm. It costs $40 per car and is open to anyone in a road legal car to attend.
She said competitors for the Ashburton Street Sprint 2023 – fuelled by KFC, were coming from as far afield as Mosgiel to Nelson, and many community groups were again on board to help run the event, including Lions Club and Tinwald Scouts with food trailers, the Coffee Lady and Bev with cold drinks.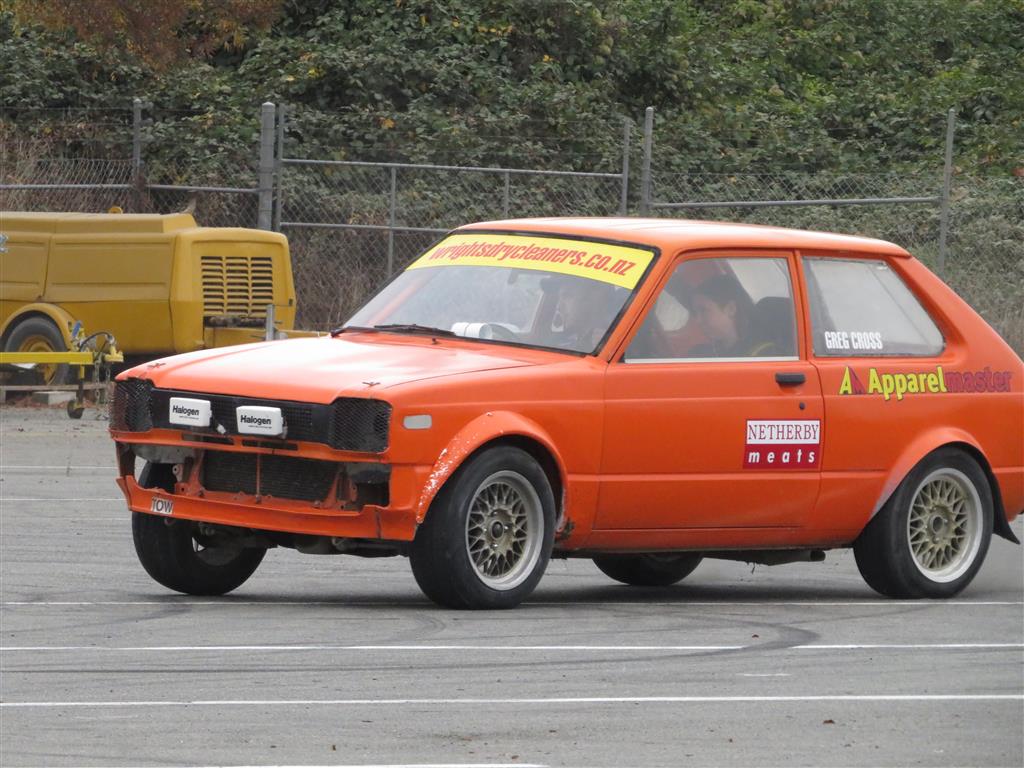 Kim is grateful for the support of the community, sponsors, businesses in the industrial estate and people donating their time to help run the event.
''It's not just an Ashburton Car Club event but by the whole community,'' she said.
Racing at the Ashburton Riverside Industrial Estate this weekend begins at 8am each day. Entry each day costs $10 for spectators, children aged under 15 free, and there is guaranteed to be some top sprint action as drivers vie for a position in the top 32, and a victorious run in the finals on Sunday.