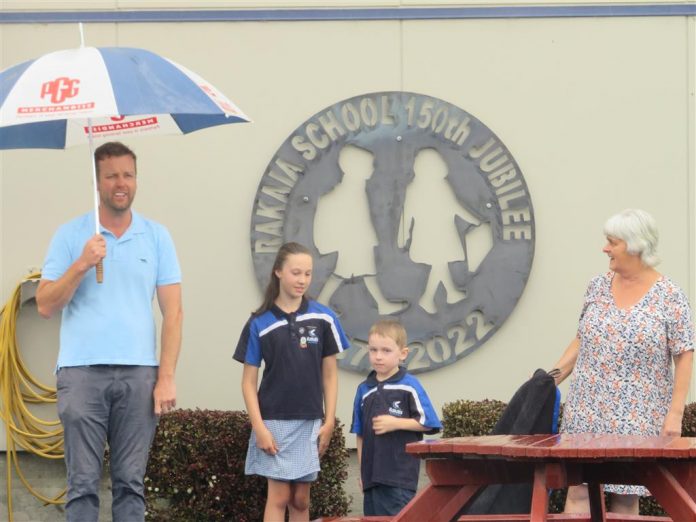 A giant corten steel plaque to commemorate the Rakaia School's 150th jubilee has been hung prominently in the school grounds.
The plaque, made by Rakaia steel fabricator Michael Evenblij of Steel Life, was unveiled at the end of last term by then-acting principal Morgan Platt, jubilee organising committee members Carol Muckle and fourth and fifth generation pupils Danaka Hislop and Blair Robinson, aged 10 and five respectively.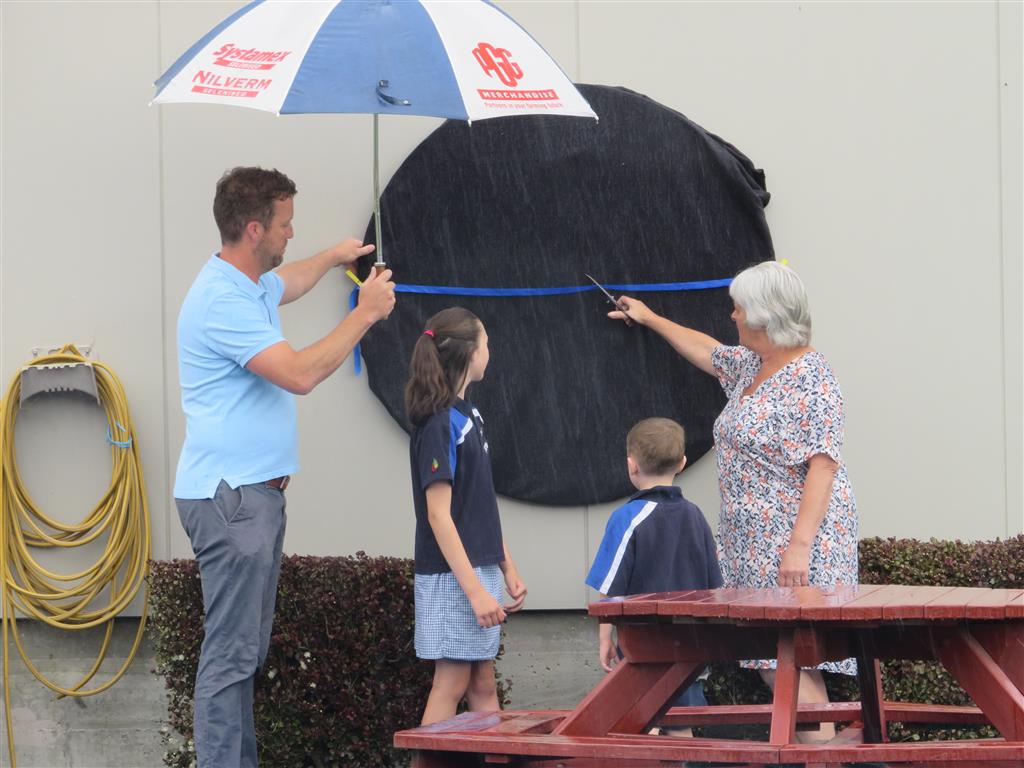 Mr Platt said the timing of the unveiling was a way to commemorate the end of the term and seal the end of the school's 150th year on the last day of school.
Principal Mark Ellis made a surprise return from sabbatical for the unveiling and expressed his thanks for the efforts of the jubilee organising committee.
''We had an amazing weekend and it's just so nice to have something to remember because we've said this many times, this year was a special year that's why you got your jubilee badges,'' he said, speaking to pupils present during the unveiling.
''You were jubilee pupils and not everyone is going to have that honour, so it is a wonderful, wonderful year,'' he said.
The plaque was another reminder of the special weekend and of a memorable year for the school, one of the first in the district.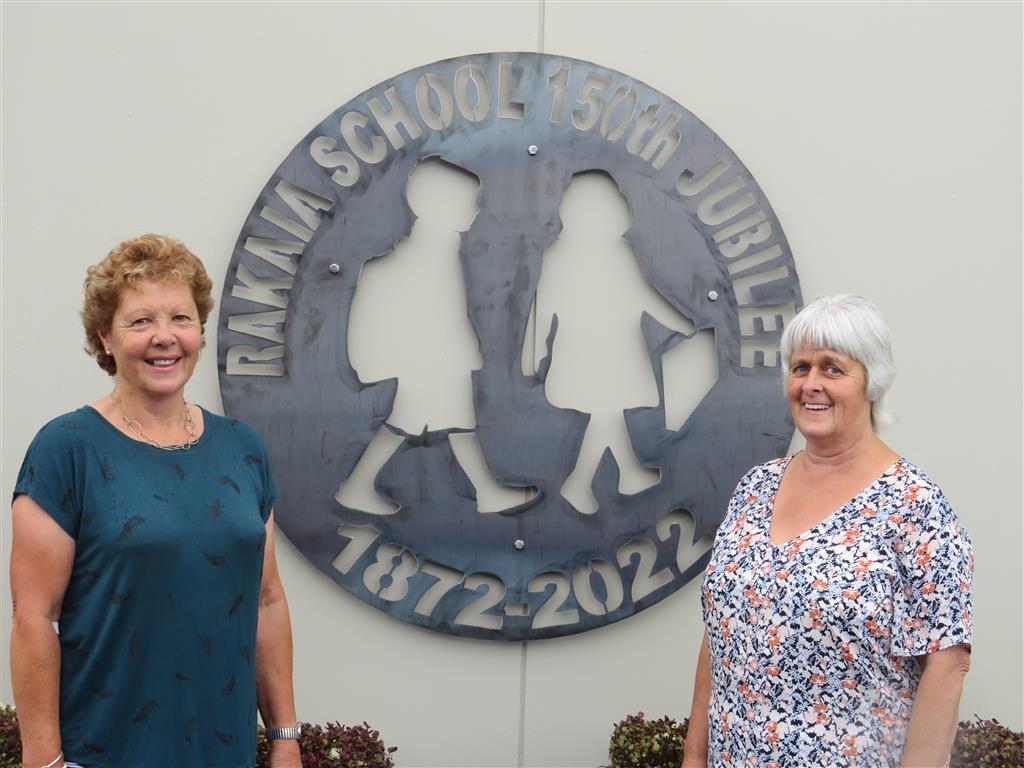 The 150th jubilee was originally planned for March 2022 but was postponed by covid restrictions.
It was eventually held at Labour Weekend with activities, opportunities and social catchups planned for past and present pupils, teachers and support staff.
Rakaia School duo Pauline Doody and Mrs Muckle also completed a 150th reunion booklet covering events and changes at the school over the past 25 years and since the school's 125th celebration, already recorded.
The school has been the learning institute of many families over its 150 year history.
It started its journey at the South Rakaia Hotel in 1872, where the first school committee was formed.
Since then it has remained an integral part of the community and taught pupils through three major world wars, a flu epidemic, heavy snowfalls, district wide earthquakes and, of late, Covid-19.