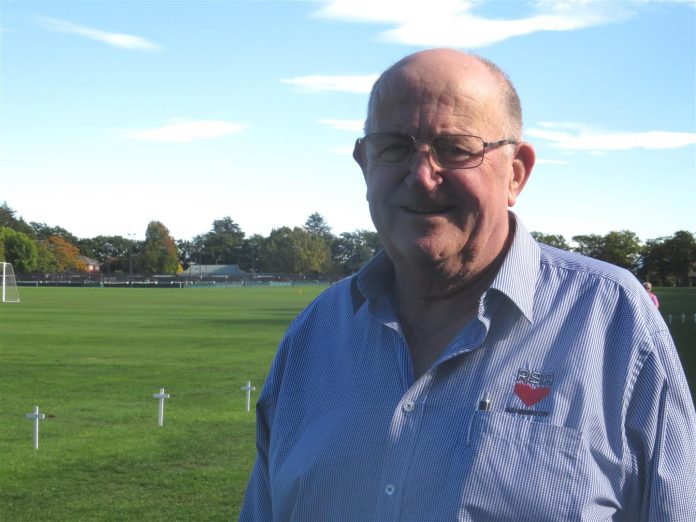 Merv Brenton is urging veterans to get in touch and the community to get behind the annual Poppy Day appeal.
People can text Ash to 4622 and make a $3 donation to the Ashburton RSA.
The appeal will see collectors out and about selling Anzac Day poppies on Friday, April 21, for a gold coin donation.
The funds are used for the welfare of former service personnel, and will be sold from collectors on the streets and also from boxes already in some businesses.
Ashburton RSA president Merv Brenton urged people to get behind the annual fundraising event or its text service.
''We would like to hear from vets that have got issues – that's what Poppy Day is all about.''
Mr Brenton said around 80 percent of the referrals to RSA support services (a nationwide welfare network) came from friends and family who were concerned about their friend or partner.
''The RSA aims tomake this easier and ensure service personnel and their families know we are able to help. The money raised from the national appeal goes tothe RSA welfare fund tohelp returned, and service personnel.''
It was understood there were hundreds of former service personnel in the district, but due to privacy laws the RSA was not aware of them.
''They have to come to us, we can't track them down. Because of privacy laws we can't go and get a list (from the services).''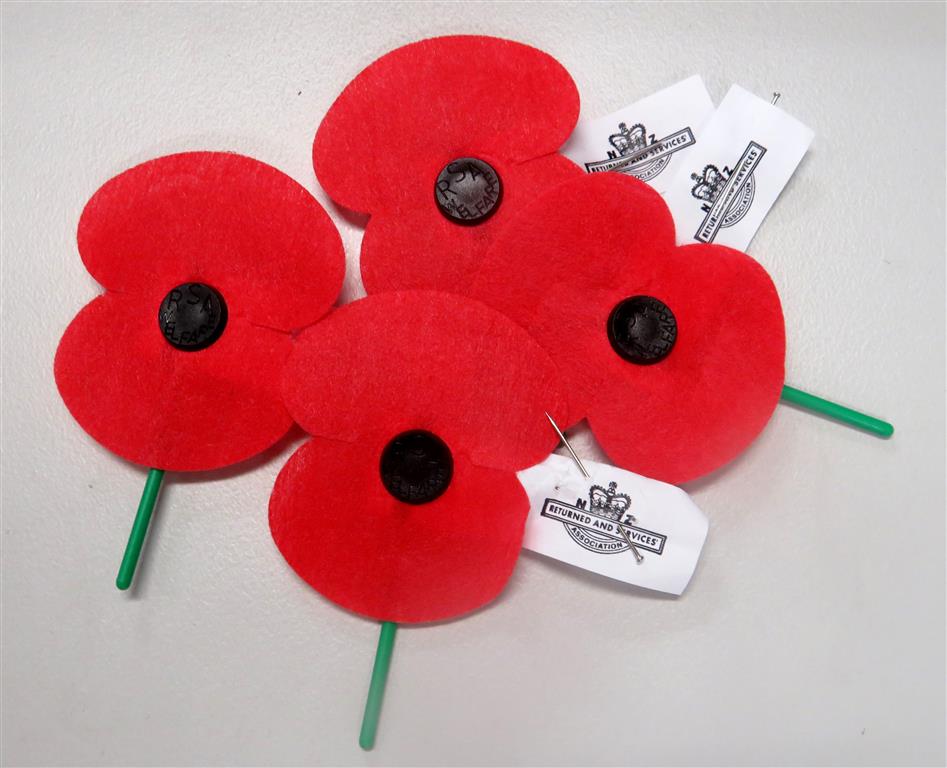 He said the Ashburton RSA would like to hear from veterans living in the district many of which could be in their 30s or 40s and had seen recent service including Timor and Afghanistan service.
''It's not only the vets we support but its their families,'' he said.
''So we want to hear from them and they are more than welcome to come along and find out what we do offer at the RSA, cos we are not agroup of old farts sitting in wheelchairs having a beer.''
The RSA's Poppy Appeal, which runs throughout April, hopes to raise awareness of New Zealand's younger veterans while raising much needed funds for support services. Money raised in Mid Canterbury will stay in the district and support people in need, he said.
Veterans today were not acknowledged in the same way their predecessors were but still had a very real need for support.
Many service people, even on peacekeeping missions, can be affected mentally and physically by both the environment they serve in, and the situations they are exposed to.
They come home with little fanfare and return to a society that has no understanding of what they've been through. In the last 30 years New Zealand had created over 30,000 veterans under the age of 50.
These men and women have served in areas from Bosnia to Timor Leste, Iraq, Afghanistan, across the Pacific and even Antarctica.
Many return to their normal lives with no issues, but some will struggle.
ANZAC DAY SERVICES
Anzac Day remembrance ceremonies in Ashburton on Tuesday will include the return of the popular cemetery service.
It will start at the old flag pole on the cemetery grounds at 9am.
Both the dawn service at 6.30am and the Civic Service, at 11am will be held at the Ashburton Cenotaph, at Baring Square West, in front of the Ashburton District Council office.
Mr Brenton said speakers are Rangitata MP Jo Luxton at the dawn service, Air Training Corp squadron leader Luke Sutton at the cemetery and mayor Neil Brown at the civic service and Ashburton College student leaders.
''There will be no parade as normal,'' he said.
The band will do a short march-in but there will be no parade similar to last year's event, he said.
Wreaths for the cenotaph are to delivered to the Ashburton RSA, Doris Linton Lounge on Monday between 1pm and 4pm.
They will be taken to the service at the cenotaph where groups can lay them – when their name is called at the service – or they can have cadets lay them on their behalf, Mr Brenton said.
Groups will assemble around the cenotaph where they used to years ago, in a more relaxed manner rather than in parade formation.
All the districts services will resume, he said.
Anzac Day, on April 25, is a day of national remembrance, where the nation comes together to acknowledge the men and women who have served, been injured or died in service to their country.
The date, April 25, marks the anniversary of the landing of Australian and New Zealand soldiers – the Anzacs – at Gallipoli in 1915. Thousands lost their lives.
People are invited back to the RSA to use the facilities following the services.