Mid Canterbury b'ballers got up close to some New Zealand Basketball royalty at the weekend during the opening of the new Tinwald Domain court.
They were Tall Black Ethan Rusbatch, Tall Fern Esra McGoldrick and New Zealand Special Olympics 3×3 representative Nathan Winkelman, who is heading to the Special Olympics World Summer Games in Berlin this June.
The court was commissioned by the Tinwald Reserve Board, with community support, hefty sponsorship, and funding through the Lions Foundation.
Young and old took to the court on Sunday for the official opening socializing and doing drills alongside the national representatives.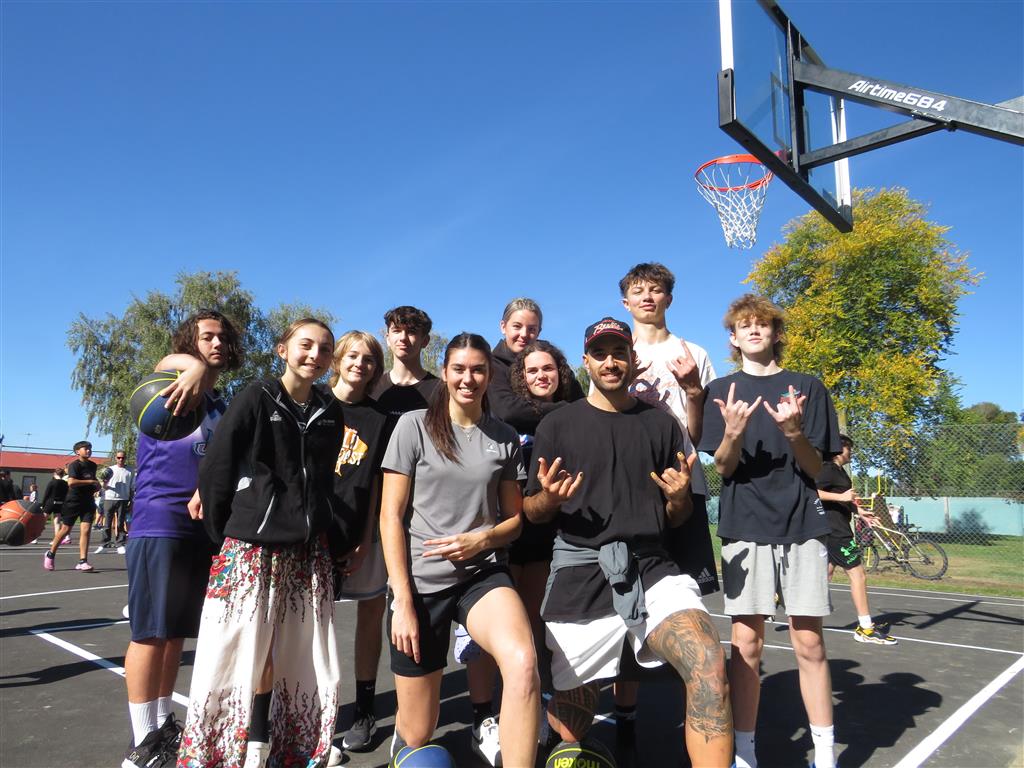 Tinwald Reserve Board chairman Leen Braam, joined by fellow board members David Oakley and Phill Hooper, was amazed by the turnout of people to the Tinwald Domain.
''I'm amazed to see the people here, just amazed.
''It's a great day, it's really good to see you.''
The Tinwald Domain is part of the Tinwald Reserve, which includes an historic museum, pool facility, camping ground and sports fields.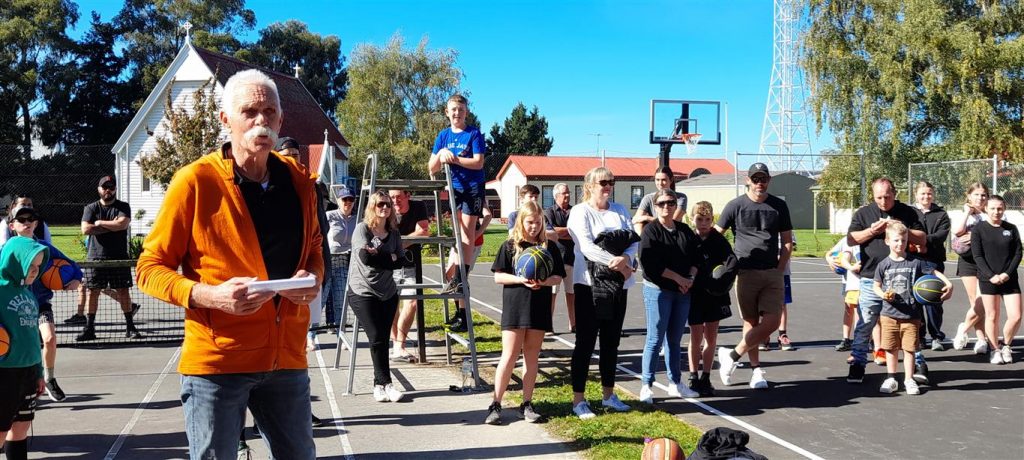 ''We, as a board, we were looking at what to enhance what happens here at Tinwald,'' Leen said.
''Basketball came up as the main thing we wanted to do … David (Oakley) was keen to do it as a pet project.''
David was helped by Mark 'Roasty' Douglas of Mid Canterbury Basketball, Basketball New Zealand (who donated the towers through their Hoops in Parks programme – the first in the South Island), Ashburton District Council staff, Tarbotton Land and Civil, and Lions Foundation funding ($20,000), Leen said.
Roasty, speaking on behalf of Mid Canterbury Basketball, was thankful those who attended including Basketball New Zealand staff and players.
''It's pretty cool to have all these kids here, obviously it would be great to have another one or another couple in town so we'll keep working on council to try and get a couple in Digby Park and around the place.
''We're a lucky little, tightknitted, basketball community.''
Basketball New Zealand's Daniel Dawick said Hoops in Parks provided communities across the country with better accessibility to outdoor basketball facilities.
''One of the biggest issues as a sport is the lack of space as the demand for basketball continues to increase.
''The Hoops in Parks initiative is helping us alleviate some of those issues one small step at a time.''
He said it was great to be able to do something in Ashburton, the first time in the South Island – seeing how the community embraced the opening launch on Sunday was fantastic to see.
''A special mention to Basketball Mid Canterbury and the Tinwald Domain Board for their incredible mahi. ''We're already looking forward to the next court in Ashburton!''
The new basketball court was installed in the domain and officially opened to the public with drills, fun game time, spot prizes and giveaways.
The court sits alongside two resurfaced tennis courts on the grounds of the domain, next to the playground area.