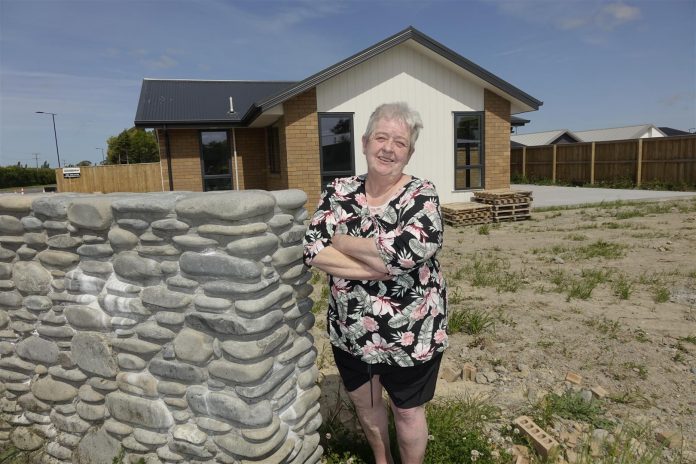 An Ashburton woman who almost lost $1800 in a rental property scam is warning others.
Jan Duggan was initially pleased when a man responded to a post she recently put on her personal Facebook page, seeking a house to rent.
Benjamin Adlam, with the profile name Adlam Benjamin, told the 65-year-old via Messenger he owned a four-bedroom house in Ashburton on Wakanui Rd.
The price would be $600 per week. He asked Duggan to pay two weeks up front and four weeks bond.
''When I said I couldn't afford that, he put it at $450 per week, two weeks up front and two weeks bond,'' Duggan said.
Duggan was tempted, but by this time was becoming suspicious. She went to a Ray White Ashburton property manager after seeing a Ray White car parked outside the house, which the real estate agency itself had up for rent.
They informed her the man was not the owner.
She reported the scam to police, giving them the man's WhatsApp phone number and bank account details.
''Housing is so hard to get, I'm a pensioner, I could've been sucked into that really easy because I have been looking for a place since the first of October,'' Duggan said.
Duggan feared a shortage of rental properties would make people more vulnerable to such scammers.
While Adlam's Facebook profile says he is from Christchurch, she suspected he may not even live in New Zealand, as he used American terms such as ''utilities''.
Ray White Ashburton owner Kim Miller said the scam attempt was ''brazen''. It was the first scam of this kind she was aware of in Ashburton, where the scammer was using a current listing and posing as the owner.
The photos of the house the scammer had sent Duggan were from the listing of the house on the Ray White website.
''If it's the first one, it won't be the last. ''
A police spokesperson said Duggan's report was ''at case assessment and being evaluated for further lines of enquiry''.
When conducting transactions online, buyers should insist on meeting the seller in person, the spokesperson said.