Creating resilient rural communities was the focus for members of Rural Women New Zealand region 2 at their regional conference in Ashburton.
More than 55 women from South Canterbury through to North Canterbury attended the July 20 meeting at the Tinwald Function Centre.
Rural Women New Zealand chief executive Gabrielle O'Brien was one of the guest speakers, along with Professor Bronwyn Hayward, a political scientist and international relations professor at the University of Canterbury.
Cheyenne Wilson also appeared via Zoom from Tairawhiti (Gisborne) speaking about the ongoing issues the community was facing.
Rural Women have quite a strong voice at a national level for raising issues that affect rural communities, Gabrielle said.
''We talk about strengthening, supporting and connecting rural communities and often what gets forgotten, when new legislation is put in place, are the unintended consequences on a community.
''We often look at things and say, well actually how is this going to affect the people who live in that area? how is that going to affect the resilience of that area? how can they adapt and change?''
Drawing attention to issues impacting on rural communities was ongoing, she said.
''A good example of that is connectivity … it's something we talk about a lot.
''It's improving in rural communities, there is more investment going into it but we still have people who don't have internet connection or if they do, it's not reliable.
''We still have pockets of the country where there's not good coverage and so we will keep advocating because that impacts on health, it impacts on education, it impacts on how people live their lives, it impacts on business.''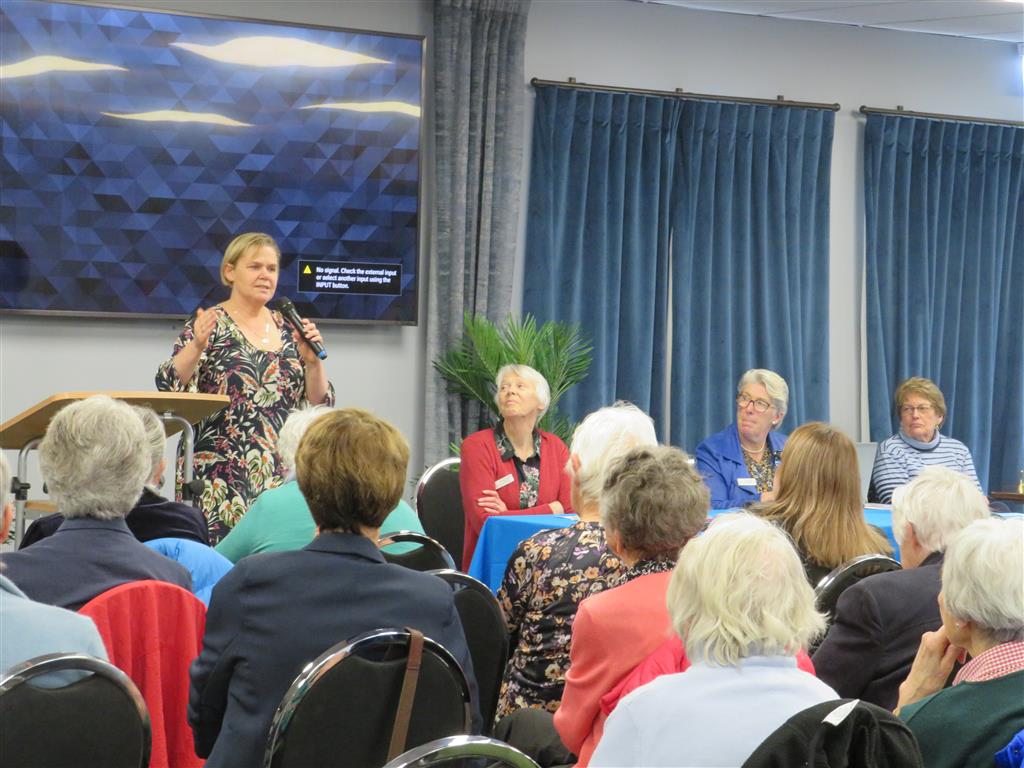 Education and health are two of a number of policy areas Rural Women are concerned about for rural communities, she said.
''We were very pleased to see a rural health strategy as part of health reforms, what we really want to see now is some of those things to happen.
''We know there are a lot of statistics to show that the experience for rural communities is not as good – access to services is not as good – as their urban counterparts.
''Education for children and that includes how they get to school, their safety, making our roads safe for children, good services, good processes available if they can't go to their local school how can they be supported – how can those families be supported – if they have to go off to boarding school.''
She said Rural Women have been on the ground supporting communities in the North Island affected by cyclone weather events.
''We talked a lot about what Rural Women New Zealand are doing to support communities post events in the North Island with Cyclone Hale and Cyclone Gabrielle.
''We run a charitable fund called the adverse events fund and we have been able to pay out over $100k in grants to families and individuals who have been affected by the floods. So those are just small grants of $1000 but what we do know they make a huge difference to those people.
''We know people have been affected, their lives disrupted and they really appreciate that someone is thinking of them and providing that support,'' Gabrielle said.