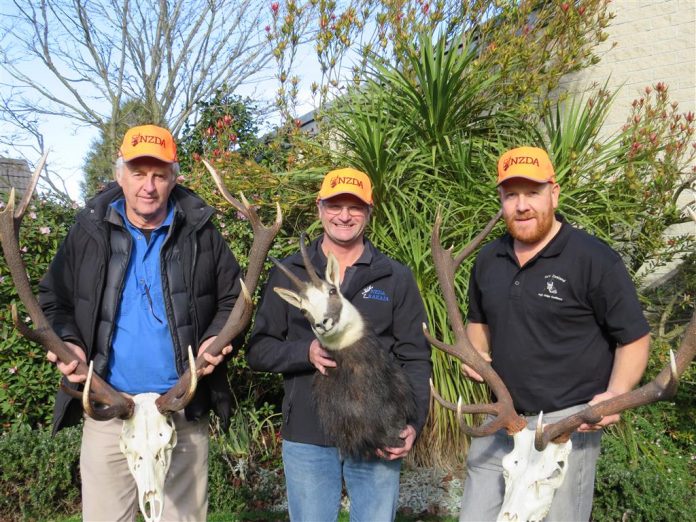 More than 200 people have gathered in Ashburton for the New Zealand Deerstalkers Association 75th annual conference.
The three day event, from July 21 to 23, was hosted by Rakaia, Ashburton and Malvern branches at the Hotel Ashburton.
New Zealand Deerstalkers Association (NZDA) immediate past branch presidents, Corey Geddes of Ashburton branch, Tom Beams of Rakaia and Graeme Williams of Malvern had the honour of co-organising the event.
NZDA is the national body in New Zealand representing and advocating on behalf of recreational hunters and shooters. Association national president Craig Benbow is also from Malvern.
''It's probably the biggest national conference for the last 15 years, for most attendees,'' Mr Beams said.
It was a chance to have it away from the main centres and allow members to see the district.
The Ashburton District is the only town in New Zealand which has two branches – Ashburton and Rakaia – and still strong membership numbers, he said.
''Both branches are vocal and participate in national issues.''
Wild animal recovery operators, access issues and firearm safety were some of the issues discussed.
Ashburton deputy mayor Liz McMillan officially opened the three day conference, which was also attended by staff from Department of Conservation, with speakers Nicole McKee (Act MP and former spokesperson for the Council of Licenced Firearms Owners), keen hunter Ken (aka Dame Lynda Topp) and Geoff Kerr, a member and game animal council spokesperson.
There were a number of exhibits on show including a historical attire display from Mayfield's Dave Howden, artwork from Lenny Petherick, and presentations by Kevin Whitelaw – who did a presentation on early history hunting when hunting Red Deer was first balloted in Southland and Central Otago, and Willie Duley talking on more modern methods of hunting.
There were also in-house politics, hunters harvest and photography judging and election of officers.
This year they are pretty much unopposed, Mr Beams said.
''It's a very tight schedule there is a lot that has to be fit into two and a half days,'' Mr Geddes said, including trophies.
''All the best heads that have been shot around New Zealand by members are all here in a room out the back for judging this year and awards will be given out for those.''
Mr Williams said but it was not just animals on show.
''It's not only animals it's also photographic competition (and) literacy competition so it's the pinnacle of the competitions that are here. The photography has been really strongly supported this year,'' he said.
It was not the first time the three smaller branches had successfully worked together.
''It's a good combination and it just pulled together nicely.''
He said the association was a good flagship to fly for hunting in New Zealand.
''The deerstalkers are one of the few recognised bodies that government can go to in discussion on hunting.'' They also run hunt programmes to encourage the next generation.