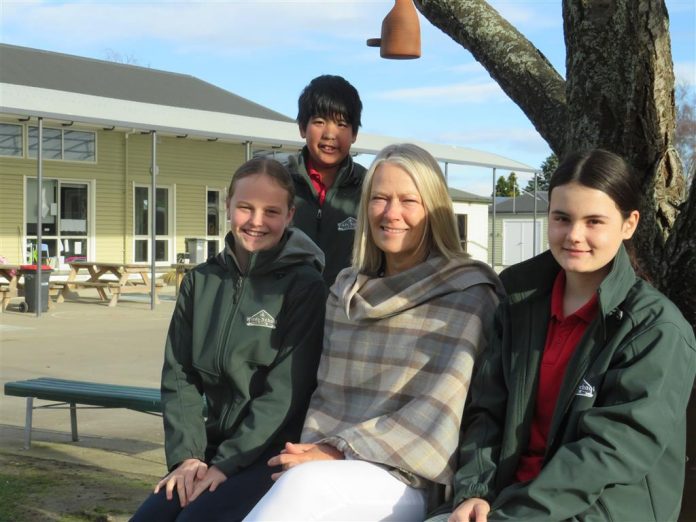 Vicki McIntyre has departed Hinds School after nine years at the helm.
It was a bittersweet moment for the principal who arrived at Hinds with a vision.
''I had things I wanted to achieve, I feel that I have done that,'' she said.
She is most chuffed by a school-wide shift to Te Reo Immersion where the language is immersed in to the daily curriculum for students and staff, and by the growth of the student voice within the school.
''We've developed a really well-balanced holistic programme, or culture, so it's not just about academic it's actually about the whole child, and wrapping around the whole child for them to be the best they can be – and when you do that academic comes.''
''I'm a person who consistently wants to learn and have a challenge.''
It had lead to the growth of a learning community – at school and with the community, she said.
Vicki is now taking her vision to Akaroa Area School; a school covering new entrant to Year 13 students.
''I am very proud of what we have accomplished in the last nine years and the progress of (Hinds),'' she said.
''It has been hard work and not always smooth sailing, but I came to Hinds to make a difference with a vision to enable all stakeholders, to foster a collaborative team culture where everyone has a voice and skin in the game, to foster a culture that was student focused, pedagogically driven and fostered partnerships with students, whanau and community.''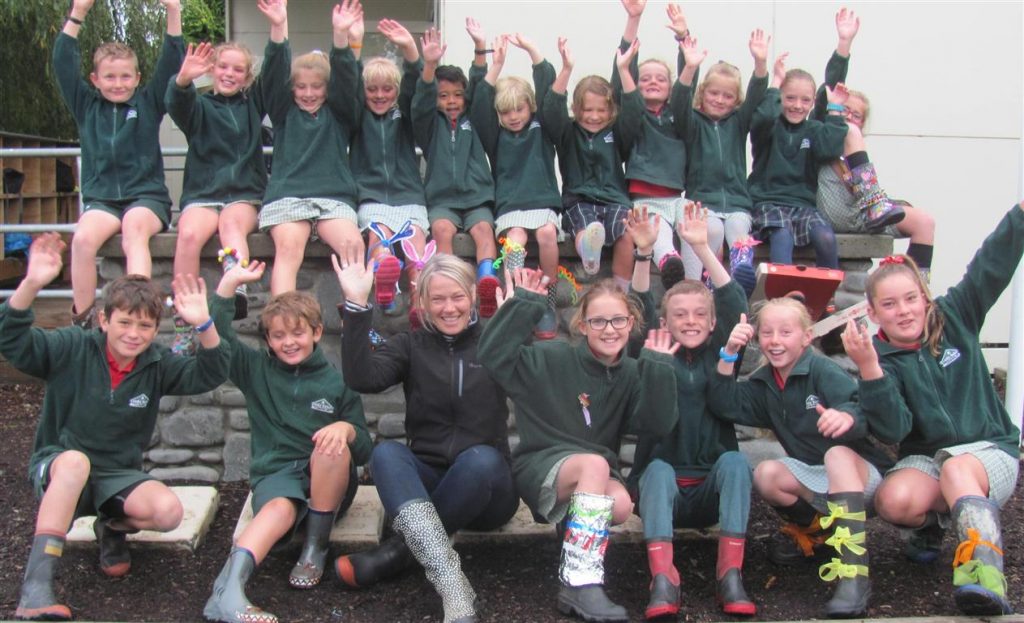 It was a full-time principalship although Vicki was often found in the classroom as an active learner alongside teaching staff.
It was a good team environment.
She said the school was well-placed for the staff, Board and students to take the school forward and add to its positive platform.
The school had a pupil-led farewell last week for their principal. It involved members of the Hinds community.
She received a special limestone carving with paua inlay, a memento of her time at the school and its reach from the mountains to the sea.
The school has a roll of 153 ranging in age from new entrants to Year 8. There are seven classrooms and 10 teachers as well as staff at the Mid Canterbury Technology Centre, part-time and support staff.
Vicki officially finished at Hinds last Friday, and a 40-strong contingent of students, teachers and parents accompanied her to her new role on Monday at Akaroa Area School.
Vicki is thankful to the Hinds School parents and community, as well as the Hinds School staff, and at her farewell made special mention of Amanda Ferguson, who is now in the acting principal role until a replacement is found.
''I want to thank Amanda who for the last five years has been my co-partner in leading Hinds. It has been a great partnership and we complement each other well.''
''The staff at Hinds, and Mid Canterbury Technology Centre are a wonderful group of professionals who understand that to make a difference as teachers we need to be the best we can be as pedagogical practitioners and as people.
''We need to question, challenge the education system and practice, work hard and continually grow as learners. We need to not sweat the small stuff and keep our eye on our shared vision.
''I am so proud of what we have developed collaboratively,'' she said.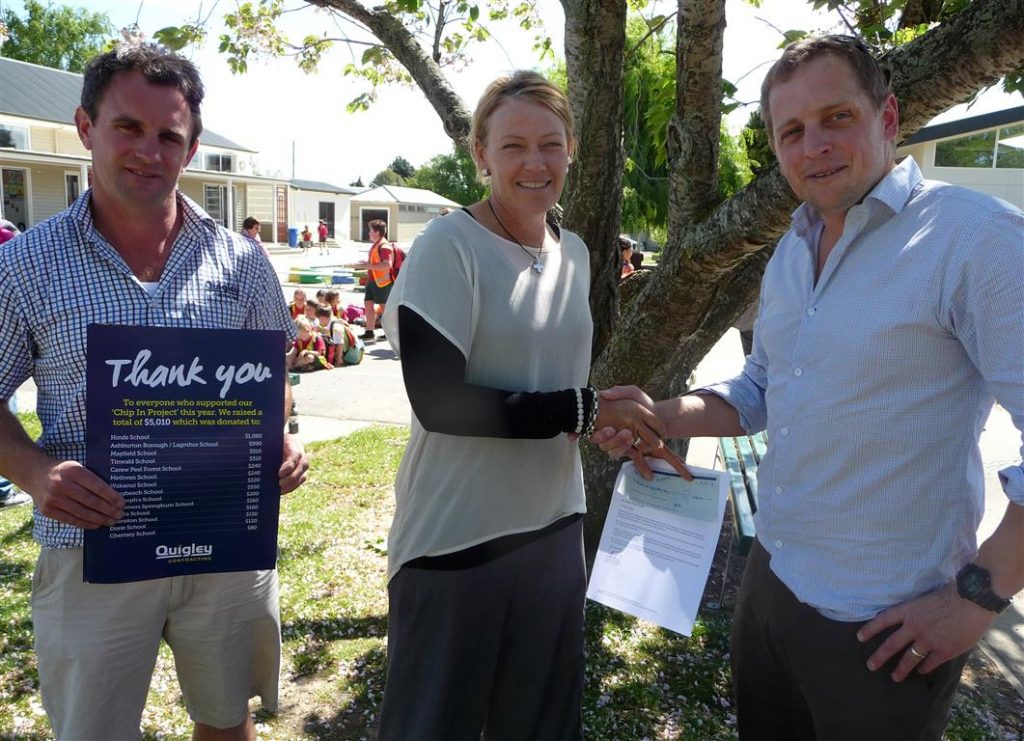 Among the physical aspects were the new modern builds on site, such as the new senior block, which allowed older students ''to have a real clear learning space where they can be really creative and do all sorts of engaging activities and (it's) welcoming and warm … it's a lovely flexible space.''
The junior block had also been partially revamped with new purposeful education and staffroom spaces.
''There are always building projects to do.'' The technology centre, in Ashburton, is the next focus to do with the ministry, she said.
Vicki said there was a strong community voice at Hinds School, and partnership.
''I think that's a real testament to the hard work that we have done.
''There is also a real strong learning culture at our school that's focused on students, and empowering students, and teachers knowing that hard work gets results. Teachers are learners and they grow with kids,'' she said.
The recruitment process for a replacement at Hinds School is under way with the board of trustees hopeful of having a replacement in place for Term 1, 2024.