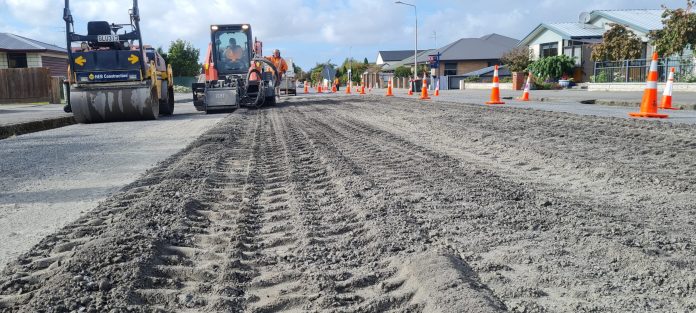 A Mid Canterbury fire chief is reminding motorists to slow down at roadwork sites following a crash on Monday night.
Dave Kingsbury of Hinds Volunteer Fire Brigade said two cars received ''substantial damage'' in a nose-to-tail crash on State Highway One, where there was a temporary speed restriction and roadworks were under way.
A St John spokesperson said one patient was transported by ambulance to Ashburton Hospital in a moderate condition.
The crash was about 7.45pm, 6km south of Hinds.
Kingsbury said with areas of roadworks in the district under way and others planned, it was more important than ever for motorists to observe any temporary speed restrictions in place. Even when workers were not on site, it was important to slow down, ensuring safe following distances. ''Just be patient with it, be observant,'' he said. Waka Kotahi NZ Transport Agency recently warned South and Mid Canterbury road users to build more time into their journeys, as the summer roadwork programme began this month.
Mid Canterbury highways set for improvement include the area on State Highway One south of Hinds, where road rehabilitation is expected to be under way through to December.
Upcoming after Christmas are reseals programmed for State Highway 77 – Ashburton to Darfield, and State Highway One – Rakaia to Ashburton.
The State Highway 77 work comprises five areas – Ashburton west, two in Methven, and two west of Methven to Mt Hutt.
The State Highway One work comprises seven areas – three sites within Ashburton, two sites between Rakaia and Chertsey, and two sites between Chertsey and Ashburton.