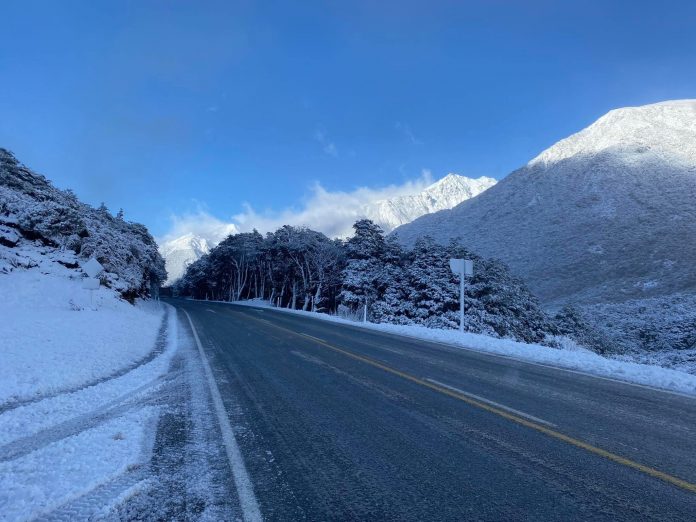 MetService and Waka Kotahi NZ Transport Agency are warning people travelling around the South Island to be ready for winter weather.
It's the start of the school holidays and there are likely to be more overseas visitors on the roads, with the Australian school holidays coinciding with New Zealand.
Over the next few days, snow is forecast to low levels in the far south, with heavy snow possible in mountain areas of Queenstown Lakes District and Queenstown itself, but also up to 300metres around Canterbury.
Waka Kotahi Central South Island system manager Mark Pinner says travellers frequently underestimate the speed at which snow and ice can form on highways like Burkes Pass between Fairlie and Tekapo and the Lindis Pass, the entrance to Central Otago via Tekapo (SH8).
"The highway into Aoraki/Mt Cook, SH80, can also catch people out as it is one way in and one way out – so travel with good clothing and blankets and a few supplies in case you need to wait for the road to be cleared."
The MetService says snow could also fall to 200 metres around Dunedin, and in Canterbury to 300 metres over Banks Peninsula from Saturday night, potentially down to road level.
Waka Kotahi said over the next few months, ice will form even when it's daylight.
''Whilst we aim to intervene, sites can change just after we've driven through. Be aware of the outside conditions as far as you can. Black ice is usually transparent so the black road surface is all you see.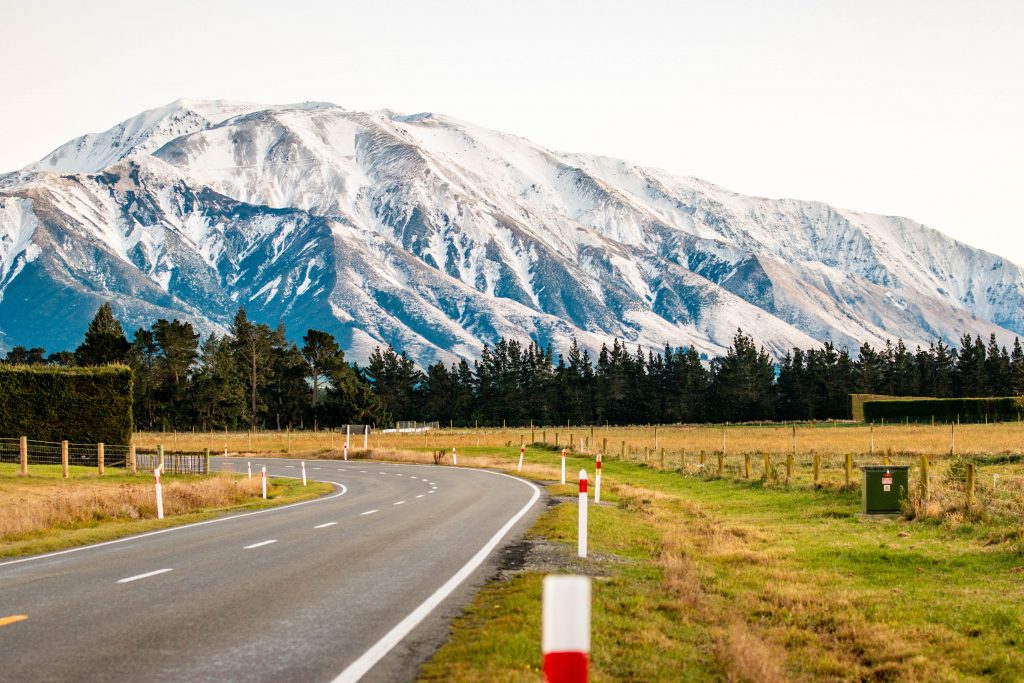 ''Often you won't be aware of it until you feel your wheels losing traction/ slipping. It is often found on bridges and in shaded spots under tree overhangs, areas which do not catch the sun in winter.''
''As soon as your car begins to slide on black ice, take your foot off the accelerator. Don't slam the brakes. Look for trouble spots ahead. If your car does begin to skid on the ice, turn the wheel in the direction of the skid. Leave plenty of space between your car and the other cars on the road."
In the event of a vehicle getting trapped, Waka Kotahi contractors are instructed to only tow vehicles in a hazardous position or affecting the contractor's ability to open or maintain the road, if it is safe to do so.
''Vehicles will only be towed to the nearest safe pull-over area. All reasonable care will be taken, but the contractor cannot accept liability for any damage incurred.
''Ultimately vehicle owners are responsible for the recovery of their vehicle if they get stuck.''
Road users can call 0800 4 HIGHWAYS (0800 44 44 49) or visit www.journeys.nzta.govt.nz to find the latest road information