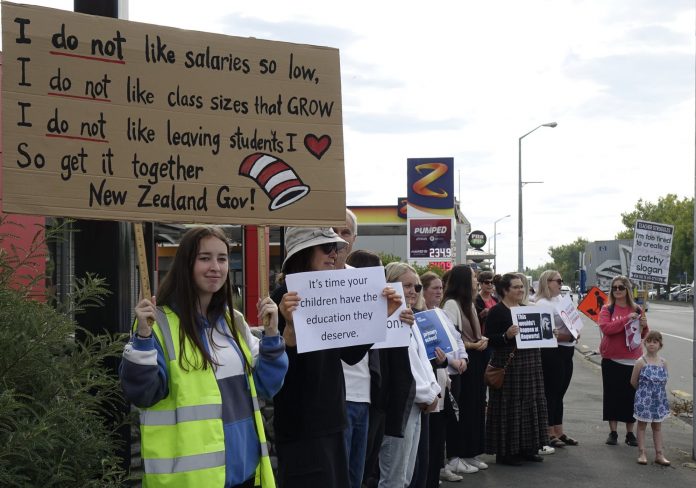 Secondary and area school teachers around the country are set to strike again next week in a bid for better pay and working conditions.
The Post Primary Teachers Association (PPTA) said secondary and area school teachers around the country voted overwhelmingly in favour of more industrial action, including a one day national strike next Wednesday, in support of their collective agreement negotiations.
It follows nationwide strike action last week alongside their primary and kindergarten peers. They are not involved in this action.
"PPTA Te Wehengarua members have shown they are serious about getting a new collective agreement with salaries and conditions that will stem the worsening secondary teacher shortage throughout the motu," says Chris Abercrombie, acting president of PPTA Te Wehengarua.
Members voted in an electronic ballot this week, for a one-day national strike next Wednesday 29 March.
Also, from Monday 24 April, the first day of the next school term, PPTA Te Wehengarua members will not attend meetings outside school hours.
In the second week of next term, they will put in place a plan to roster different year levels of students home on various days for four weeks.
In the third week of Term 2, the week beginning 8 May, rolling strikes will be held, where teachers will strike on different days in different regions starting at one end of the motu and finishing at the other.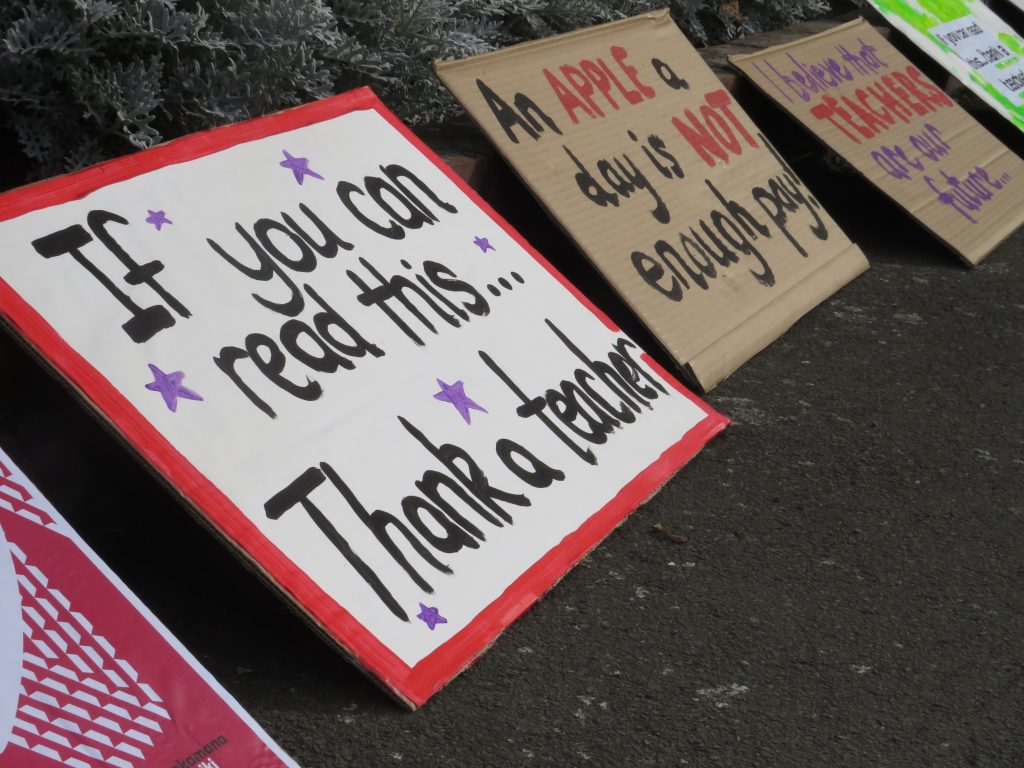 Members will also continue to refuse to give up their scheduled planning and marking time to relieve for absent teachers or positions that are vacant.
"The results of the ballot show clearly that members believe the time for words from the Government has passed.
"Teachers would much prefer to be teaching in a settled environment this year, rather than taking extensive industrial action."
"However, we cannot stand by when the future of secondary education is at stake."
"We need a commitment from the Government to collective agreements that will ensure students have specialist teachers for every subject."
"We need pay and conditions that will keep teachers in the classroom, attract graduates into teaching and encourage ex teachers to return to the profession."
The PPTA and Ministry of Education had been in mediation over the last week and were meeting again today. The national executive will meet tomorrow to assess progress across the union's claims, Chris said.
"If we think there is a genuine pathway to an agreement that members would vote for, then we would consider calling off next week's strike – it is in the Government's hands."