Jakob Gillespie from Ashburton, and Innes McKay from Four Peaks (Geraldine) were among the steam ethusiasts enjoying the Ashburton
Steam and Model Engineers Club's annual mid winter steam up inter club event at The Plains.
Jakob, the youngest member of the club, was riding the four inch Burrell agricultural engine owned by club member Ian Marr.
Ian has owned it for five years.
''You can get casting kits out of the UK but this engine was scratch-built,'' he said.
The coal fuelled engine was built by an enthusiast from Kaiapoi.
Ian has spent the past 45 years building his own two inch model, which once completed could pull a person being towed on a trailer.
The four inch models can pull three or four utes lined up, Ian said.
The annual inter club event saw members enjoy a day of steam action and camaraderie with model locomotives, traction engines and a boat owned by fellow enthusiasts from around the South Island. They were not put off by the wet under foot.
It's an inter club day so its not a public (event), with rides or anything, and its just grown over the years, he said. The day was followed by an evening dinner.
Enjoying the camaraderie at the Ashburton Steam and Model Engineers Club's mid winter steam up included enthusiasts from as far afield as Nelson, and Dunedin.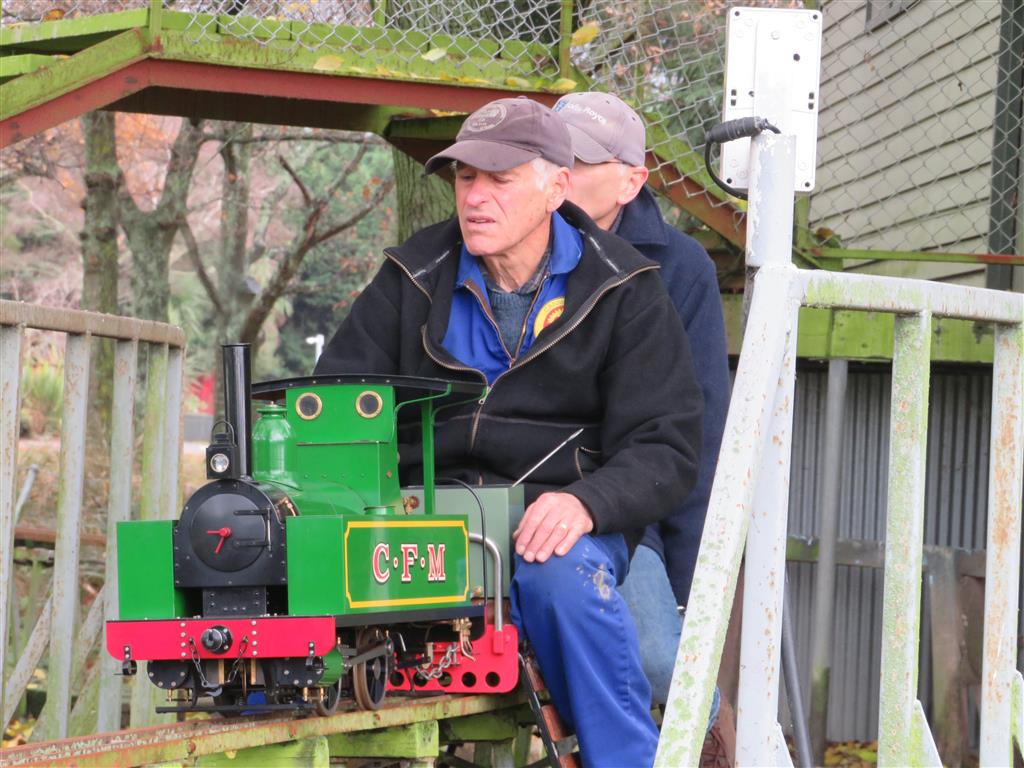 There were at least 11 locomotives, six Burrell traction engines and one boat on site.
Among them were the Holdaways, from Blenheim, with their Burrell Scenic Showman, and Alan Familton, of Rolleston, with his four inch three speed single cylinder Burrell
''There were three of them built and all three of them came to New Zealand – the full sized ones,'' Alan said.
The models were all based on prototypes and many had been scratch-built by their owners, Ashburton Steam and Model Engineers Club member Ian Marr said.
Dave Campbell, of Christchurch, (pictured top right) put his three inch Dubs locomotive to the test at The Plains complex.
The CFM branded locomotive was huffing and puffing along The Plains 320 metre track with around 11 other model locomotives during the Ashburton Steam and Model Engineers Club annual mid winter steam up. They were a mix of three and a half, and five inch gauge models.
Dave's model locomotive was a model replica of A 64, a fullsized model gifted to the club by Canterbury Frozen Meats Co Ltd, Ian said.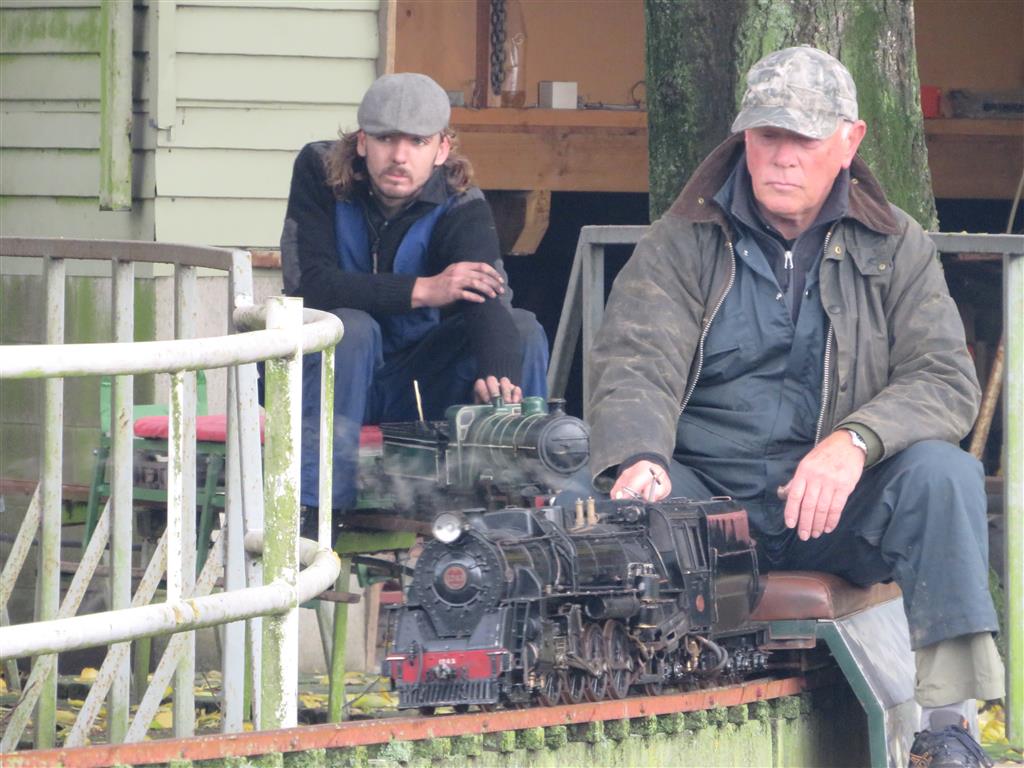 It was was made in Scotland and then shipped to New Zealand and did branch line and shunting services with the railways department until 1890.
It was then sold to a grain store company in Lyttelton and in 1900 it was bought by Canterbury Frozen Meat Co. Ltd. and used as a shunter until at least 1960.
''When it was decommissioned from there, Canterbury Frozen Meats gifted it to the model engineering club and it sat in a shelter over there for a number of years,'' he said.
It is now running and maintained by the The Plains.