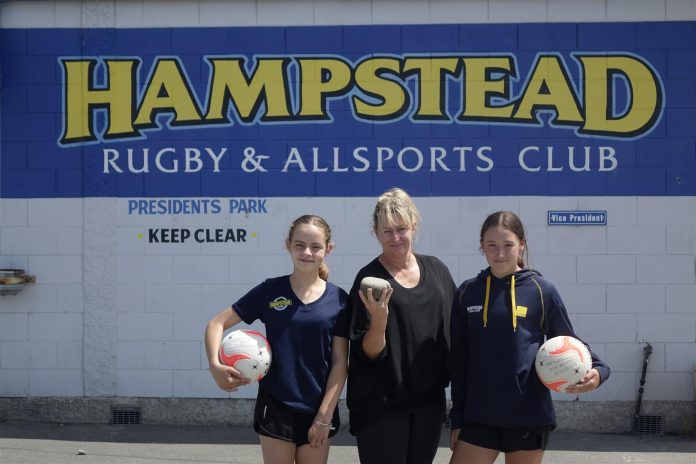 Hampstead Rugby & Allsports Club has beefed up security after a spate of break ins – the most recent last week.
Club treasurer Tracey Henderson said their $15,000 Husqvarna ride-on lawn mower was stolen November last year in what appeared to be a planned break-in.
''They had to gain access to the premises and access to the tractor shed, and they would have had a truck or trailer.''
Last week the clubrooms were broken into again when a large rock was thrown through awindow to gain access.
''We've got really good alarm systems and our security company were alerted when the break in happened last Monday night,'' Tracey said.
Offenders attempted to jimmy the cover off the club's jukebox, which is freeplay so there was no money in it and fled the building before security got there.
When the lawnmower was stolen Tracey canvassed the neighbourhood to see if anyone had security cameras, but didn't come up with anything concrete.
The club is a non-profit organisation so being burgled is a kick in the guts.
''We run this facility to be able to provide sports for the kids and everyone so we don't make a profit,'' Tracey said.
''When things like this happens it means we have to pull back on what we're spending on the kids and their sports and volunteers need to put in more hours, it's pretty hard.''
Security has been improved at the club including the installation of new security cameras.
The club has over 500 members and caters for netball, hockey, softball, rugby and bowls, the venue is also hired out for events like weddings, birthdays and anniversaries.
Club members plan to hold fundraising events to raise money for a new ride-on lawn mower and will have their first housie event at the club's Bridge Street grounds on February 11 from 6pm. Everyone is welcome.
Contact Tracey for more information on 0274058064.